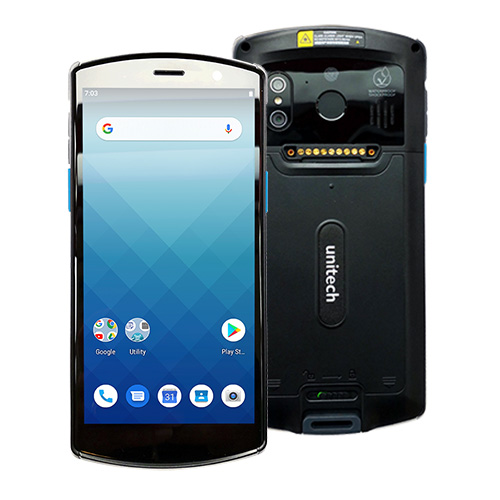 EA510
High performance device
The EA510 is designed to look sleek, feel sleek and work sleek. Enjoying every task!
Android 9

1D

2D

UHF RFID

HF/NFC

5.7"

Pogo pins

Type-C

IP67

1.5M

4G LTE

Wireless

MIMO

Bluetooth

GMS certified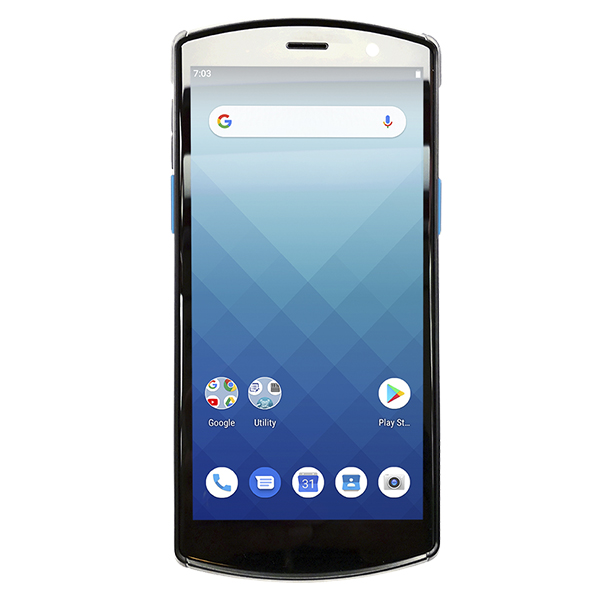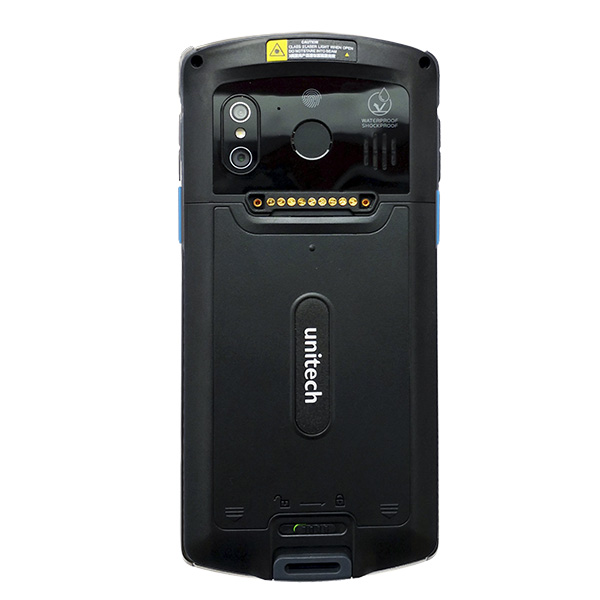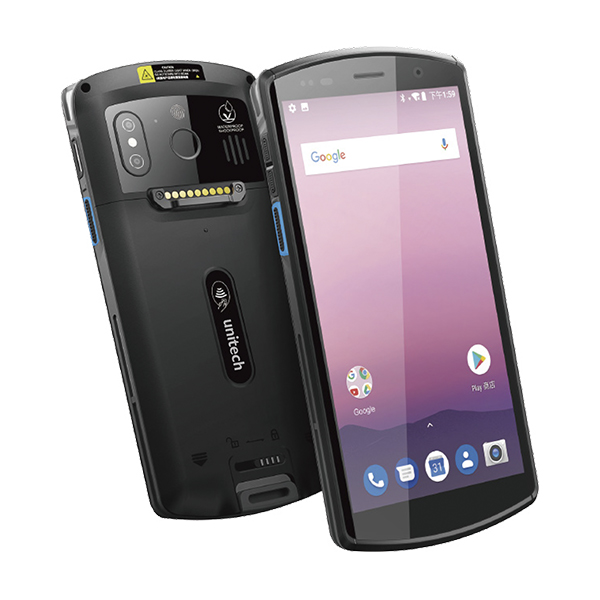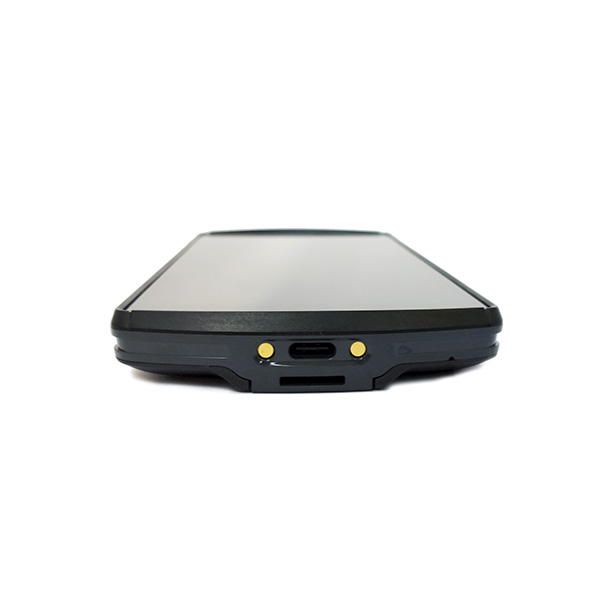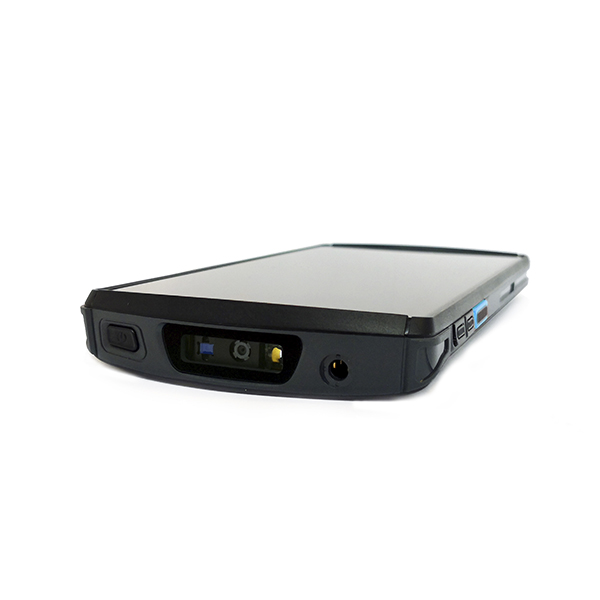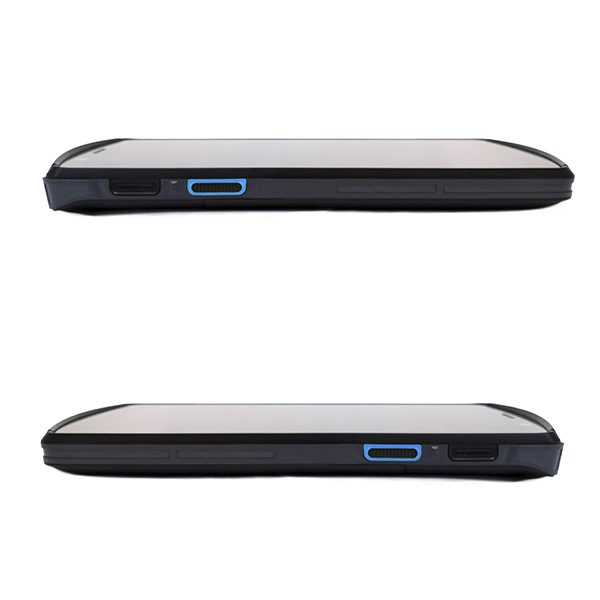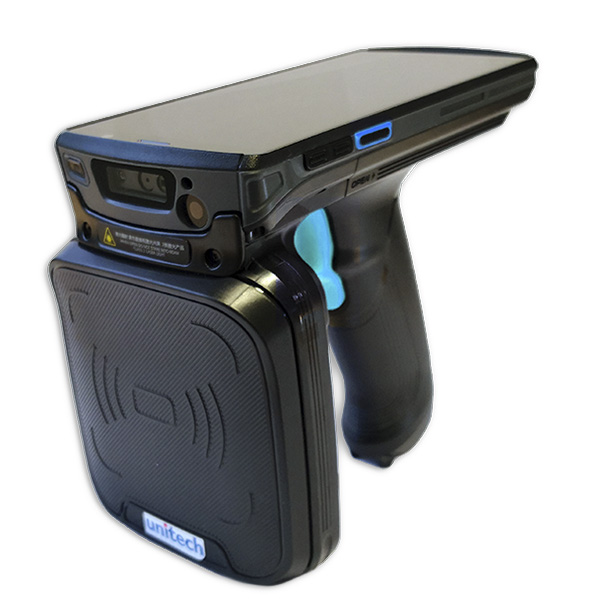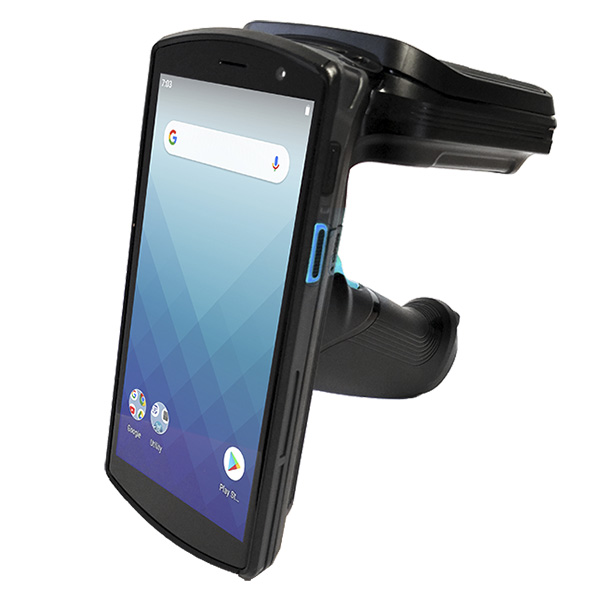 Enjoying every task - The EA510 is designed to look sleek, feel sleek and work sleek - ALL DAY ROUND! This enterprise mobile computer offers all great enterprise features but styled into a consumer smartphone design. The EA510 is impressive with its large 5.7" screen and thin and lighter design. More power-efficient for full-shift usage plus running with the latest Android 9.0 OS. There is nothing more frustrating than when your device lags in the middle of a task. That's why the EA510 boosts a snappy processor: Qualcomm 660 Octa-core 64bits 2.2 GHz Processor. The EA510's is a multitasking, responsive and ergonomic device whilst being competitively priced - it's time to move forward.
Features
• All-in-one function: 2D Imager, HF/NFC and 16MP camera
• Android 9 OS with GMS, Google Enterprise Device Certified
• Optional Long Range UHF
• Supports: multi-reading, Picklist reading, Center decode, OCR function, DOT code.
• Support Bluetooth® 5.0
• Support WLAN: WIFI MIMO Dual Bands with fast roaming & 4G LTE
• Support Vo-LTE HD video voice call
• Dual Scanning Buttons (left and right side) and programmable key
5.7" screen & compact body

The EA510's vivid display will give you the most exciting visual experience. The 5.7" sized screen combined with a small body size will give an excellent ergonomic feeling.
Fingerprint reader

Instantly unlock the EA510 with a slightest touch. The fingerprint reader is located on the back for easy access.
Quick charge

Thanks to the Quick Charge 4.0 technology, you will spend less time charging - fully charged within 3 hours.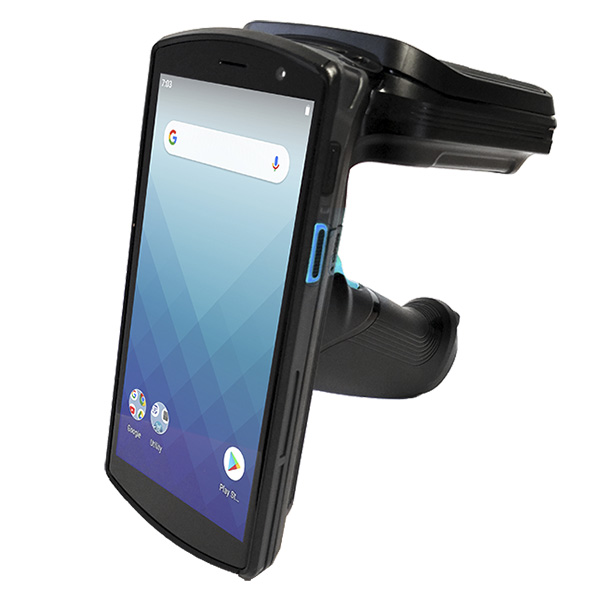 Optional Long Range UHF Reader
EA510 version with integrated long range UHF/RFID reader with reading distance up to 6.5 meters*.
*Reading distance depends on environment, RFID tags and object.
Removable battery

For the enterprise smartphone, long battery life is essential. The EA510 comes with a swappable 42000mAh battery - long time usage without any concerns.
Professional accessories

Boost the functionality of the EA510 device with Unitech's unique and versatile accessories. From single charging cradle to trigger gun grip to extended 5-slot charging cradles.
Unitech Shield delivers value-added service for up-to-date support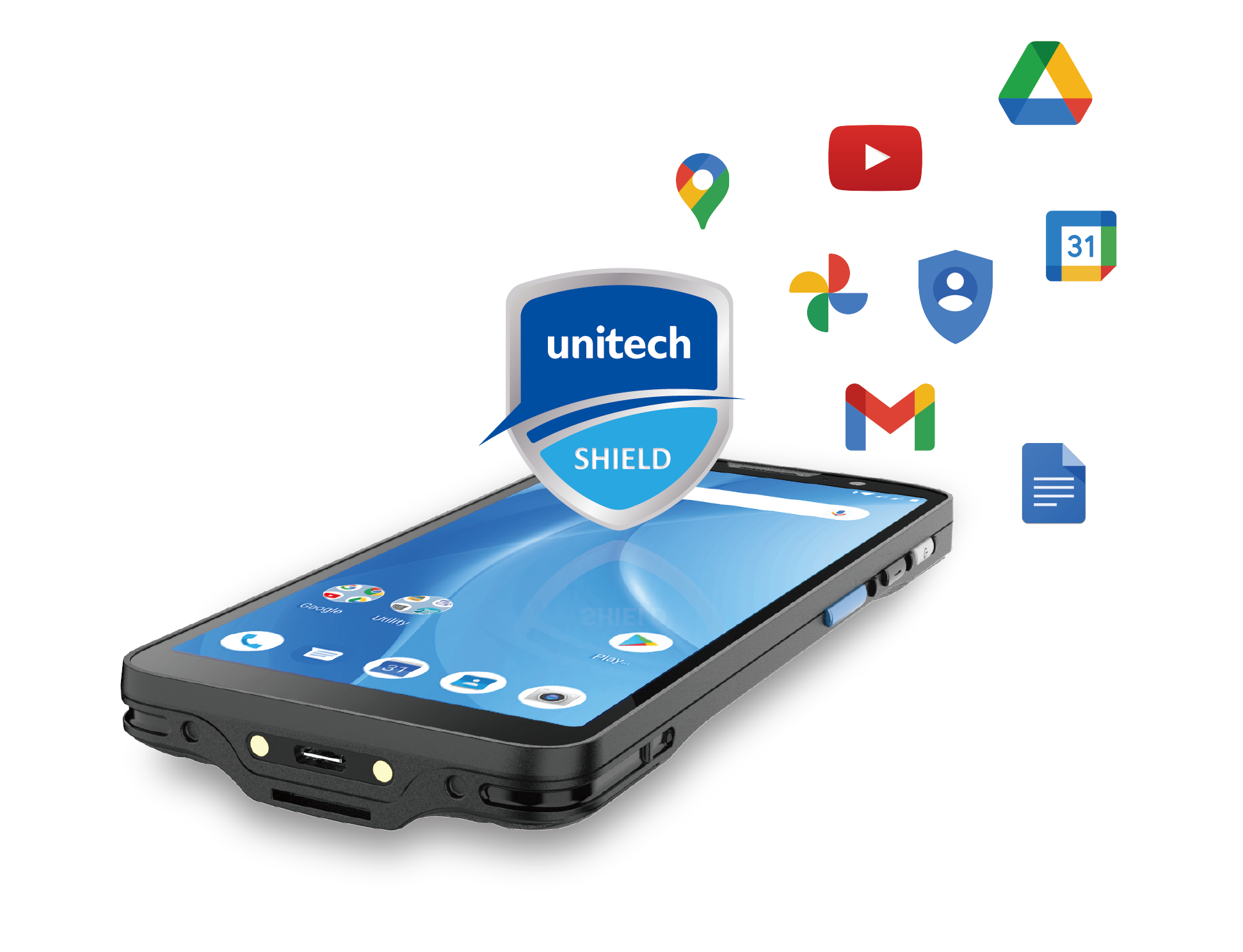 unitech Premier Products

unitech Advantage Products

✓ Free OS upgrade

✓ 5 years of Google security patch support
with frequency : Quarterly or half-yearly
✓ Extend 3 years of patch updates

✓ 3 years of Google security patch support

with frequency : half-yearly or yearly

✓ Extend 3 years of patch updates

Click here

for more information about Unitech Shield.
Operation System
OS

Android 9

GMS certified

GMS Compatible through R

CPU

Qualcomm 660 Octa-core 64bits 2.2 GHz

Memory

4GB DDR4, ROM: 64GB

Languages support

Multiple languages supported
Display
Screen Size

5.7" (18:9) TFT-LCD HD colour (720 x 1440 pixels) display

Touchpanel

1.1mm thick Corning Gorilla Glass III.
Multi-touch and ultra sensitive capacitive touch screen, compatible with gloves and supports wet resistance.
Buttons / Keypad
Buttons / Keypad

Side SCAN button x 2 (Left / Right), Power button, User-defined function button (programmable key),
Volume switch button (+ / -), ON / OFF button, Touch keys x 3 (Home / Back / Recent)
Camera
Camera

Front: 5MP camera
Rear: 16MP camera, Auto Focus, LED flash light
Indicator Type
Type

LED, speaker and vibration
Symbologies
1D Barcodes

Support all major 1D barcodes

2D Barcodes

Scanner (Engine: N6703)
Reads all major 1D and 2D codes
Supports; multi-reading, Picklist reading, Center decode, OCR function, DOT code.
RFID
UHF RFID

RFID/UHF: EPC Gen-2, reading distance up to 6.5m*, integrated. (*Depends on environment, tags and object).

HF RFID

RFID/NFC/Mifare: IFrequency 13.56Mhz (NXP NQ553) ISO 14443 Type A&B; FeliCa/Mifare and ISO 15693; Reader mode P2P mode, Card Emulation mode
Communication
Bluetooth®

Bluetooth: Bluetooth 5.0 + BR/EDR + BLE with up to 240* meters distance (*Depends on environment and application). Increased range and bandwidth Multiple devices connection supported

WLAN

2.4G/5G Dual frequency WIFI IEEE 802.11a/b/g/n/ac/d/e/f/h/o/k/r/v/w IPV4, IPV6,
Data rates 5Ghz: 802.11a/n/ac > up to 866.7Mbps 2.4Ghz: 802.11b/g/n/ > up to 300Mbps
Operation channels 2.4Gh: 1-13 (depends on regulatory rules & certification agency 5Ghrz: 36,38,40,42,44,46,48,52,56,60,64,100, 104,108,112,116,120,124,128,132,136,140,149, 153,157,161,165.
Security and encryption 802.1x(EAP): EAP-TLS, EAP-TTLS, PEAP-MSCHAPv2, PEAP-TLS, PEAP-GTC, PWD, SIM, AKA Encryption: WEP, WPA / WPA2-PSK
MIMO: 2x2 MU-MIMO for faster uploading and downloading speeds
Fast roaming: PMKID caching, 802.11r, OKC

WWAN

WWAN 4G LTE: TD-LTE (B34/B38/B39/B40) FDD-LTE (B1/B2/B3/B4/B5/B7/B8/B12/B19/B220/ B28A/B28B) WCDMA (B1/B2/B4/B5/B8), TD-SCDMA (B34/B39), CDMA2000 1xEV-DO Rev.A BC0 (800MHz), CDMA 1x GSM/EDGE/GPRS (850/900/1800/1900MHz)

Optional model: 4G data communication only version is also available (no voice feature).


GPS

GPS; GLONASS; Gallileo; and BeiDou and A-GPS

Sensors

Acceleration sensor, Motion sensor, light sensor, Proximity sensor & Gyroscope.

Fingerprint

Chip-based sensor
112x88 sensing array
Support finger wake-up function
One user enrollment per device
I/O Interfaces
USB

USB Type-C

OTG

Yes, over USB Type-C

POGO PIN

USB Type C (Host/Client) Expansion I/O Pogo Pin

SIM Slot

Dual Nano-SIM

Expansion Slot

Micro SD/TF (max. 128GB)

Audio

Dual-microphone supports with noice cancellation, hight quality speaker, PTT headset support, cellular circuit switch voice, earphone jack.
Enclosure
Dimensions ( H x W x D )

162.6 mm x 76 mm x 13.6 mm

Weight

250g (with battery)
Durability
Drop Specification

1.5m drop to concrete at room temperature per MIL-STD810G

Sealing

IP67
Environmental
Operating temperature

-20˚C to 60˚C

Storage temperature

-40˚C to 70˚C

Charging temperature

0˚C to 45˚C

Relative Humidity

5% ~ 95% (non-condensing)
Power Source
Main battery

Main battery: Swappable and rechargeable 3.8V 4300mAh Li-polymer battery pack.
Operation: Typical operation Time 10 hours (depending on the specific environment)
Quick charging: Support QC4.0 with separate power adapter over USB type-C port only
Charging time: <3 hours (supports QC4.0 quick charge)
Software
MDM Software

SOTI, AirWatch, Teamviewer, MoboLink, StageGo
Regulatory Approvals
Regulatory Approvals

CE, RED, RoHS, BQB
What comes in the box
The standard package contents

■ EA510 Terminal
■ USB Cable (Type C)
■ Hand strap

**Not included but optional accessory: Quick charge PSU (USB)**
Accessories
Accessories

■ Quick charge PSU EU (USB)
■ Quick charge PSU UK (USB)
■ USB Cable (Type C)
■ 3.85V, 4300mAH battery pack
■ Hand strap kit
■ 9H Screen protector
■ Soft holster
■ Gun-grip with trigger
■ 1-slot desktop terminal charger with battery charging slot
■ 1-slot desktop terminal charger with battery charging slot*
(*White: Ethanol and anti-microbial safe housing.)
■ PSU EU for 1-slot charging cradle
■ PSU UK for 1-slot charging cradle
■ 4-slot battery charging cradle
■ 4-slot battery charging cradle*
(*White: Ethanol and anti-microbial safe housing.)
■ 4-slot terminal and 4-slot battery charging cradle
■ 5-slot terminal charging cradle
■ 5-slot terminal charging cradle*
(*White: Ethanol and anti-microbial safe housing.)
■ 5-slot terminal Ethernet & charging cradle
■ 12-slot terminal charging cradle
■ Power adapter for multi-slot charging cradle
■ 3-pins power cord UK for Power adapter
■ 3-pins power cord EU for Power adapter
■ 3-pins power cord UK for 12-slot charger
■ 3-pins power cord EU for 12-slot charger
■ Active car kit / vehicle cradle
■ Screw-mount kit
■ Suction-mount kit
■ Heavy duty suction-mount kit