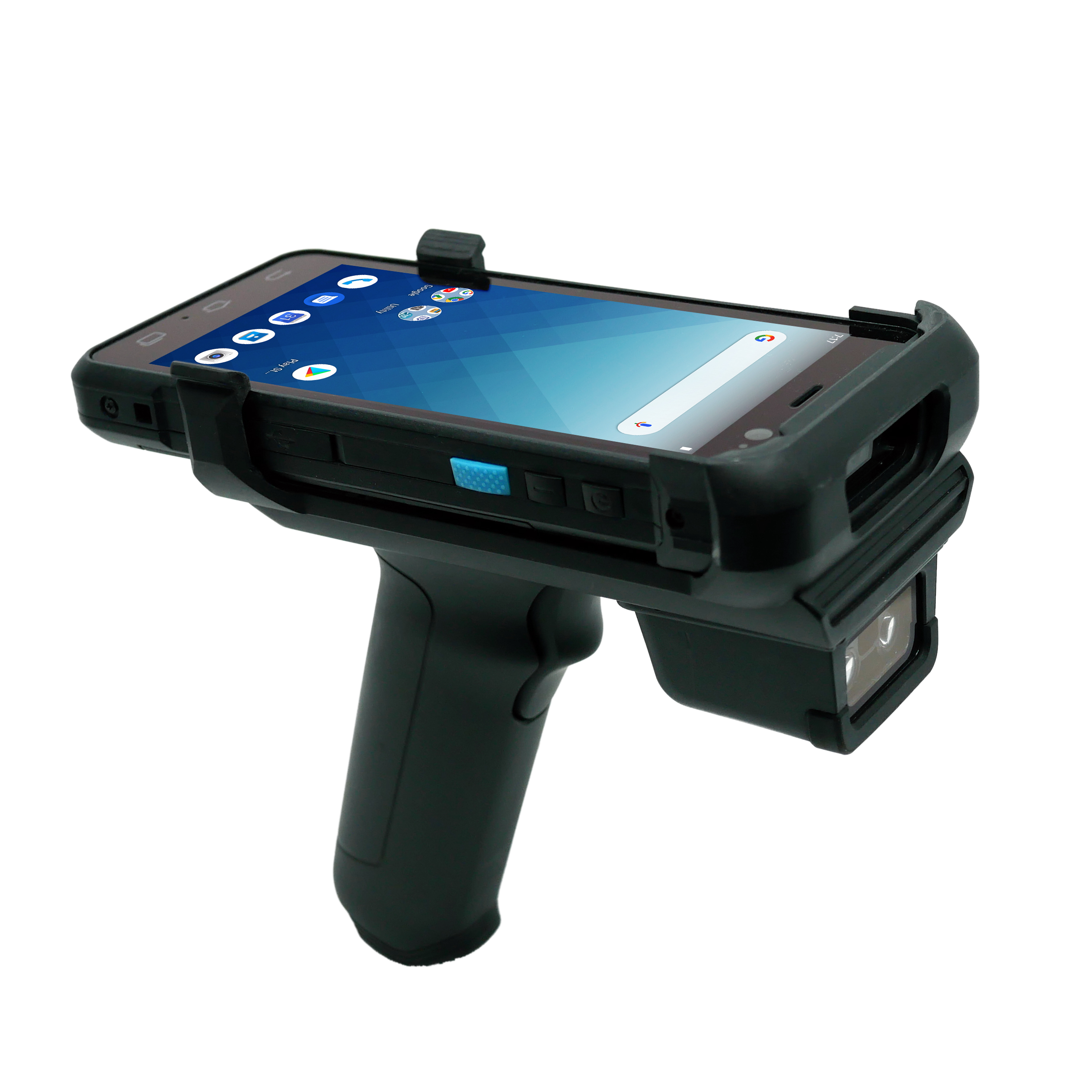 2D Long Range Gun Grip for PA760
5500-900065G
Slide the PA760 onto this gun grip for additional
range. This long-range accessory offers convenience
in an easy-to-use device.
With a read range of up to 32 feet, scans can be processed from the ground to the highest shelf in the warehouse for a device that prices its use every time you pick it up. A comfortable grip designed for all day usage and simple press button makes this a great choice.
Features
• 32-foot read range
• Ergonomic grip
• Integrated scan button

Model Numbers
SKUs

5500-900065G:
Long range gun grip for PA760