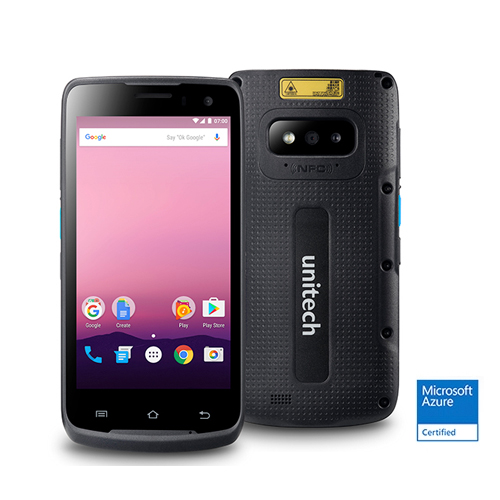 EA500
Entry Level Handheld (Android)
Power your work day with a device that runs on the the reliable Android 7.1 OS and comes attractively priced.

• All-in-one box: no need to order separate parts, the EA500 includes device, USB cable, and power supply

• 1.4GHz Quad-Core processor for fast program actions and reduced battery drain

• IP67 and 5-foot drop rated for a ruggedly durable work companion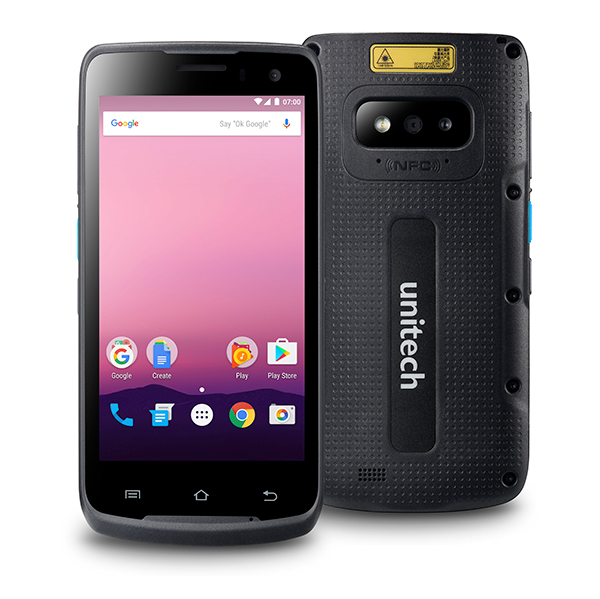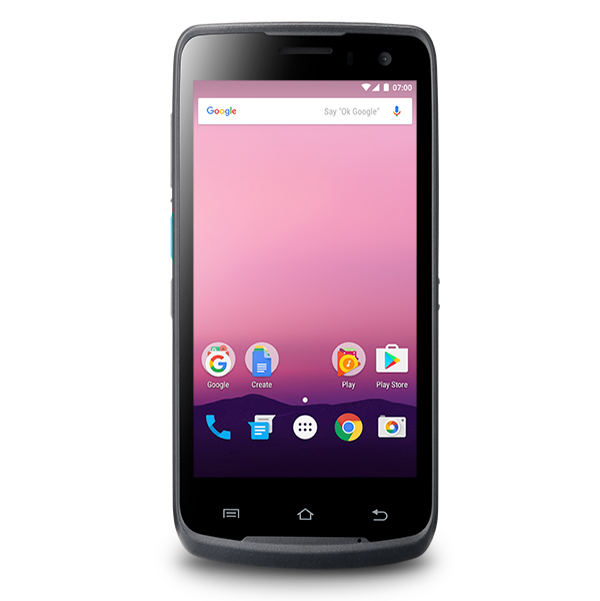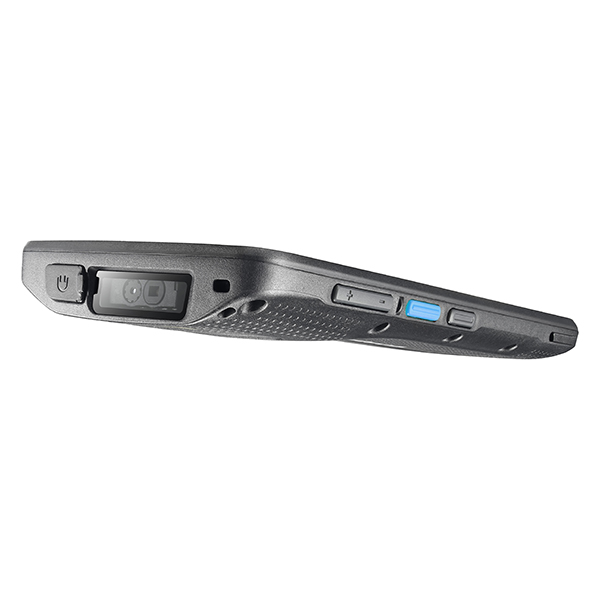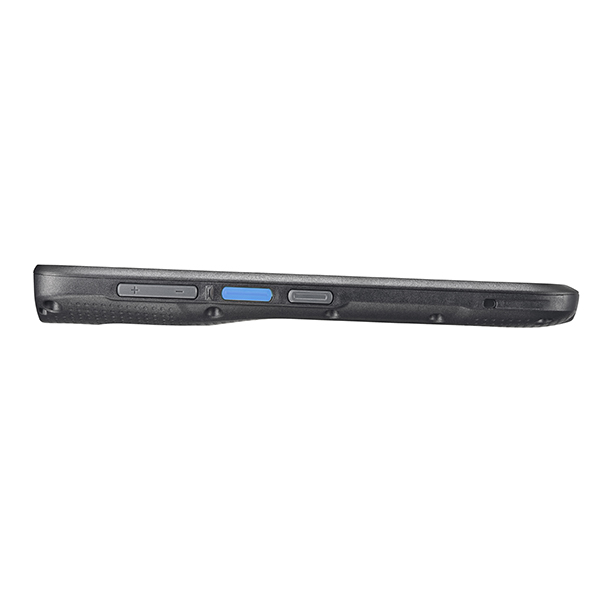 Rethink your idea of a rugged enterprise mobile computer with the Unitech EA500. Its sleek design is bested only by its powerfully efficient data collection capabilities.
Features
• All-in-one function: 2D Imager, HF/NFC and 8MP camera
• Industrial grade: 1.4GHz Quad-Core processor with Android 7.1 OS
• Suitable for mobile workers: 3G / 4G LTE, Dual-Band 802.11 a/b/g/n/ac WiFi
• Support GPS and Bluetooth® 4.2
• Rechargeable 3800mAh battery
• 5" HD display. Ultra-sensitive capacitive touch screen (compatible with gloves and supports wet resistance)
• Corning Gorilla Glass® 3, IP65 rated (IP67 optional), and 5-foot drop specification
• Dual Scanning Buttons (left and right side) and programmable key
• Device supported versatile: SOTI, AirWatch, 42Gears, 12Manage, and MoboLink
Powerful Data Collection
Equipped with a 1.4GHz Quad-Core processor and running on the Android 7.1 operating system, this device is suitable for data-intensive applications in highly mobile environments. Mobile workers can easily accelerate their workflow as this device is equipped with 2GB RAM, 16GB ROM and supports an additional microSD / TF expansion (up to 32GB storage capacity).
All-in-One Functionality
The EA500 offers an integrated 2D scanning capability, as well as an integrated HF/NFC RFID reader/writer, GPS, and a high resolution 8.0 MP camera.

With a long-lasting 3800 mAh battery, the EA500 provides continuous usage time without needing to worry about running out of power. This device offers everything you'll need.

Enjoy the fastest data speeds out there with the integrated Bluetooth 4.1, Dual-band 802.11 a/b/g/n/ac WiFi and 3G / 4G LTE connectivity. This device is truly an excellent mobility device and offers improved job efficiency at a competitive price.
Rugged Design
An IP65-rating against water and dust and the capability to withstand multiple 5-foot drops to concrete, makes the EA500 a rugged device. Equipping it with a POGO PIN (for quick and non-intrusive charging) prolongs its life span and durability.
Security Patch Updates
Future proof your device and protect it from outside attacks. Every 6 months, we offer security patch updates for select Android devices. Contact a Unitech support team member for set up instructions.

Available devices for update:
EA500
EA600
PA726
PA730
TB128

Unitech Tech Support: 1 (800) 861-8648
Email: se@ute.com