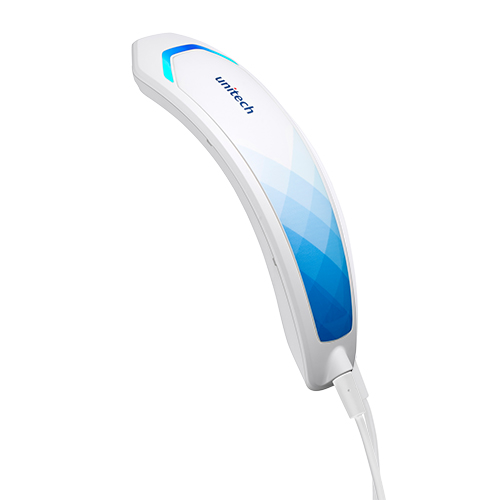 MS282
Handheld Imager Scanner (2D)
The disinfectant ready MS282 is compact, trendy, and unique 2D handheld scanners that offers customizable covers to fit your business style.

• Tailor-made by you to fit your business aesthetic, style, and work model

• Slim, ergonomic design, enhancing LED lights, and bright housing makes it standout

• Reads printed and digital 1D and 2D barcodes for versatile functionality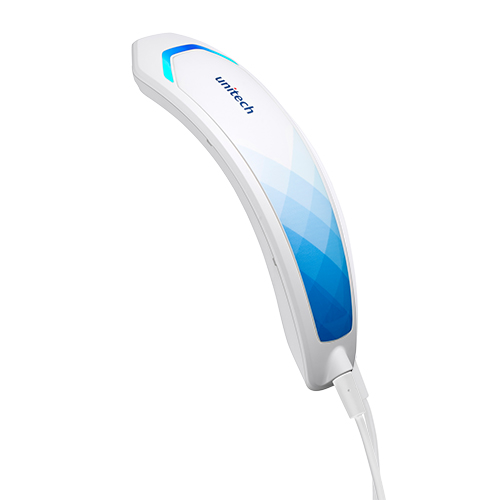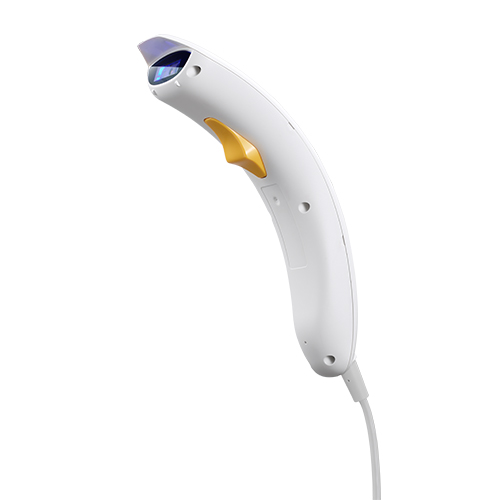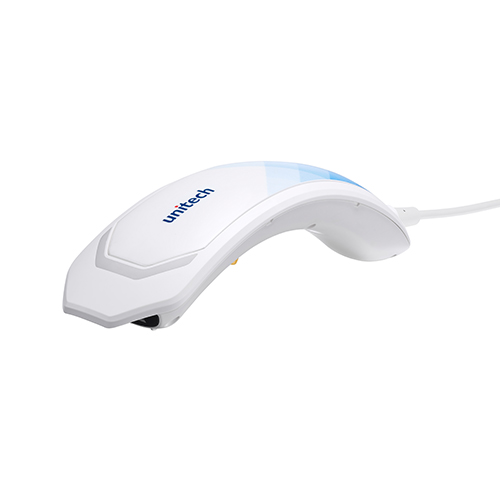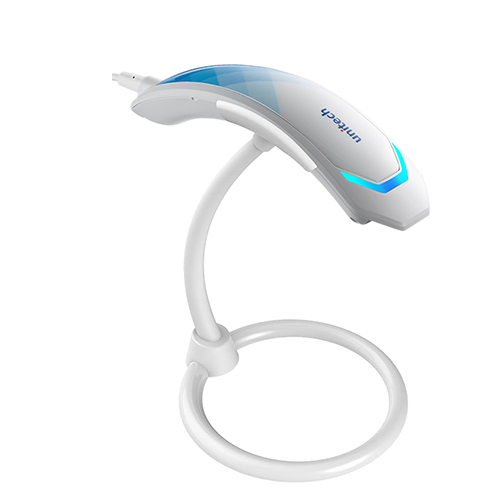 The MS282 is a compact, trendy, and unique 2D handheld scanner that offer customizable top casings to fit your business style. Its linear barcode scanning technology works for a wide range of markets and applications, from point-of-sale systems, loyalty card and mobile coupons in retail store to general purpose hospitality scanning. This device is disinfectant ready allowing harsh chemical cleaning products such as isopropyl/ethanol alcohol and bleach (bleach:water, 1:100).
1D version also available (MS280).
Features
• Custom cover service to fit your business style
• Disinfectant ready for use ethanol and isopropyl alcohol
• Reads printed and digital barcodes
• Built-in trendy atmosphere light in ergonomic housing
• Durable and rugged scanner: IP42 and 5 ft drop spec
• Versatile scanning modes; trigger and presentation mode available
• Reads most 1D and 2D barcodes
• Designed for reading barcodes on mobile screens
• Warranty: 5 years
Customizable
Do business your way, right down to making your scanner uniquely yours. The top cover of the MS282 can be customized to insert your company logo, slogan, or message.

Create brand awareness and build customer trust by personalizing your barcode scanner. The distinctive white casing and LED lighting offers an attractive addition to any retail or work space.
Built to Perform
Decode linear (1D) and QR (2D) barcodes, as well as GS1 Databar codes, stacked codes, and damaged or badly printed labels. Our smart detection technology not only boosts the scan performance of the MS282, it enhances the accuracy of the scan engine for quick, efficient results.
Durability
This rugged 2D barcode scanner is truly enterprise-ready. It features an IP42 environmental seal against moisture and dust and a 5-foot drop specification. The MS282 barcode scanner offers a presentation mode that allows you to scan barcodes automatically without pressing buttons. Alternatively, it can be used manually in trigger mode. With versatile capabilities, the MS282 is truly an elegant barcode scanner with high value. With the magnetic barcode scanner stand, it provides a simpler way to hold the MS282 that ensures longer service time. Built-in versatile capabilities, the MS282 is truly an elegant barcode scanner with high value.