MS842e
Handheld Imager Scanner (2D)
The MS842e is an efficient and powerful way to capture 2D barcodes at any budget. The MS842e is a great alternative to more robust scanners with features other readers ignore.

• Versatile scanning: reads all 1D and 2D barcodes for a variety of uses

• Lightweight model weighing only 5.6 oz.

• Rugged protection: made to withstand rough handling with drops up to 6 feet

• Supports OPOS/JPOS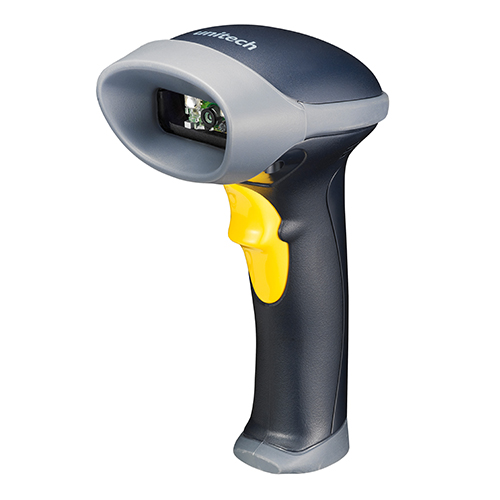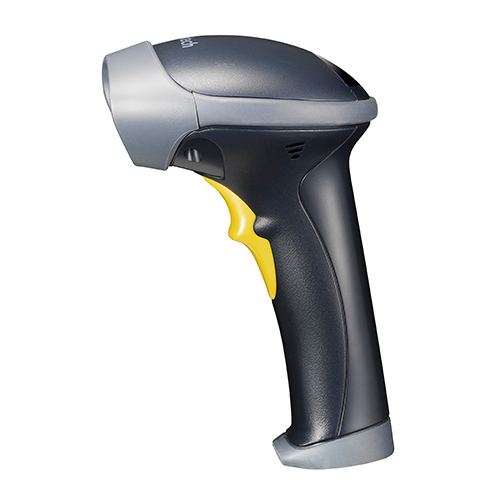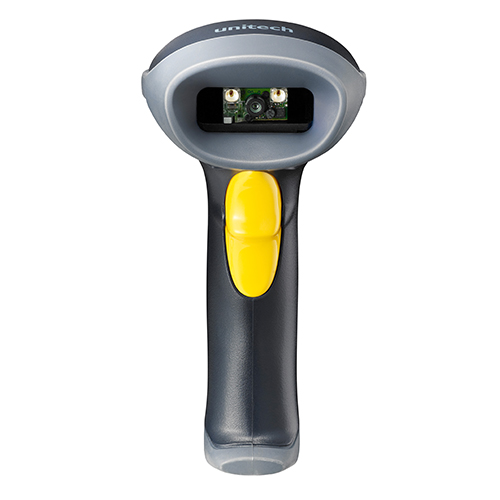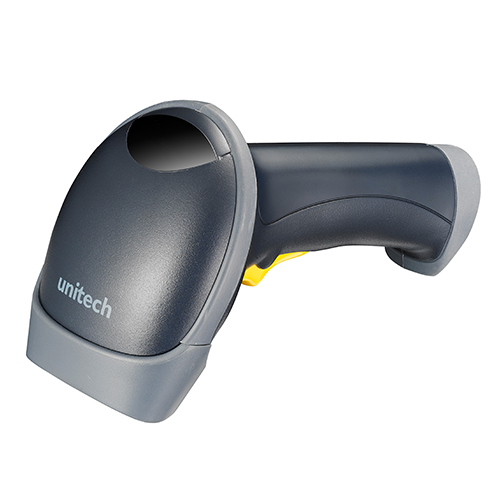 The new Unitech MS842e handheld area imager scanner features a lightweight, durable design with a level of versatility and reliability not commonly found in a scanner at its pricepoint.
Features
• Reads all 1D and 2D barcodes
• High performance scanning in sunlight
• Scan barcodes on the screens of mobile devices
• Rugged design: protected against moisture, dust and drops
• Various scanning modes for different scanning needs
• Regulatory approvals: CE / FCC / VCCI / BSMI
Reliable Performance
The MS842e 2D corded barcode scanner reads barcodes up to 6 inches away, a distance that meets and exceeds a wide range of applications. The MS842e can scan 1D linear barcodes and 2D barcodes, either printed on paper or represented digitally on a screen. Available for both standard and high density barcodes, this barcode scanner is versatile across the board.
Compact and Ergonomic
Our MS842e's gun grip style is comfortable and simple to operate. Its remarkably lightweight form factor will reduce worker fatigue, ensuring success in scan-intensive applications.
Rugged
This rugged 2D barcode scanner is built to withstand the wear and tear of the work place. It's simply built to last. The MS842e will continue to operate at top performance levels even after multiple 6-foot drops to concrete. Its housing will repel any dust or water it may come in contact with in a warehouse or retail setting. Its quality materials and durable construction make the MS842e a smart investment.
Value
With the MS842e 2D barcode scanner, you'll have one device that is able to read barcodes off screens and off printed labels, even in the same transaction. As an easy plug-and-play scanner, you won't need complicated configuration to get up and running. Simply plug the scanner into a USB port to get going. All of this comes in an affordable, budget-friendly package.