MS842eH
Healthcare Scanner (2D)
Simple to use and featuring specialized antimicrobial and disinfectant-ready housing, the MS842eh 2D barcode scanner is easy to integrate, allowing professionals to devote more time and resources to what truly matters - the patient.

• Antimicrobial housing with 6-foot drop protection

• Reads all 1D and 2D barcodes including printed and digital

• Lightweight: only 7.3 ounces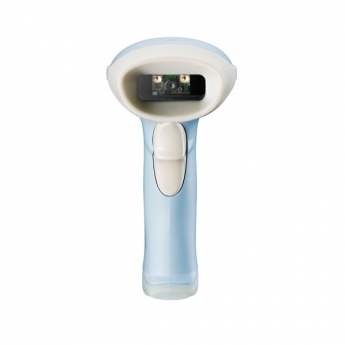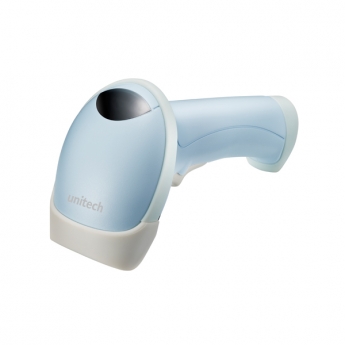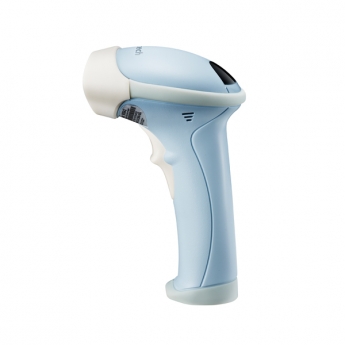 The MS842eH is a powerful healthcare 2D scanner born ready to streamline point-of-care, inventory management, and pharmaceutical applications.
Features
• Reads all major 1D & 2D barcodes
• Antimicrobial housing
• Reads digital and printed barcodes
• Weight: 7.3 ounces
• Withstands 6-foot drops to concrete
• Environmentally sealed against moisture and dust
• Warranty: 1 Year
Powerful 2D Scanning
This handheld 2D barcode scanner is equipped with a wide range of features tailored to fit the needs of those in the healthcare industry. The MS842eH scanner can read both 1D and 2D barcodes using its high-speed decoder and scan engine. Its powerfully aggressive scanning is well suited for a fast-paced working environment.
Easy
This scanner is designed to make your world easier. Quickly scan patient wristbands or blood bags. Configuration is straightforward and easy- featuring a simple plug-and-play USB interface. No configuration software is required. You can customize your unit in just a few steps. Hospitals and pharmacies can also reduce user fatigue in scan-intensive applications through its lightweight and compact construction.
Rugged & Durable
The MS842eH is ready for your healthcare application. Its environmental seal and antimicrobial coating protects the unit from dust, water, blood, alcohol and bacteria. Rest assured that your equipment is protected and that your investment in 2D scanning will yield an impressive return. This 2D barcode scanner can also withstand repeated 6-foot falls to concrete without compromising data collection or performance. This overall rugged design minimizes downtime and total cost of ownership.