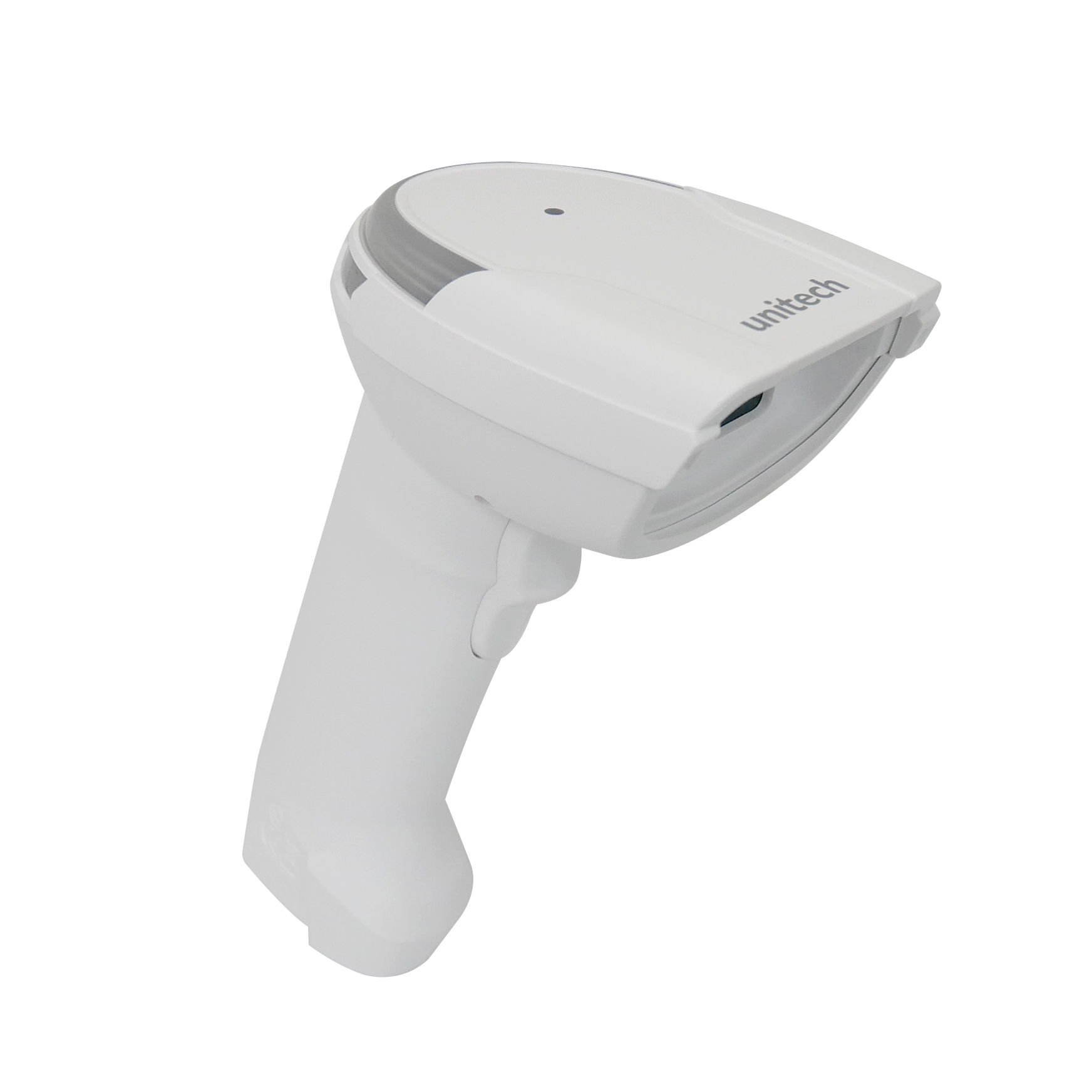 MS852+ HC
Antimicrobial Handheld Imager Scanner (2D)
The MS852+ HC healthcare scanner delivers a simple way to Identify a patient with barcoded wristbands and prescription orders that reduce medical errors and enhance the efficiency of the hospital environment.

• Antimicrobial housing reduces germ and disease transmission

• Disinfectant ready: Ethanol and isopropyl alcohol safe

• Rugged protection: IP42 rating and 6.8 foot drop spec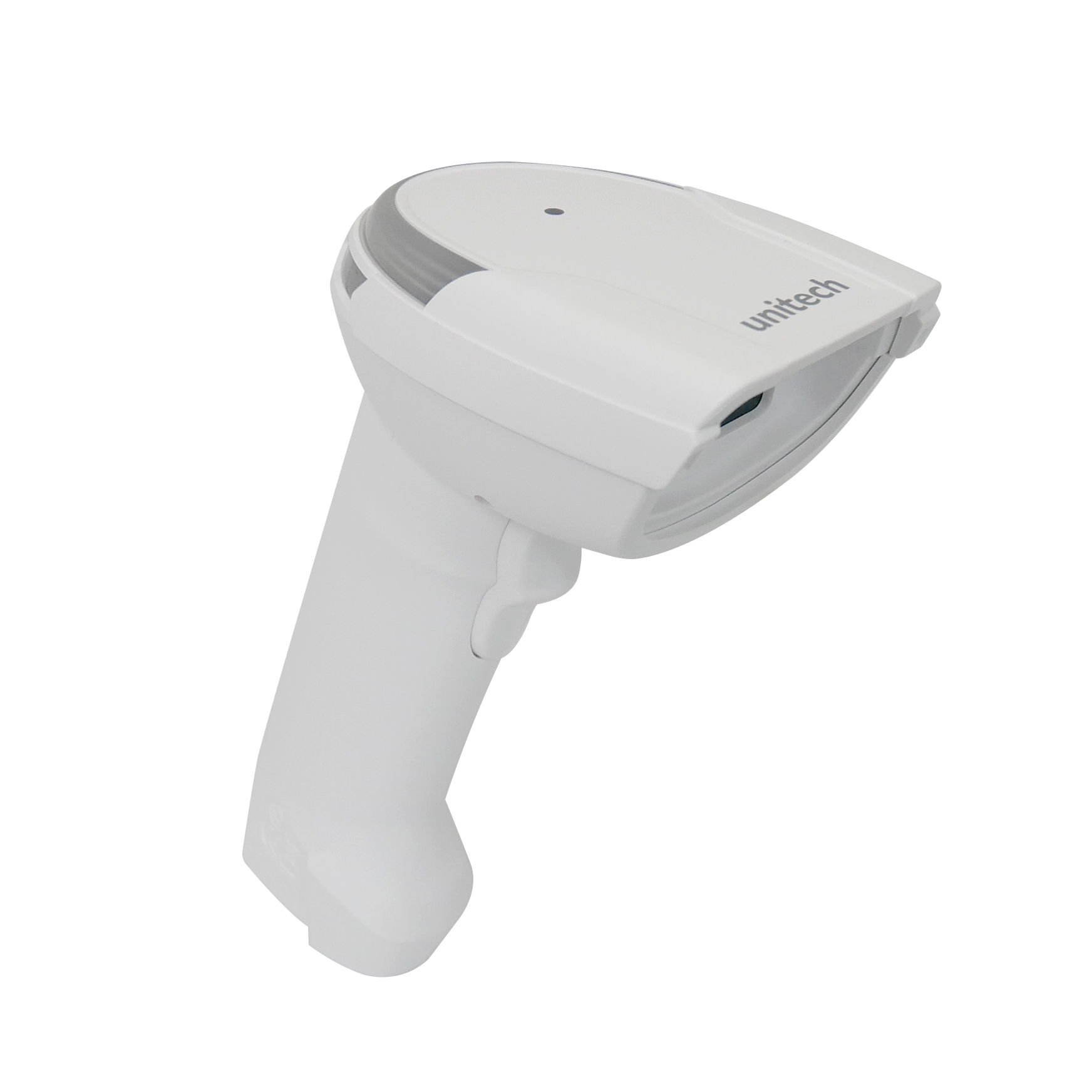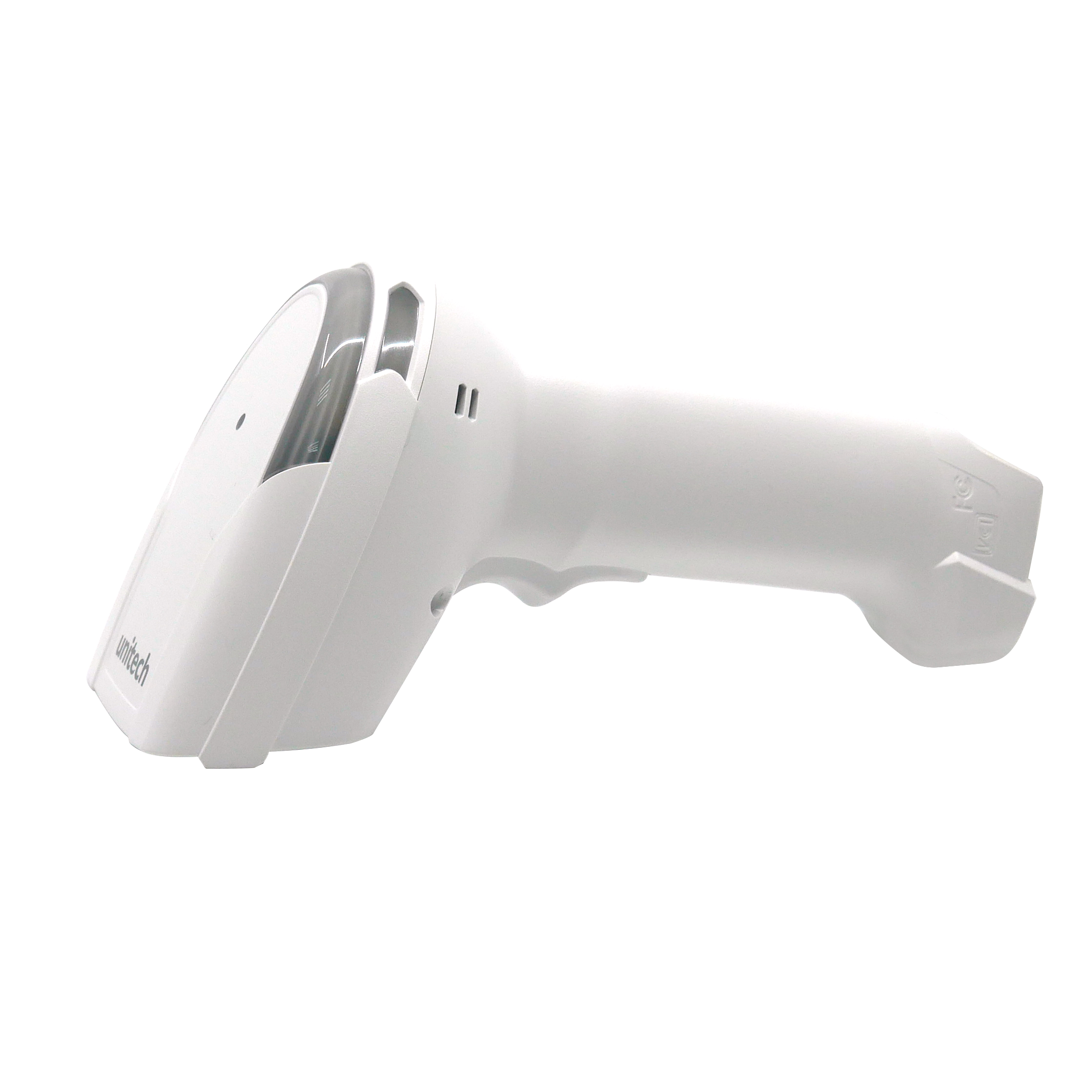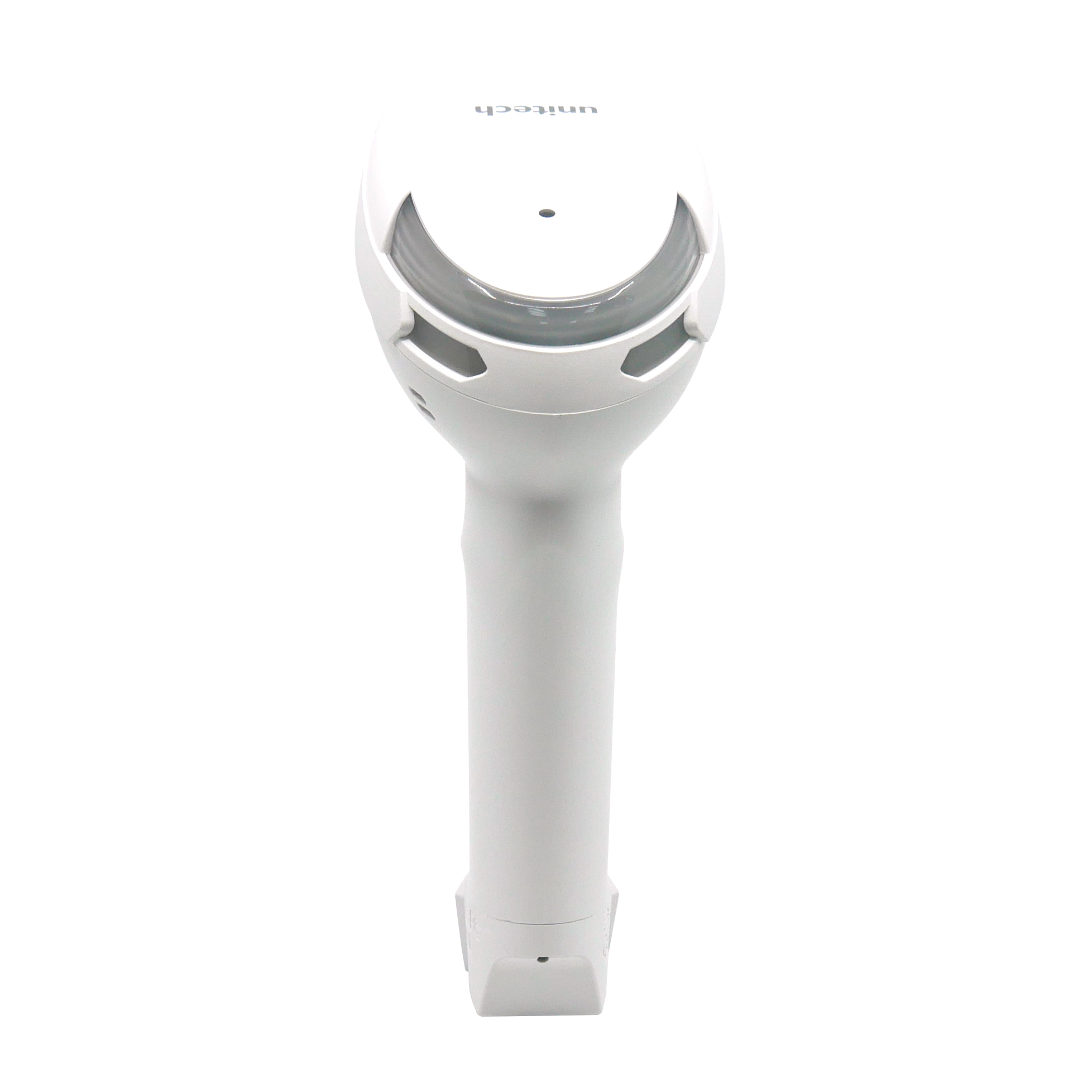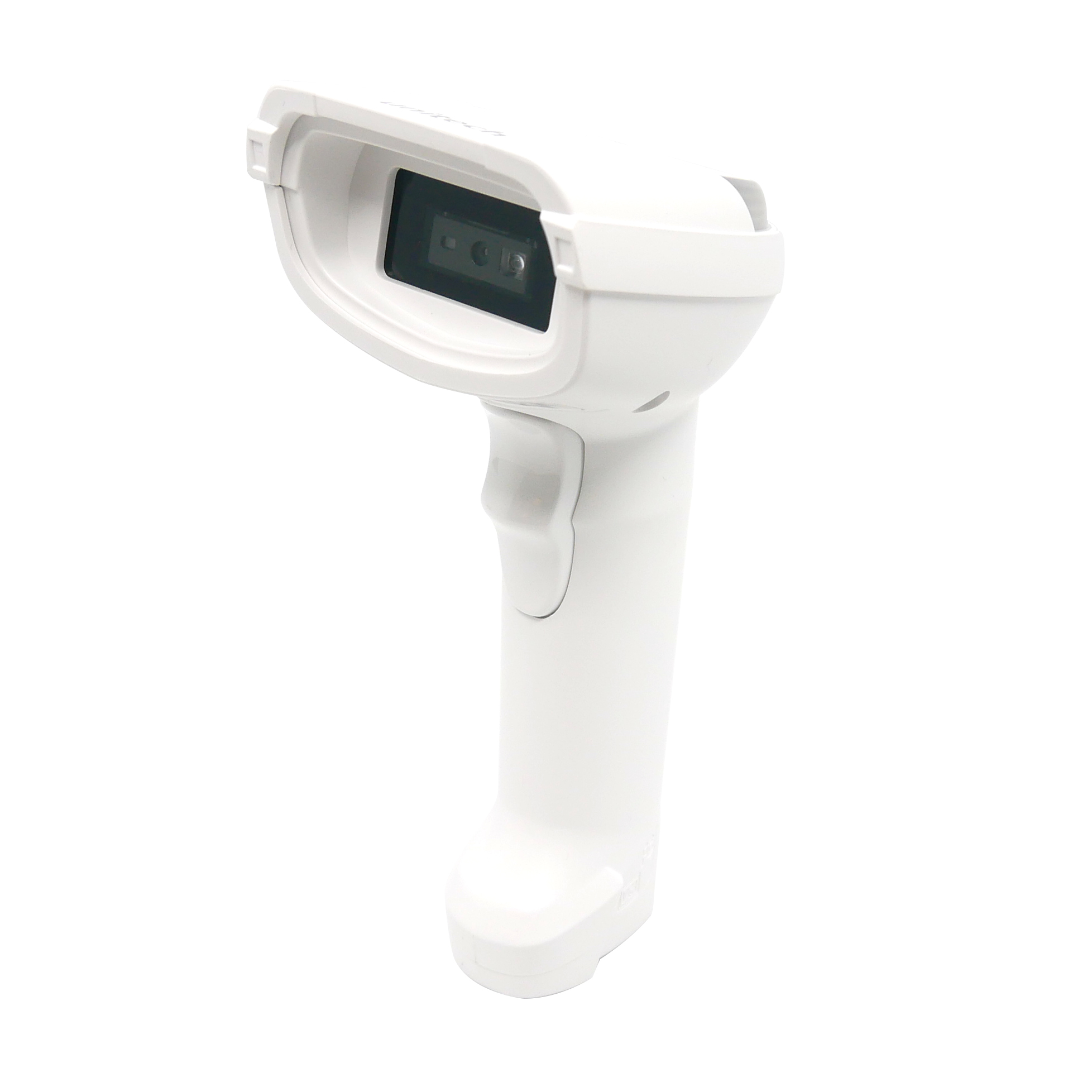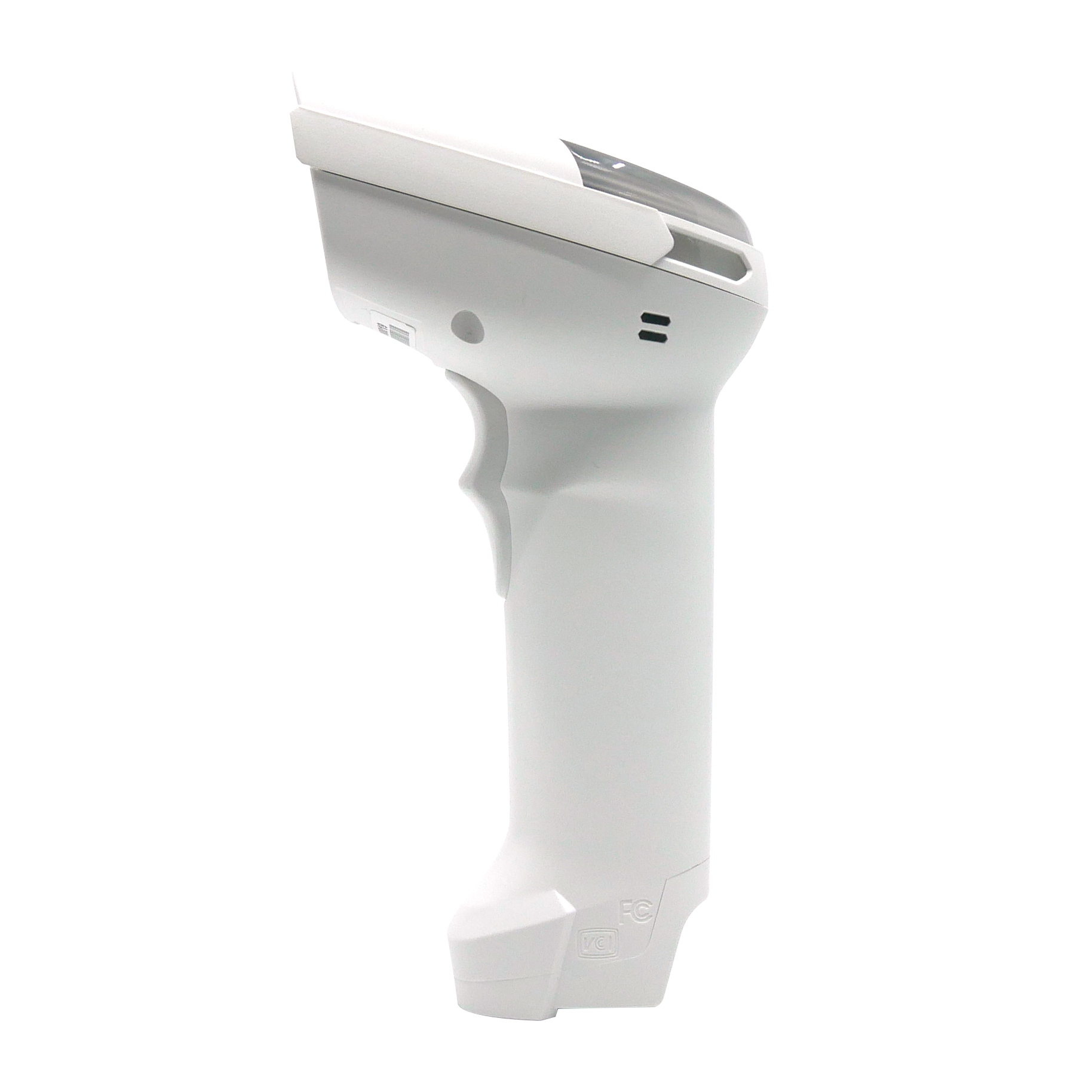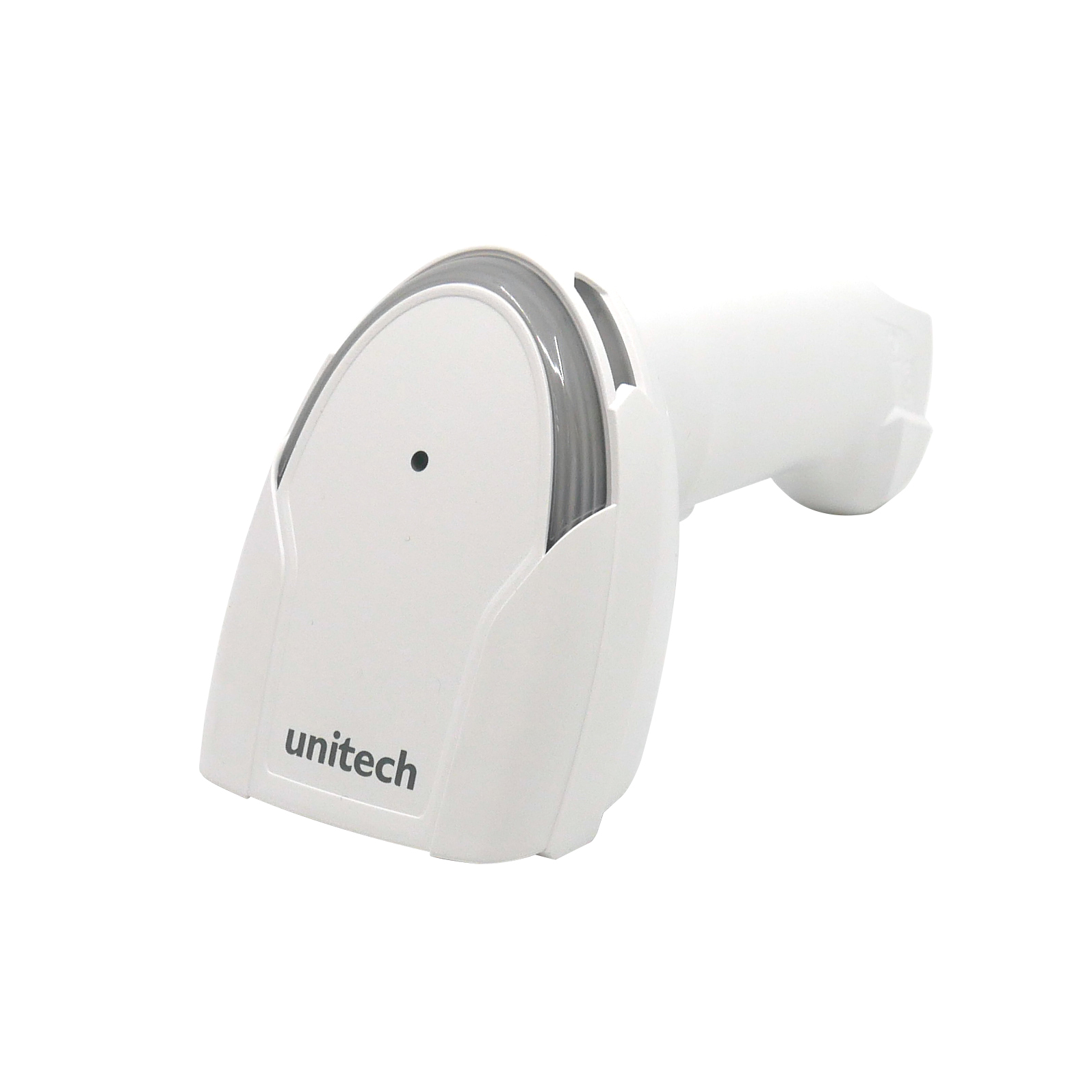 Featuring an antimicrobial design, the Unitech MS852+ HC 2D barcode scanner is a user friendly device for healthcare environments where high hygienic regulations are required. With a high-performance scan engine, the device delivers a simple way to identify a patient with barcoded wristbands and scan prescription orders that reduce medical errors and enhance the efficiency of the hospital environment. This device is disinfectant ready allowing harsh chemical cleaning products such as isopropyl/ethanol alcohol and bleach (bleach:water, 1:100).
Features
• Antimicrobial housing design
• Medical Certifications: ISO 22196, ISO 11737-1, ISO 11737-2
• Lightweight design: Only 5.4 oz (155 g) without cable
• Reads most 1D / 2D barcode on mobile screens, even damaged or poorly printed barcodes
• Long lifecycle trigger design: Up to 10,000,000 times.
• Ultra-rugged design: IP42 and 6.8 foot drop spec
  Ethanol Safe and Antimicrobial Devices

 

 

 

Our ethanol safe housing allows non-condensed alcohol (75% to 90%) and isopropyl alcohol device cleaning to kill or remove germs and viruses from surfaces. In addition to disinfecting equipment regularly, antimicrobial housing provides extra protection in between each disinfectant cleanings. Antimicrobial housing is often omitted, and considered not critical, in the past because of the regular disinfection process that was required.

Frontline workers in healthcare are especially vulnerable when it comes to the spread of germs. In response to this, Unitech has constructed devices that are ethanol safe as well as antimicrobial. Many barcode scanners made for the healthcare industry failed to provide two forms of protection against disease; our MS852+ HC devices are housed in durable ethanol-safe and antimicrobial properties, reducing contamination ensuring a safer environment for both medical staff and patient.

 

Unitech's MS852+ scanners are one of the few manufacturers to offer both disinfectant ready and antimicrobial properties for reliable protection.
Effortless Barcode Reading
FFor critical care, a device that reads data accurately as well as efficiently is a must. The MS852+ HC series devices captures 1D and 2D barcodes on paper and mobile, even damaged or hard to read ones, or computer screens. This makes it highly suited for hospital point of care, specimen collection, and pharmacy inventory control.
Antimicrobial


ISO 22196 standard

Ethanol Safe

ISO 11737-1, ISO 11737-2 standard
Increase Productivity and Reduce Errors
Equipped with loud, clear beeps and bright LED indicators, the MS852+ HC series scanners allow users to recognize feedback easily even in dark or noisy environments. Additionally, MS852+ HC scanners absorb shock from drops up to 6.8 feet and protect against environmental elements with its IP42 rating making for a sturdy, multi-use device.




Megapixel
Image Resolution

Up to 60 fps

Frame Rate

600 cm/s
Maximum Motion Tolerance
 
 

Intuitive and User-Friendly

 

The MS852B+ HC combines an ergonomic design and a sleek form factor that allows users to operate seamlessly all day.. 

 

 
 

Ergonomic
Design

7.5 oz

Lightweight Design

 
 
Ultra-Durable
Absorbing 6.8 foot drops to concrete, the MS852+ HC series
features an IP42 environmental seal for protection against dust and
moisture. Additionally, the built-in long lifecycle trigger runs up to 10 million times
and guarantees continuous productivity for reliable efficiency. This scanner can
be used in practical and intensive applications in
various solutions in hospitals and medical facilities.
IP42
Certification

6.8 ft


Drop Protection
Optimize Efficiency in Healthcare Verticals
The MS852+ HC Series handheld scanner is a highly reliable tool for increasing productivity and efficiency in hospital point of care, specimen collection, pharmacy inventory control, and materials management.
System
Memory

7MB for batch mode/ 20KB for auto mode

Key

Trigger Key
Optical & Performance
Sensor

1280 X 800 global shutter

Aiming Element

Red laser

Illumination

White LED (exempt risk group)

Ambient Light

100,000 Lux (Sunlight)

Skew Angle

±60°

Pitch Angle Sensor

±60°

Roll Angle

0 - 360°

Optical Resolution

2,5 mils C39 (1D), 5 mils Data
Matrix, 5 mils QR (2D), 4 mils PDF417 (2D stacked)

Printing Contrast Scale

20% minimum print contrast ratio

Depth of Field

SYMBOLOGY / X-DIM TYPICAL RANGE* Near Far
13 mil UPC 1.5 in / 3.8 cm 15.9 in / 40.5 cm
3 mil Code 39 2.6 in / 6.6 cm 7.2 in / 18.3 cm
5 mil Code 39 2.1 in / 5.3 cm 10.4 in / 26.5 cm
6.7 mil DM 2.84 in / 7.2 cm 7.1 in / 18.0 cm
10 mil DM 2.3 in / 5.9 cm 9.8 in / 24.8 cm
5 mil PDF417 2.9 in / 7.4 cm 7.3 in / 18.6 cm
6,7 mil PDF417 2.3 in / 5.9 cm 9.4 in / 23.8 cm
6.7 mil QR Code 2.8 in / 7.2 cm 6.4 in / 16.3 cm
15 mil QR Code 1.1 in / 2.7 cm 12.1 in / 30.8 cm
Communication
Radio

Corded

Host Interface Supported

USB

Memory Buffer

7MB for batch mode/ 20KB for auto mode
Mechanical
Dimension

3.4 in x 2.8 in x 6.9 in
(87.8 mm x 71.6 mm x 177.7 mm) (L x W x H)

Weight

5.4 oz (213 g) without cable

Trigger Switch Life

10 million times
Functionality
Operation Mode

Trigger Mode, Presentation Mode
Symbologies
1D Barcodes

Codabar, Code 11, Code 128, Code 2 of 5, Code 39, Code 93 and 93i, EAN/JAN-13, EAN/JAN 8, IATA Code 2 of 5, Interleaved 2 of 5, Matrix 2 of 5, MSI, GS1 Databar, UPC-A, UPC E, UPC-A/EAN-13 with Extended Coupon Code, Coupon GS1 Code 32(PARAF), EAN-UCC Emulation, GS1 Data Bar, TLC399

2D Barcodes

2D Stacked: Codablock A, Codablock F, PDF417, MicroPDF417
2D Matrix: Aztec Code, Data Matrix, MaxiCode, QR Code, Chinese Sensible (Han Xin), Grid Matrix, Dot Code
Postal:Australian Post, British Post, Canadian Post, China Post, Japanese Post, Korea Post, Netherlands Post, Planet Code, Postnet

OCR Barcodes

Supports OCR barcodes

DPM Barcodes

Supports DPM barcodes

Data Formatting

Prefix, Suffix, Code ID, Reformatting Date
Electrical
Operation Voltage

4 VDC to 5.5 VDC

Current Consumption

Operating: 252mA
Standby: 77mA

Indicator

Buzzer, LED

Battery Type

Rechargeable and replaceable battery pack.
Environmental
ESD Protection

Functional after 8K Contact and 15K Air

Mechanical Shock

6.8 feet (2.1 m) onto concrete (scanner only)

Operating Temperature

14°F to 122°F (-10°C to 50°C)

Storage Temperature

-40°F to 158°F (-40°C to 70°C )

Relative Humidity

95% non-condensing

IP Rating

IP42
Accessories
Items

■ Standard Hands Free Stand (Optional) )(PN#5200-900009G)
■ USB Cable (PN#1550-905903G)
Regulatory Approvals
Regulatory Approvals

CE, FCC, BSMI, VCCI, ISO22196, ISO11737-1/-2
What comes in the box
The standard package contents

■ MS852+HC Scanner
■ Interface cable