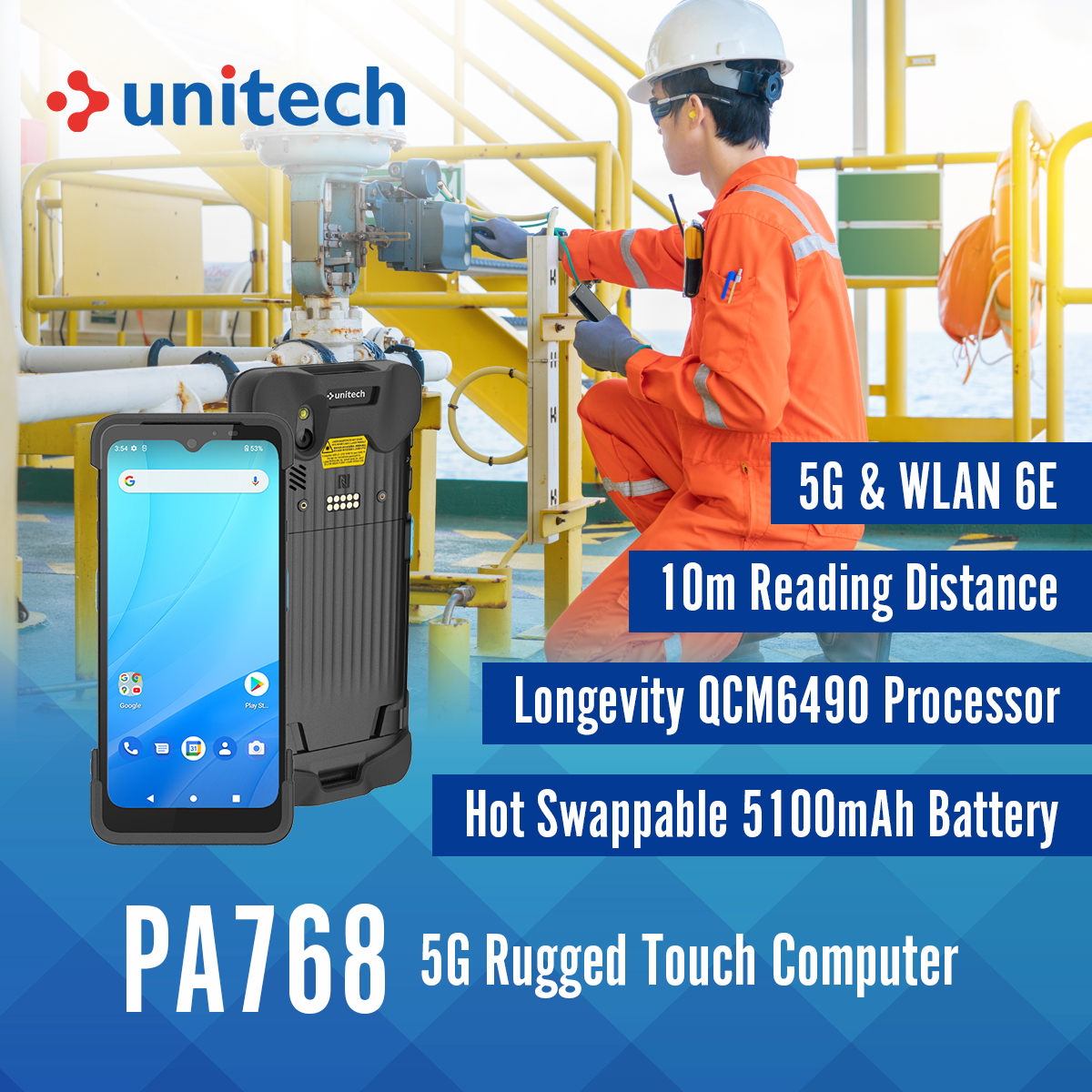 PA768|5G 6.3 inch Premier Touch Computer
Unitech introduced its first 5G premier mobile computer, PA768, which aims to boost the operation experience with a long-lasting # QCM6490 processor and WLAN 6E speedy wireless communication.
It offers a primer barcode engine or optional mid-range engine that users can enjoy the high performance of barcode reading even from a short or long read range up to 10 meters and optimize work efficiency as well as IP67 durability for various professions in field service, transportation, and logistics applications.
The PA768 premier touch computer supports ARcore technology that allows developers to create augmented reality apps to sense its environments and interact with information. It enhances the CPU and built-in quality of both the camera and the motion sensors, it gives users stable performance to handle everything.
5G & WLAN 6E Technology
10m Reading Distance
Long-lasting QCM6490 Processor supports SW&HW extended life through 2028
True Hot Swappable 5100mAh Battery
Supports ARCore technology