MS588
Fixed 2D Barcode Scanner
Unitech MS588 is the first industrial fixed 2D barcode scanner to join the Unitech scanner product range. MS588 is equipped with highly reliable and speedy decoding scan engine.

2D

RS232

USB

1.5M

Manufacturing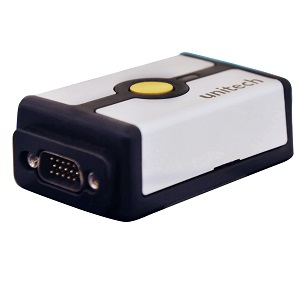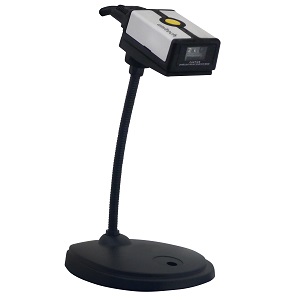 The unitech MS588 has excellent reading performance on low to high resolution barcodes, low print contrast barcodes and various types of surface materials such as
reflective paper/sticker and mobile /computer screen displays.
It supports USB and RS232 interface; meeting your requirements across various fixated or mobile platforms. It supports Digital I/O integrated control, enabling ease of activating multiple scanning mode; ensuring speed and accuracy and significantly increasing work efficiency.
Features
• High Performance 2D Barcode Reader
• Supports Digital I/O Integrated Control
• Supports USB & RS232 Interface
•IP53 Rating
• Withstand multiple drops to concrete from 1.5 meters
• Green LED light for successful reads
• Full compliance with Electrostatic Discharge protection including cable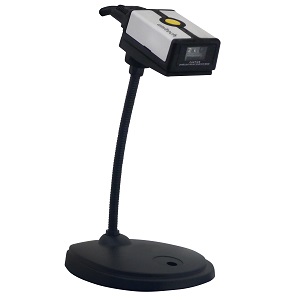 Smart choice for industrial applications
It is the brilliant convenient choice for various industrial applications,
it can be fixated onto any platforms with ease or integrated with
Kiosk systems; an effective multipurpose barcode scanner.
MS588 design meets the industrial standard; featuring IP53 rating
and withstanding multiple drops to concrete from 1.5 meters,
ensuring reliability and increasing production efficiency. MS588 is a
value-added, cost-efficient choice for business operations.
Optical & Performance
Sensor

2D Imager (1280 x 960 pixel)

Aiming Element

650nm

Illumination

2 warm white LEDs

Skew Angle

±60°

Pitch Angle Sensor

±60°

Printing Contrast Scale

15%

Depth of Field

7~92cm
Mechanical
Dimension

L74 mm x W47 mm x H26 mm

Weight

60g (without cradle)


Functionality
Operation Mode

Trigger Mode, Presentation Mode
Symbologies
1D Barcodes

Code 39, Full ASCII Code39, Interleave 2 of 5,
Standard 2 of 5, UPC A/E, Delta Code, Label Code,
MSI/ Plessy, Codabar, Code 11, EAN8/13, Code 93,
Code 128, EAN128, Code32,Toshiba Code, GS1
databar Code.


2D Barcodes

PDF417, MicroPDF417, Datamatrix, QR Code,
Micro QR Code, Aztec, RSS , Composite, TLC -39,
MaxiCode. Postal: US PostNet, US Planet, UK Postal,
Australian Postal, Japan Postal, Dutch Postal (KIX)

Electrical
Operation Voltage

DC 5V

Current Consumption

< 500 mA

Indicator

Buzzer, Indicator
Environmental
Operating temperature

0°C to 50°C

Storage temperature

-30°C to 70°C

Relative Humidity

95% non-condensing

Mechanical Shock

1.5M

IP Rating

IP53
Regulatory Approvals
Regulatory Approvals

CE,FCC,BSMI