Unitech Electronics Co., Ltd. (TWSE:3652) was established on January 1, 2008. It originated from the Automatic Data Capture (AIDC) Division of Unitech Computer Co., Ltd. On September 21, 2022, it was listed on the OTC market (code: 3652), adhering to the concept of integrity, cooperation, excellence, and sharing. We provide customers with comprehensive software and hardware equipment system integration services.

AIDC Market Survey | Top 1 in Taiwan Market, Top 9 in Global Market
Unitech has been deeply involved in the "Auto Data Capture" field for more than 37 years. We have rich industrial experience and sell our products with the brand "unitech" all over the world. We have established subsidiaries in the United States, the Netherlands, China, and Japan, and have 14 offices and 1200 distributors worldwide to serve our customers. Rugged PDAs, barcode scanners, and RFID readers are our main products. The three main product lines provide value-added software to endow products with multiple intelligent functions. It provides industrial integration applications in various fields such as retail, logistics, warehousing, manufacturing, medical, chemical, service industry as well as government agencies.


Unitech Electronics Ranked 29th in Taiwan's Top 2000 Enterprises in Computer Systems Category

Unitech Electronics ranks 29th in the Computer Systems category among Taiwan's top 2000 enterprises according to the 2022 consolidated revenue, as announced by CommonWealth Magazine in May 2023. With a yearly revenue of 2.35 billion New Taiwan Dollars, Jinglian Electronics is ranked 958th in the manufacturing industry.

Focus on Customer Needs and Provide in-depth Applications Across Various Industries

We insist on focusing on the needs of our customers, listening to the needs of various industries, and designing hand-held equipment with special functions according to different industrial operating environment models. For example, in the petrochemical industry, there are strict requirements for public security. We offer products that are explosion-proof. For medical institutions with higher risk of bacterial infection, we provide antibacterial and antimicrobial treatment. In the logistics industry, where PDAs are used for long periods of time, we provide a gun handle and a retractable bar code reading distance to improve inspection efficiency. The electrostatic-free barcode scanning equipment designed for semiconductor and electronic factories can better ensure the quality of their production lines.
Unitech Electronics has a software R&D team, which independently develops the MoboLink MDM management platform software according to the diverse needs of customers, and has passed the Google MDM certification. For the management of enterprise to grasp the status of hardware equipment at any time, such as equipment utilization, device operation smoothness, and security control.
Moreover, we are developing more than 500 APIs and SDKs simultaneously. Software developers can quickly develop their own software with this framework to execute on handheld devices, accelerating overall work efficiency. We also introduce AI intelligence to integrate the Mobolink platform to collect a large amount of PDA battery health information, CPU load, memory capacity, Wi-Fi signal strength, etc., providing enterprise customers with PDA preventive maintenance, warning as well as maintenance before PDA failure.
Unitech Perseverance

Unitech electronic products have undergone several tests since the beginning of design, including product life tests, high and low-temperature tests, electrostatic tests, industrial-grade specification drop waterproof tests, etc., to ensure product quality. We not only use professional instruments to strictly implement each process but also invest in several sets of management systems to supervise the product development and manufacturing process. By doing so we provide customers with the best quality products and services.

Operation Direction

In Taiwan, in addition to providing product sales and services under our own brand "unitech", Unitech also acts as an agent for other global leading brands, such as Zebra, Datalogic, TSC, etc. products related to the automatic data collection industry. We have a professional software development team to provide "customized software" development and system integration services for different customer needs. We send technicians to domestic and overseas to receive the latest technology and maintenance training from the original factory every year and regularly hold product education training and evaluation. So that every technician can provide customers with the best service quality. Unitech Electronics has a total of 14 marketing and business locations around the world, and a total of 6 operating locations in Taiwan, aiming to provide customers with the most immediate and appropriate business consulting, product maintenance, and technical support services.


Services

Main customer areas: electronics, manufacturing, distribution and retail, logistics and warehousing, medical, public institutions, education, postal services, military, and police units. Provide software and hardware information for barcode printing, scanning reading, and data collection-related equipment. Provide RFID technical consultation, hardware planning as well as system construction. Provide consulting and planning of enterprise M-based solutions. Provide a rapid response after-sales maintenance network throughout the country.

Scope of Application

Supply chain management: production process management, logistics and warehousing goods in and out management, home delivery/transportation safety and tracking, retail ordering...etc.
Medical care: electronic medical record management, drug management, patient identity verification, mobile medical care, medical equipment asset management, etc.
Public utilities: parking charges, water/electricity/gas meter reading, postal distribution, bank charging system automation, tax system automation.
Military Police: operational policing, asset management, military logistics supply automation system.
Education market: library management, student ID management, asset management
1979
unitech Computer Founded

1985
Entered the AIDC industry

2008
unitech Computers spun off its ADC Group to form a separate business entity
known as unitech electronics co., Ltd

2009
unitech electronics co., Ltd. Listed on
Taiwan Over-the-Counter market (Code: 3652)
PA600MCA and PA968 won the Taiwan Excellence Award

2010
PA550 won iF Product Design Award

2011
MT200 won Taiwan Excellence Award
PA550 won COMPUTEX d&I awards

2012
unitech won Pioneer Award of IOT Industry
by Taiwan's Ministry of Economic Affairs

2013
PA690MCA won Taiwan Excellence Award

2014
MT800 Junior Kruger won Taiwan Excellence Award
PA700 won the Design & Innovation Award of Taiwan
MT880 won Best Choice Award of Taiwan
MT880 won ICT Month Innovative Elite Award
PA700MCA won ICT Month Innovative Elite Award

2015
TB120 won COMPUTEX d&i Awards
MT90, PA520MCA won Taiwan Excellence Award
PA700MCA won iF Product Design Award

2017
PA720 won Taiwan Excellence Award
HG700 won Taiwan Excellence Award
PA720 won iF Product Design Award
PA720 won COMPUTEX d&i awards

2018
HT1 won Taiwan Excellence Award
TB128 Enterprise Tablet won the German Design Award
MS652 won ICT Month Innovative Elite Award

2019
MS652 and PA726 won the Taiwan Excellence Award
PA760 won COMPUTEX Best Choice Award

2020
PA760 won the Taiwan Excellence Award

2022
Unitech was listed on the OTC market (code: 3652)
Awarded the "Apple MFi Production License Certification"
Awards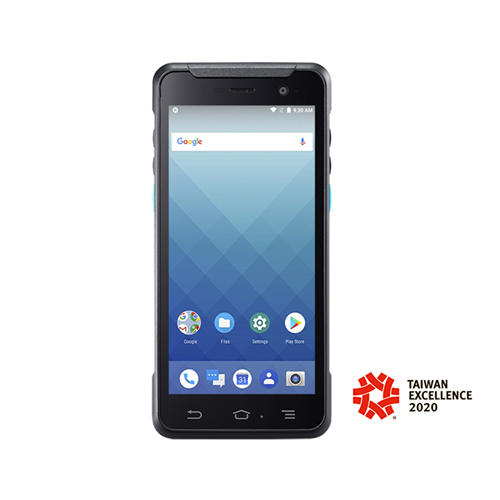 2020 Taiwan Excellence Award
PA760 rugged mobile computer won the Taiwan Excellence Award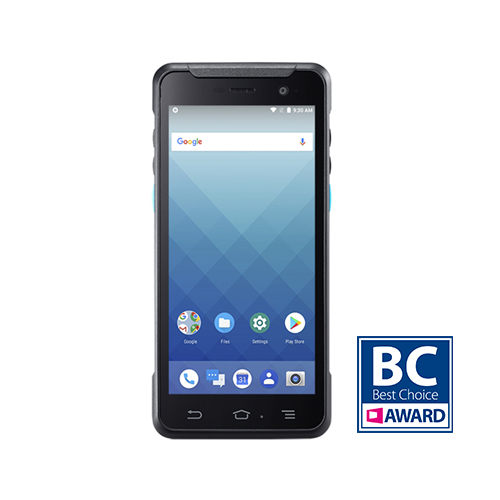 2019 COMPUTEX Best Choice Award
PA760 rugged mobile computer won COMPUTEX Best Choice Award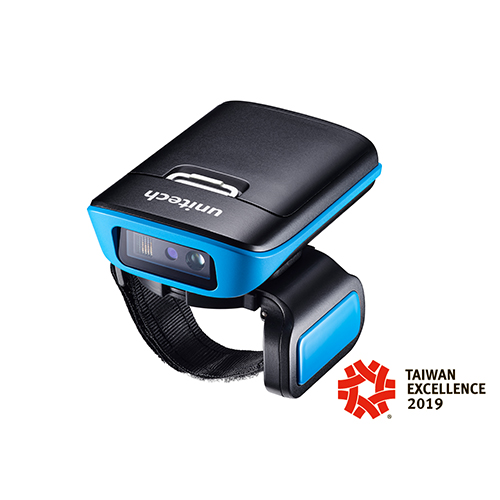 2019 Taiwan Excellence Award
MS652 wearable scanner won the Taiwan Excellence Award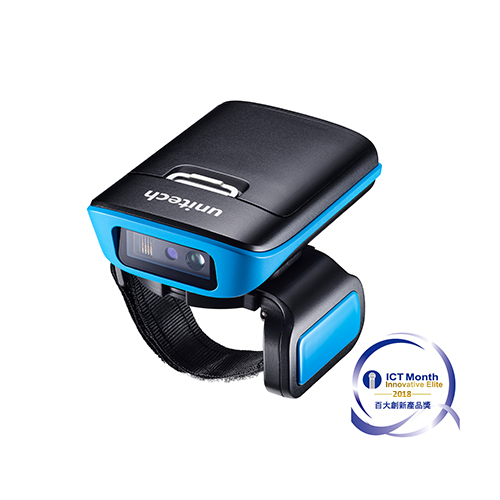 2018 ICT Month Innovative Elite Award
MS652 wearable scanner won 2018 ICT Month Innovative Elite Award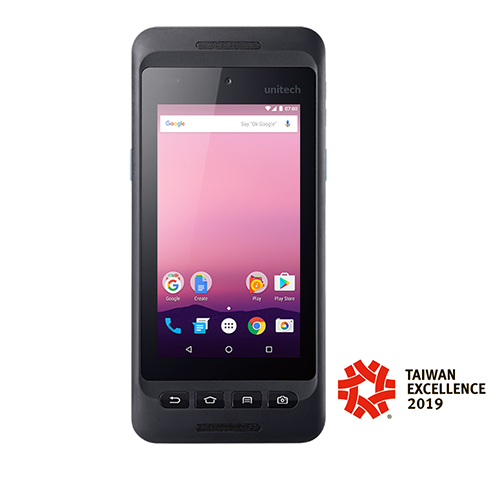 2019 Taiwan Excellence Award
PA726 rugged mobile computer won the Taiwan Excellence Award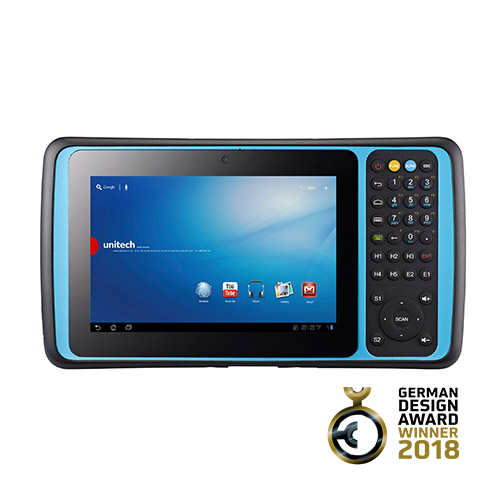 2018 German Design Award
TB128 Enterprise Tablet won Symbol of German Design Award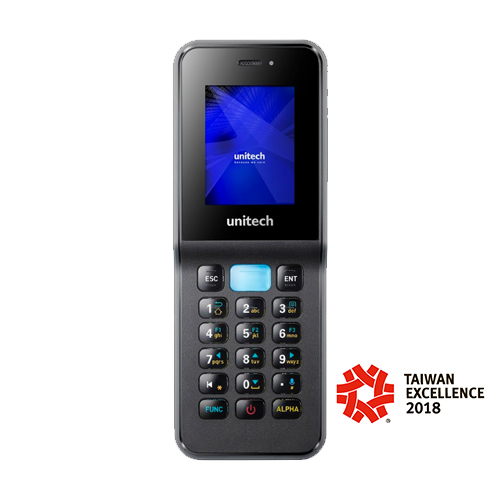 2018 Taiwan Excellence Award
HT1 Rugged Handheld Terminal won the Taiwan Excellence Award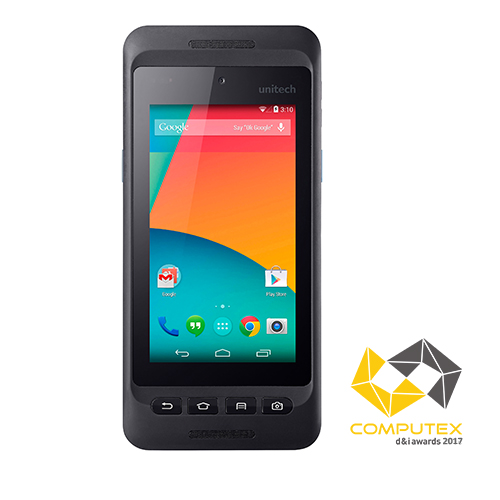 2017 COMPUTEX d&i Awards
PA720 Enterprise Digital Assistant won COMPUTEX d&i awards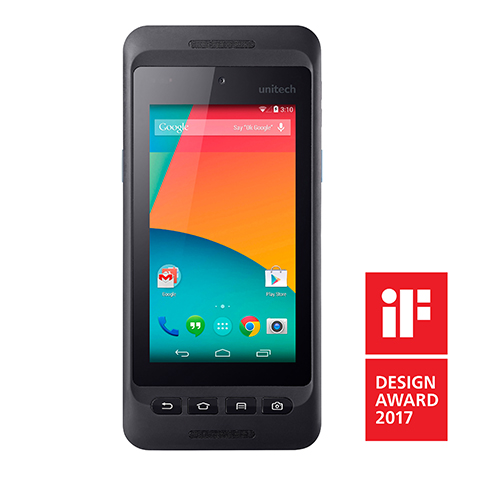 2017 iF Product Design Award
PA720 Enterprise Digital Assistant won iF Product Design Award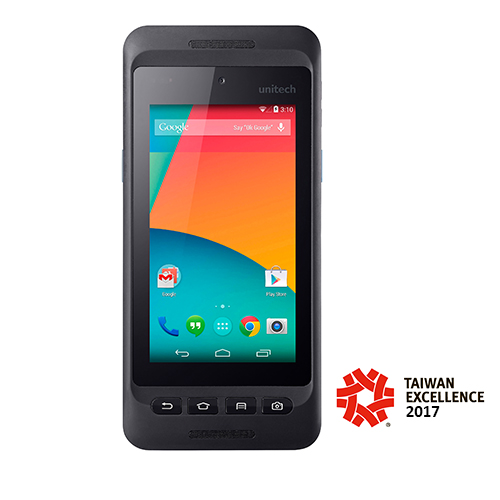 2017 Taiwan Excellence Award
PA720 Enterprise Digital Assistant won Symbol of Excellence of Taiwan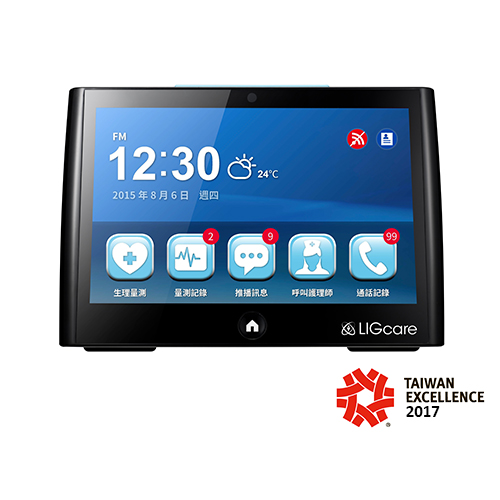 2017 Taiwan Excellence Award
HG700 Smart Gateway won the Taiwan Excellence Award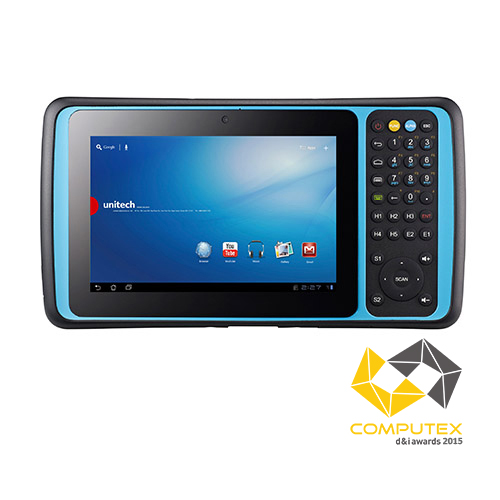 2015 COMPUTEX d&i Awards
TB120 Enterprise Tablet won COMPUTEX d&i awards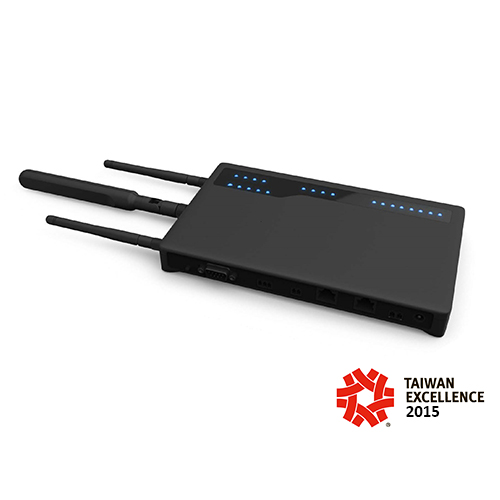 2015 Taiwan Excellence Award
MT90 Smart Gateway won the Taiwan Excellence Award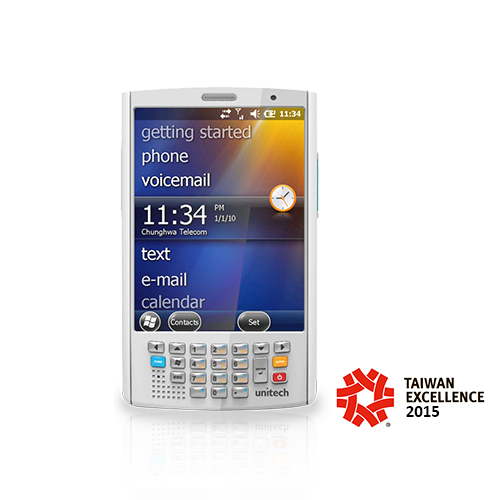 2015 Taiwan Excellence Award
PA520MCA Medical Clinical Assistant won the Taiwan Excellence Award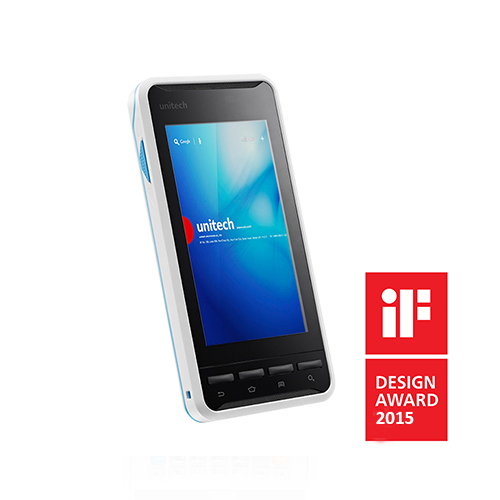 2015 iF Product Design Award
PA700MCA won iF Product Design Award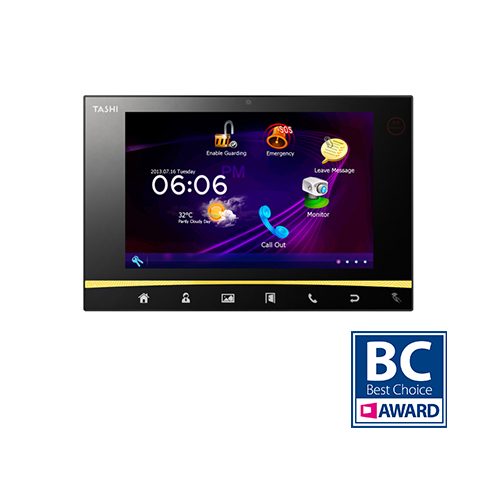 2014 COMPUTEX Best Choice Award
MT880 King Kruger won COMPUTEX Best Choice Award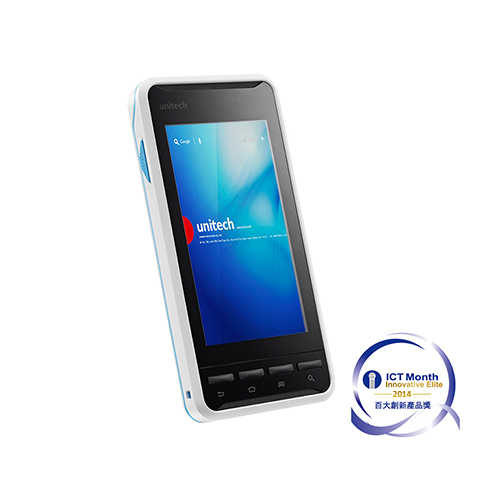 2014 ICT Month Innovative Elite Award
PA700MCA won 2014 ICT Month Innovative Elite Award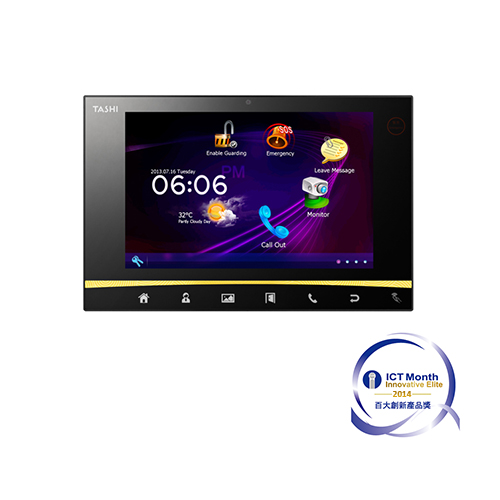 2014 IoT Month Innovative Award
MT880 won 2014 ICT Month Innovative Elite Award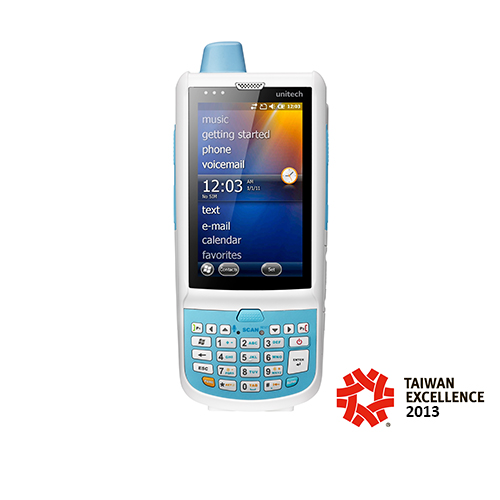 2013 Taiwan Excellence Award
PA690MCA Medical Clinical Assistant won the Taiwan Excellence Award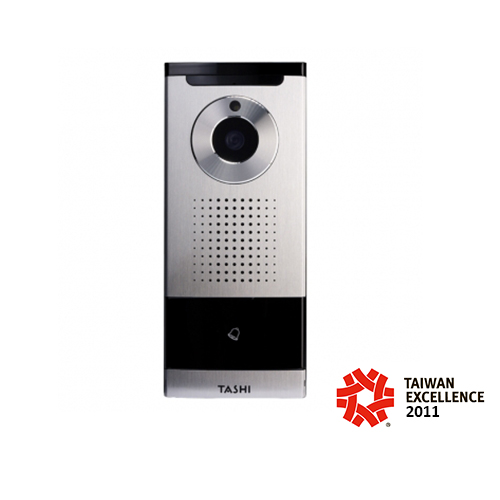 2011 Taiwan Excellence Award
MT200 won Taiwan Excellence Award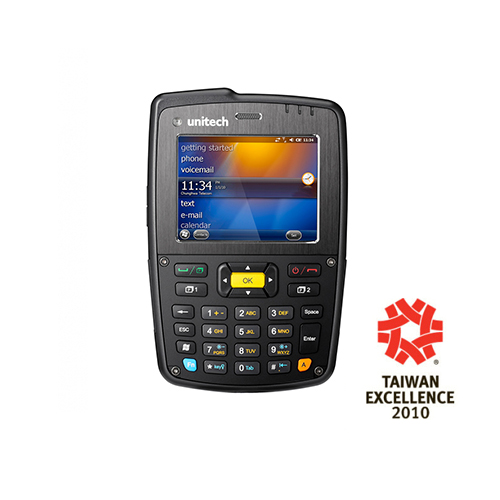 2011 Taiwan Excellence Award
PA550 Rugged mobile computer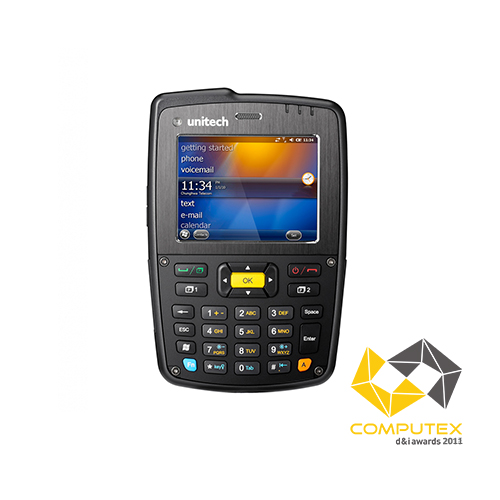 2011 COMPUTEX d&i awards
PA550 rugged mobile computer won COMPUTEX d&i awards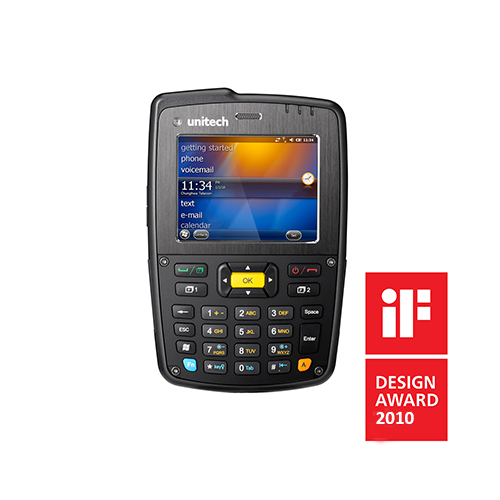 2010 iF Product Design Award
PA550 rugged mobile computer won 2010 iF Product Design Award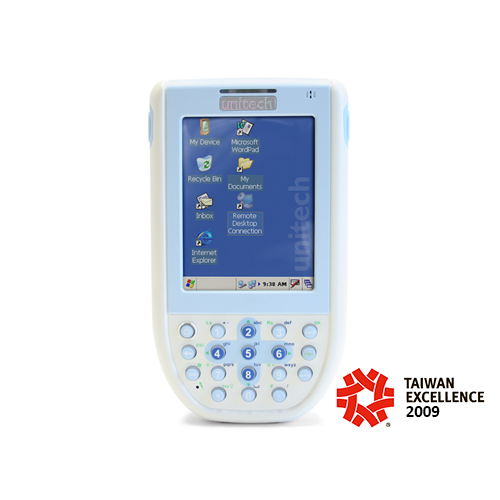 2009 Taiwan Excellence Award
PA600MCA Medical Clinical Assistant won the Taiwan Excellence Award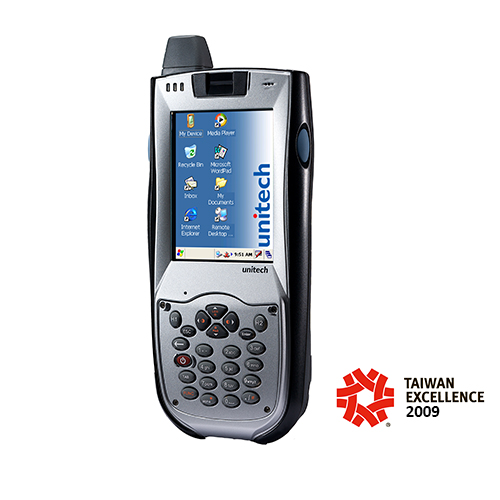 2009 Taiwan Excellence Award
PA968 rugged mobile computer won Taiwan Excellence Award