The New Generation Barcode Scanning Solution: MS852+ 2D Barcode Scanner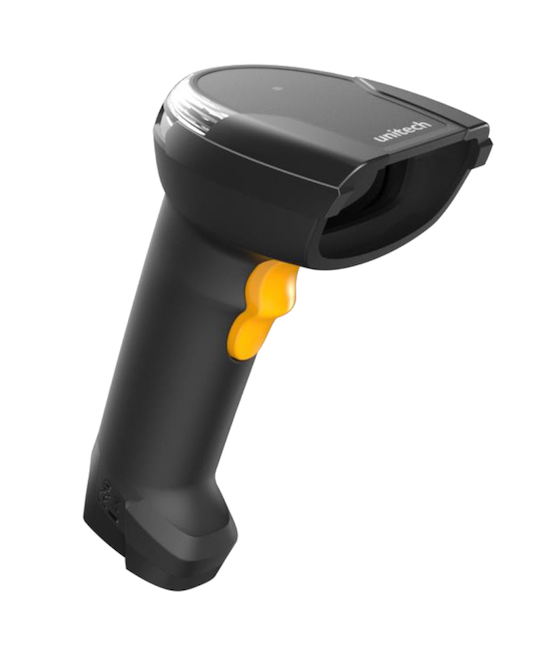 Delivering the superior barcode scanning performance, the new unitech MS852+ 2D barcode scanner is suitable for a wide range of markets and applications, from mobile ticketing in airports, point-of-sale system or mobile coupons in retail store to industrial purpose manufacturing scanning.
Increase Productivity with Superior Industrial Barcode Scanner
pecially built for challenging work environment, the MS852+ is built in Megapixel barcode sensor thatenhances the maximum compatibility to capture most 1D / 2D barcodes on mobile screens, even damaged or poorly printed barcodes and special barcode symbologies such as OCR on passport, Dot codes on tires or cigarette package, and Digimarc barcode on special retail packages. With its advanced barcode technology and durable design, the MS852+ handheld scanner is a highly reliable tool to increase productivity and efficiency.
Intuitive and User-Friendly
With excellent motion tolerance design, the MS852+ increased scan speed and operational effectiveness even while moving. Featuring an automatically switching function for best customer experience, the handheld device can be detected via sensor on the stand to switch auto-sensing mode or trigger mode. Equipped with a louder beeper and brighter LED indicators, the MS852+ allows users to recognize the feedbacks easily even in dark environment.
Ultra-Durability
While sustaining a 1.8 meter drop to concrete, MS852+ incorporated with IP42 rugged design for protection against dust and moisture. Moreover, the built-in long lifecycle trigger of 10 million times guarantees a continuous productivity for best reliability. This scanner can be used in the most practical way depending on the scanning task in various solutions in retail, logistics, manufacturing, hospitality, and government.
Features
• Megapixel barcode sensor that enhances the maximum compatibility
• Support most 1D / 2D barcode on mobile screens, even damaged or poorly printed barcodes
• Support OCR, Dot codes, and Digimarc barcodes
• With excellent motion tolerance design suitable to read bar code while moving
• Long lifecycle trigger design: Up to 10,000,000 times.
• Auto switching function between trigger mode and auto-sensing mode with its stand
• Ultra-rugged design : IP42 and 1.8m drop spec
• Louder beeper and brighter LED indicators for easily recognizing feedbacks