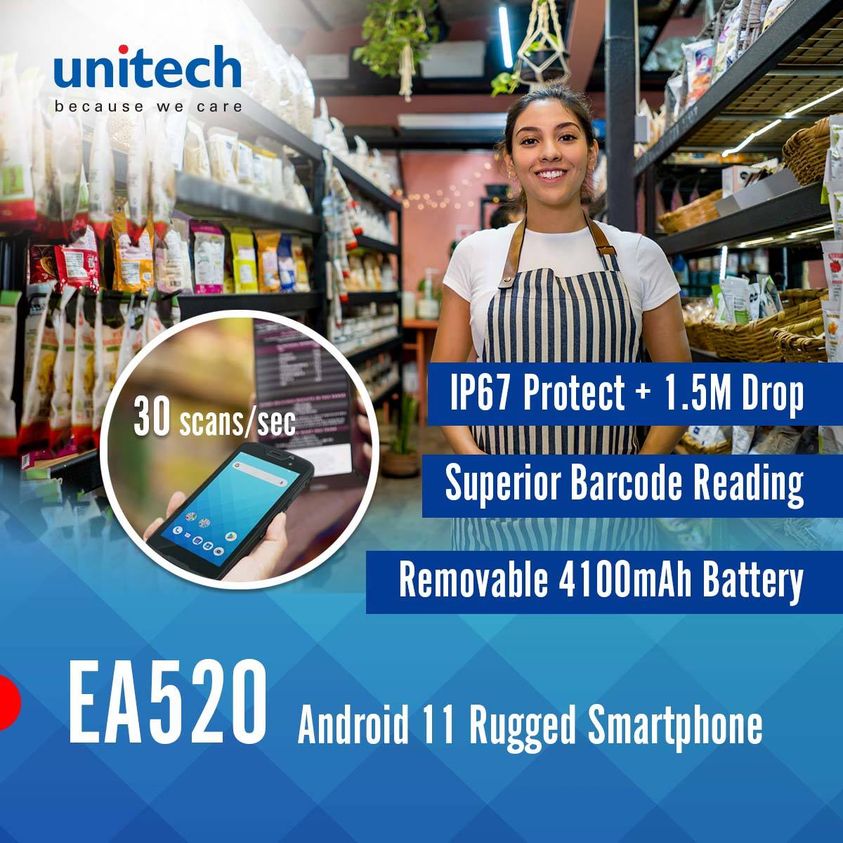 Unitech's EA520, a 5" display mobile computer with Android 11 OS system and a barcode engine including 1D/2D barcodes and DPM barcodes helps to provide a faster and more accurate barcode scanning performance.

EA520 withstands water, dust, and drop, which can be applied in retail, hospitality, and field service sectors.

Durable at its Best

Experience the newest improvements from the Android 10 operating system as well as the reliable backing of GMS.

With all the features of a consumer-grade smartphone like Google Maps, Gmail, Photos, Drive, and Play Store, your abilities on the TB85 plus smart device are practically limitless.

Seamless and Connectivity

Featuring Bluetooth® 5, wireless dual bands with fast roaming, and 4G connectivity for real-time data collection, staff can scan the item and instantly connect to the backend system to find out the quantity in stock or make an online order for customers. The EA520 delivers a seamless work experience and improves productivity in various applications.
Learn more about -> EA520