Introducing the EA630 Plus Rugged Smartphone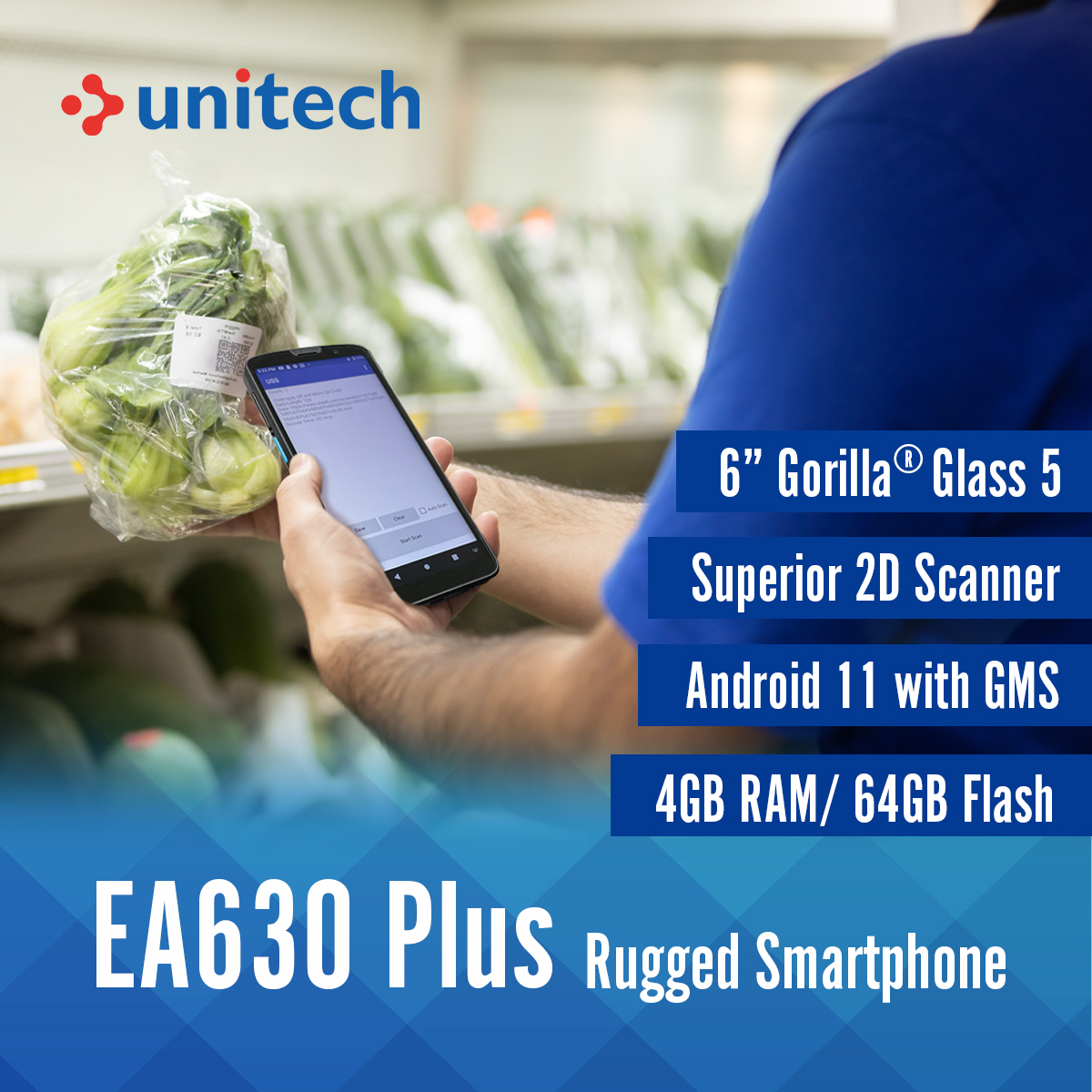 Enlarged data storage 4G/64G Memory and upgraded OS to Android 11, our EA630 Plus with a #2D scan engine plus 6" Gorilla Glass display is the precise data collection tool in search of productivity!

Upgrade to Android 11 OS with GMS Certified

• Advanced 64-bit Octa-core CPU (2 GHz) with 4 GB RAM / 64 GB Flash
•Google Certification: Android Compatibility Test Suite (CTS ) / Google Mobile Service(GMS)

High Performance 2D Scanner

The EA630Plus is built-in a Powerful 2D scanning engine featuring a laser aimer that enables the reading of high-resolution codes (down to 3 mils on Code 39 1D barcode) and it is available to read EAN 100%

at 541 mm distance (typical read range).

Moreover, it enhances the visibility to capture most 1D / 2D barcodes even in low light or bright light environments.

Smart PA: Better Audio Output

SmartPA(Power Amplifier) takes full advantage of the relatively smaller speaker to enhance better sound quality with maximum volume.

Under distracted scenarios or noisy environments, outdoor workers access messages through a clearer, more natural, and high-quality

audio experience while speaking on the mobile computer.

The built-in SmartPA solution detects the current and voltage in speaker mode and minimizes circuit or temperature damage, providing seamless communication between coworkers to achieve productivity.