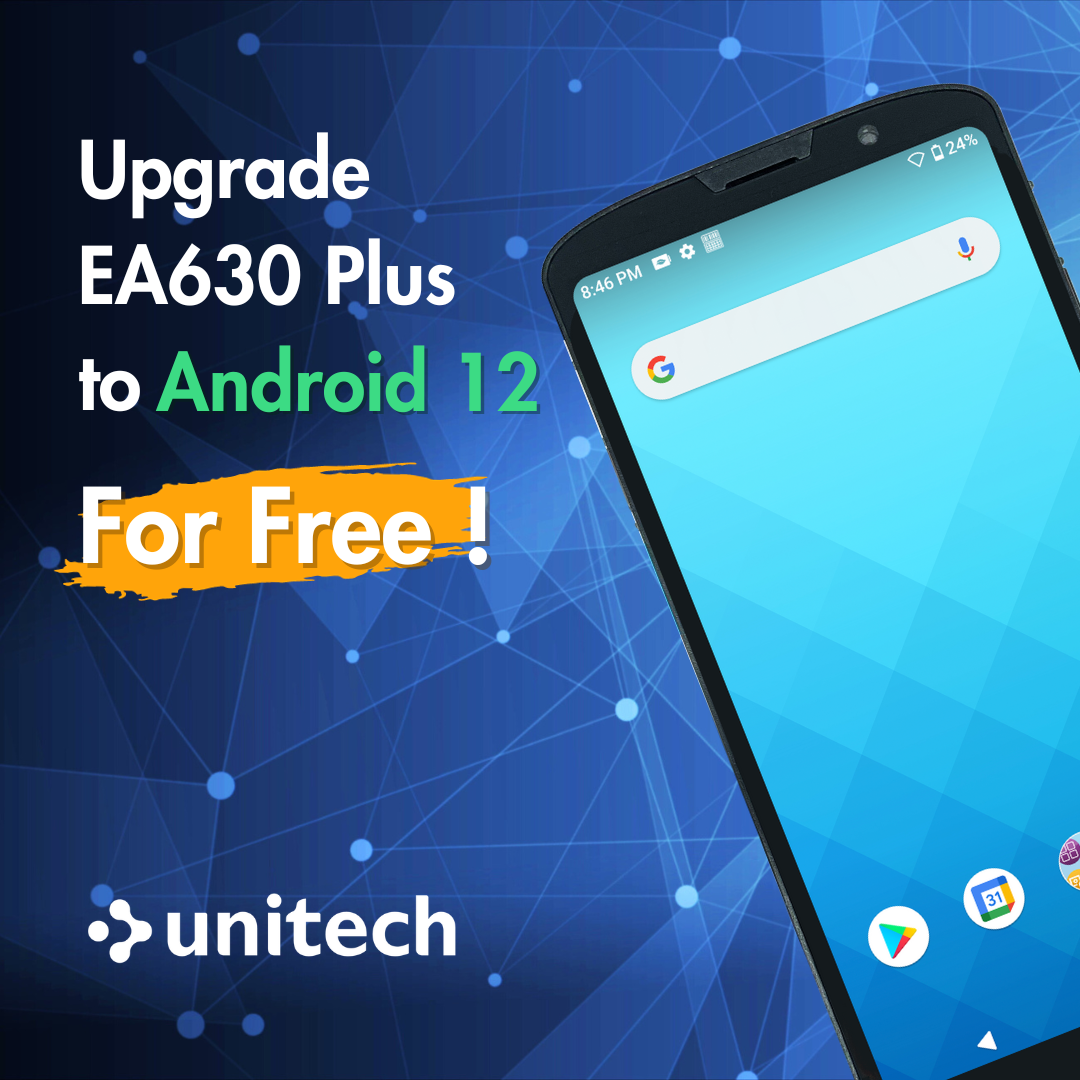 Are you ready to upgrade your Unitech EA630 Plus from Android 11 to the cutting-edge Android 12? The best part – it's absolutely FREE!
Discover the advantages of Android 12 for your business
Enhanced Security and Privacy: Android 12 places a strong emphasis on user privacy, introducing easy-to-use features that enhance your data security and privacy.
Optimized Battery Life: Thanks to improved handling of core system services, Android 12 is more efficient, resulting in extended battery life for your smartphone.
Seamless Performance: With its user-friendly interface, Android 12 is a joy to use. Transitioning from another OS to Android 12 is a breeze, with the ability to transfer essential data from any phone via cable or shared Wi-Fi.
Don't miss out on this fantastic opportunity to upgrade your EA630 Plus and enjoy enhanced security, longer battery life, and a more user-friendly interface!
For more information about EA630 Plus, visit our website: https://www.ute.com/en/products/detail/EA630Plus