Introducing HT330 Rugged Handheld Terminal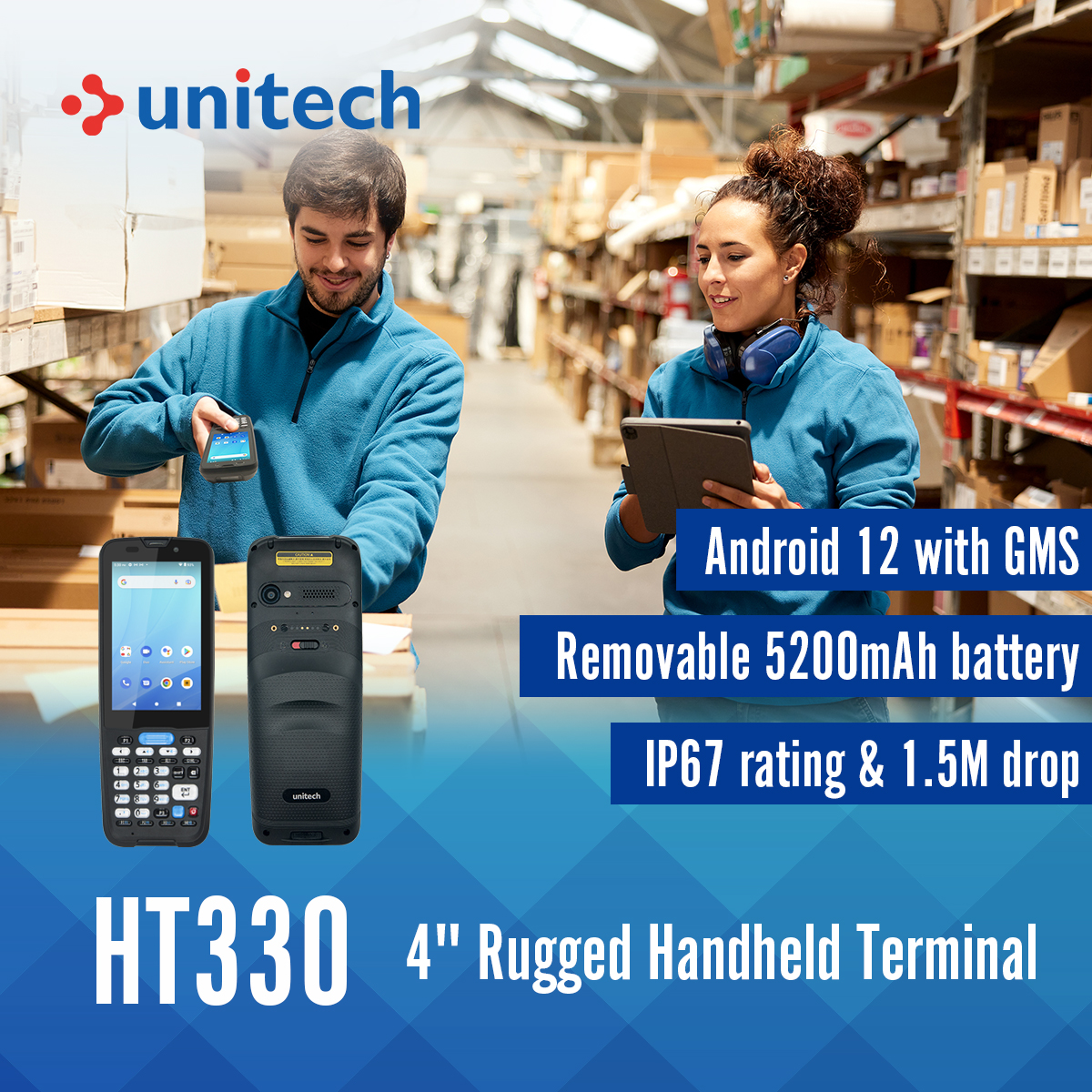 The upgrade #Android12 with GMS certification ensures a user-friendly interface for workers to check status on a 4-inch display. The intensive scanning process is never an interruptive task with a removable and large capacity #5200mAh battery operating over 20 hours. Its enterprise #IP67 sealing and resilient drop specification of 1.5m(either 1.8m with bootcase) can provide ultimate protection to the retail, warehouse, logistics, and more.

Latest Android 12 with GMS Certified

This high-performance HT330 featuring a powerful 2D engine

has upgraded to Android 12 OS to empower staff with an

easy-scan, simple-check convenience.

The GMS certification allows staff to access a set of pre-installed apps and services meant to boost productivity.

HT330 is the best choice of optimal data collection terminal for the retail and warehousing field.

Extended Battery Capacity for All Day

A larger battery capacity of HT330 means fewer battery

replacements and longer operation time.

The removable 5200mAh Lithium-ion battery supports

20 working hours, making it a suitable device for intensive

scanning scenarios, like inventory checks.

The 3GB RAM/32GB Flash memory storage undertake a high volume of data even after hours.

Friendly Panel in Rugged Housing

The one-hand terminal combines a 4-inch touchscreen

with 32 keys physical keypad, providing a flexible interface

to satisfy industries' requirements.

Water-resistant, dust-proof, and enduring drop to 1.5 m,

HT330 can handle all demanding environments.
Learn more about -> HT330