Introducing the TS100 Presentation Scanner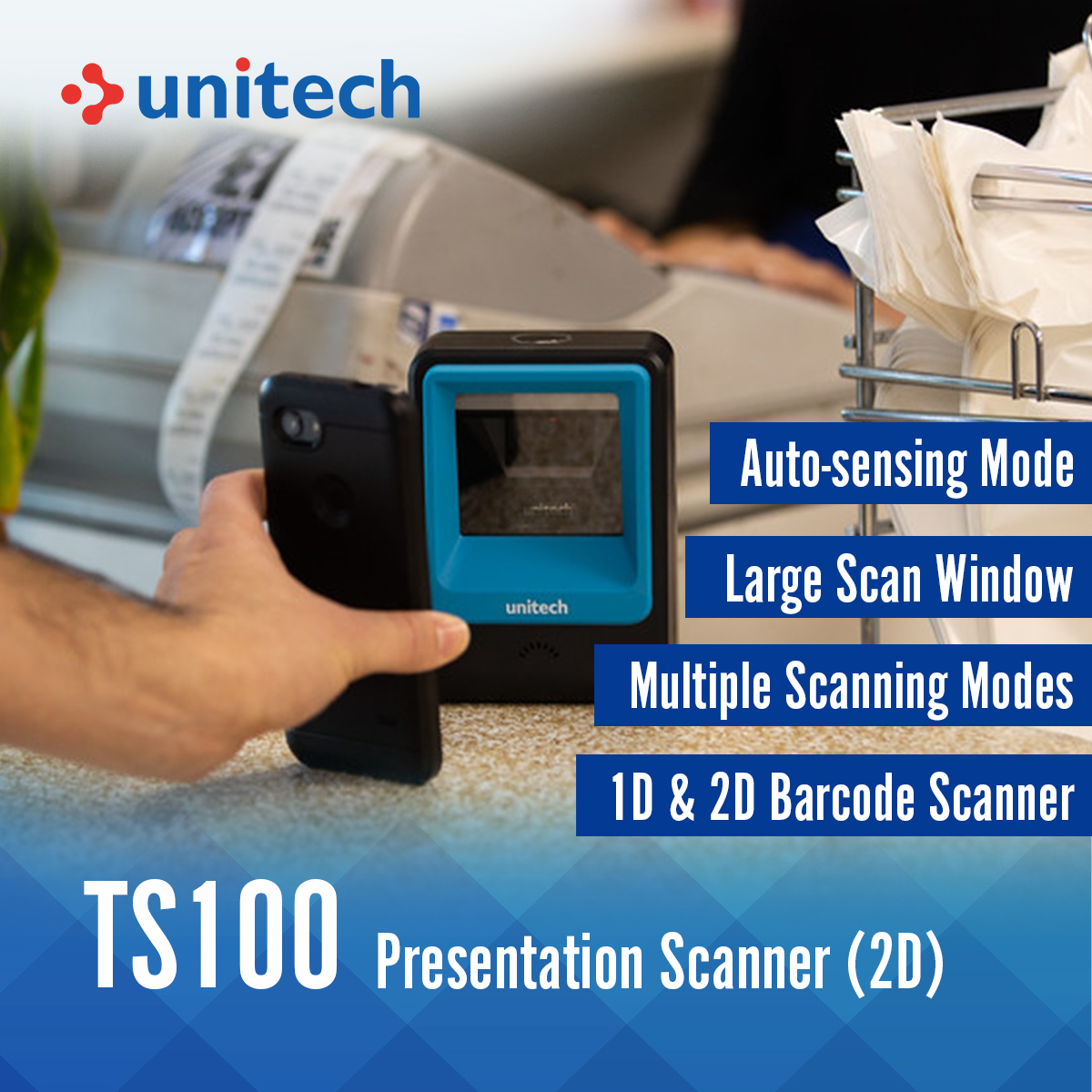 Introduce Unitech's newest member of scanner, #TS100, a reader-friendly 2D presentation scanner having a small footprint and easy installation to enhance the on-site retail experience.

Accurate Scan on Large Scan Window

TS100 features a large rectangle scan window design to ensure

the widest possible scanning area for easy reading.

Being the most cost-efficient desktop 2D scanner on the market,

it can scan anddecode 1D & 2D barcodes rapidly; significantly saving time and cost in the process.

The auto-sensing of 60 fps mode allows staff to fast and accurately capture data with both hands-free.

Effortless and Intuitive Retail Operation

The TS100 reads printed and digital barcodes efficiently, including codes on smartphone or tablet screens.

Retail cashiers scan printed barcodes on items and membership cards, and claim the payment with the digital barcode to satisfy customers' shopping experience.
Simply switching between the tigger and presentation modes,

your workers can scan virtually any barcode in various situations, making TS100 an intuitive tool to speed up the checkout.

Adjustable Small Footprint

The TS100 is small enough for countertops with limited space.

The in-store staff enjoys the privilege to instantly scan the item

with a fast USB plug and play, and self-induction function creates a seamless scanning experience to boost productivity.

TS100 takes scanning performance and simplicity to the next level.
Learn more about -> TS100