Unitech Electronics Joins the VMware Technology Alliance Partner Program
微信扫描二维码分享文章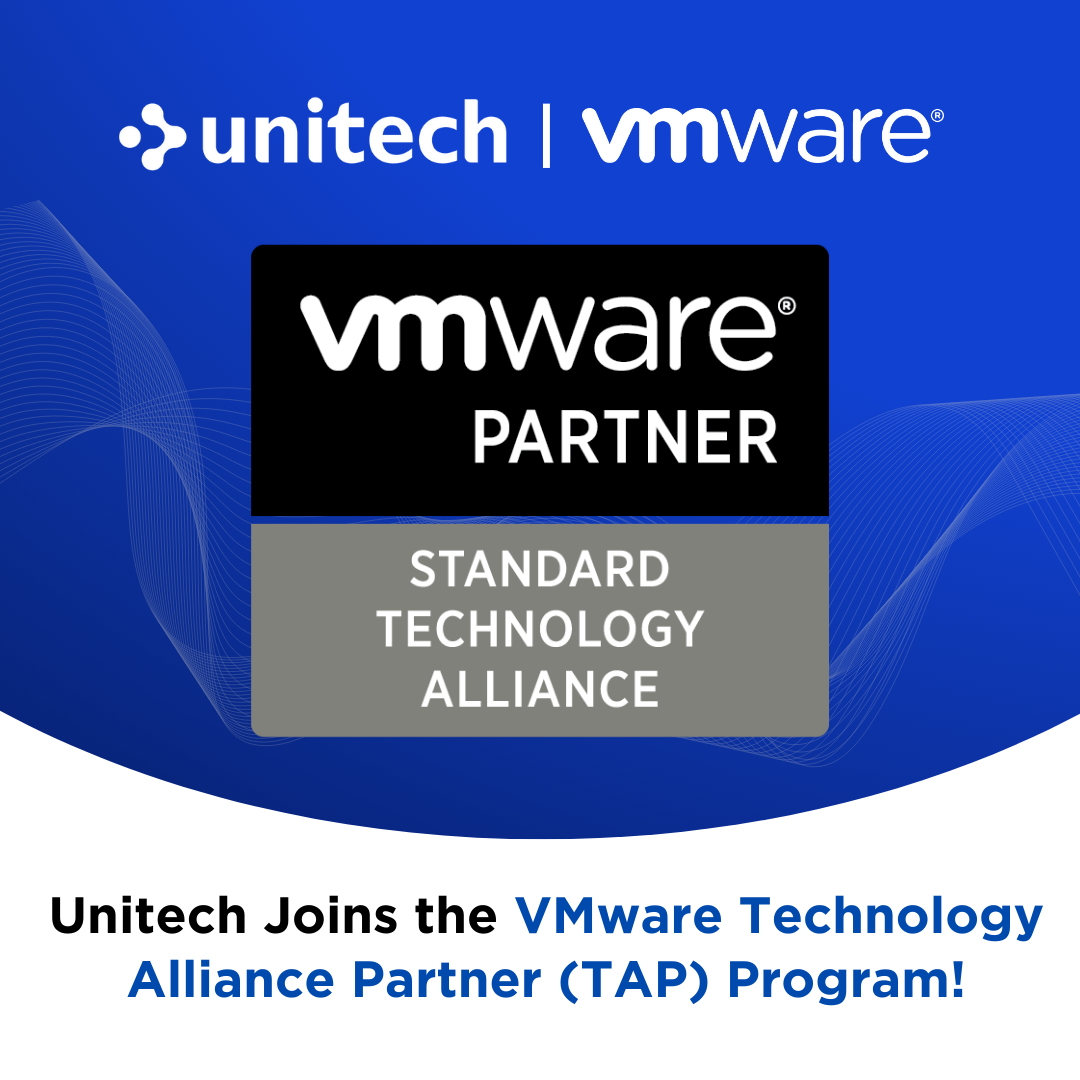 Taipei, Taiwan, Sep 4, 2023 — Unitech Electronics, the leading AIDC solution provider, today announced it has joined the VMware Technology Alliance Partner (TAP) program. Members of the TAP program collaborate with VMware to deliver innovative solutions for virtualization and cloud computing. The diversity and depth of the TAP ecosystem provides customers with the flexibility to choose a partner with the right expertise to satisfy their unique needs.
The Technology Alliance Partner (TAP) program is the start of the VMware journey for software and hardware vendors. The TAP program enables hardware and software vendors with the tools and resources they need to build and deliver their solutions on VMware infrastructure. Partners can develop, test, integrate, certify/validate, and package products with VMware products and services and then publish their solutions on the VMware Marketplace to our shared customers.
"We welcome Unitech Electronics as a valued member of the VMware TAP program," said Jenn Wahl, director, Technology Alliance Partner Program, VMware. "This membership means customers can take full advantage of a streamlined cloud infrastructure experience. By joining the program, Unitech Electronics is working with VMware to develop technologies that can transform customers' environments."
About Unitech
Electronics Founded in 1979 in Taiwan, Unitech Electronics (TWSE:3652) is a global provider of AIDC (Automatic Identification and Data Capture) technologies with over 40 years of experience. Unitech offers a wide range of products such as enterprise mobile computers, rugged handheld PDAs, industrial tablets, barcode scanners, RFID readers, and IoT solutions. We bring value to customers in various applications in logistics, healthcare, retail, warehousing, manufacturing, government and transportation, and field services.
For more information, please go to www.ute.com.
VMware is a registered trademark of VMware, Inc. in the United States and other jurisdictions. All other marks and names mentioned herein may be trademarks of their respective companies.