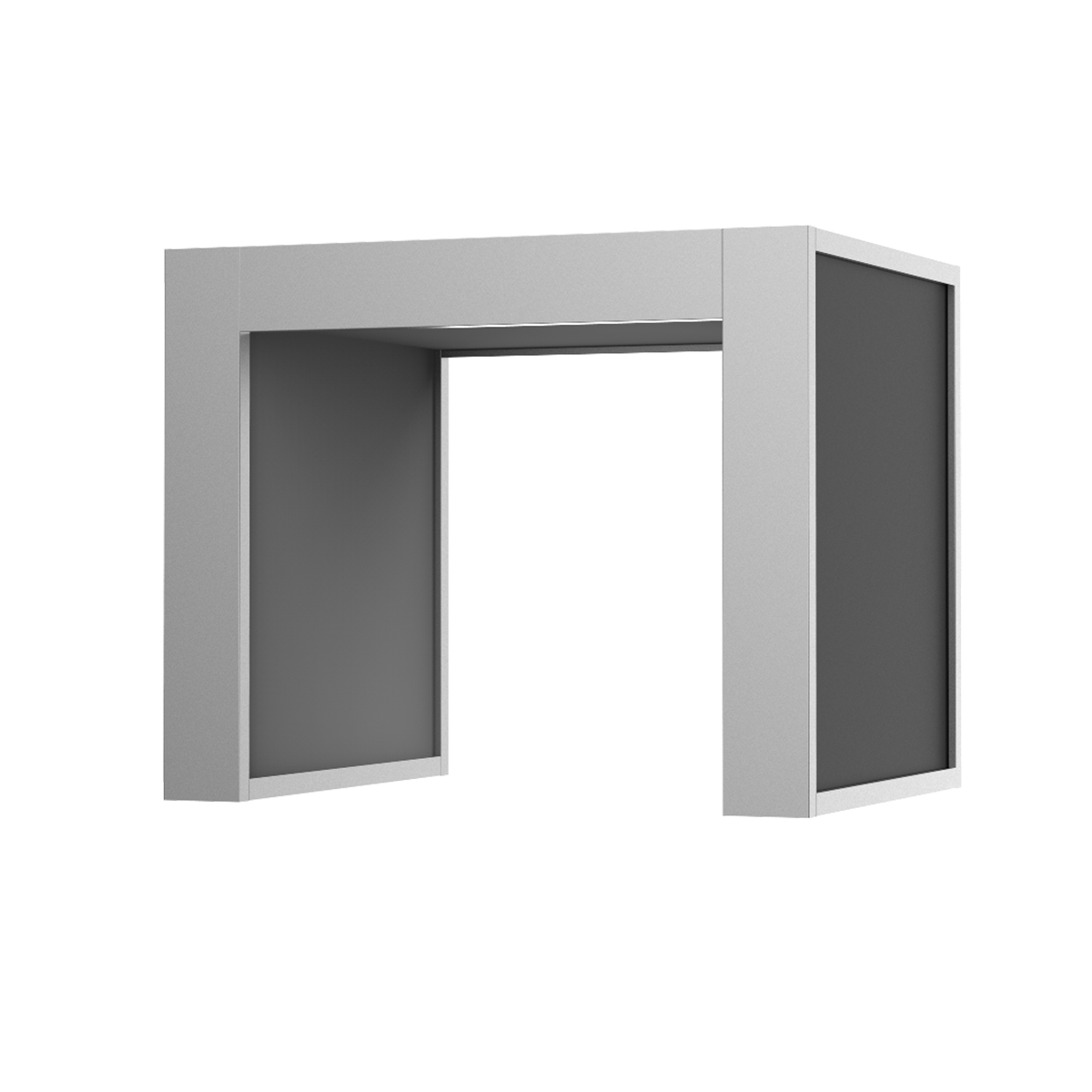 ANT500 is a 2-port antenna with multi-linear polarization. Equipped with a special tunnel design, each ANT500 allows the major reading in a certain zone and avoids reading outside the tunnel. It features an easy and fast installation that is ideal for manufacturing production line conveyor, luggage tracking management, and automated shipment tracking applications.
Feature
‧ Includes 4 antenna elements in one tunnel
‧ Special tunnel design allows easy installation and accurate reading
‧ Multi-linear polarized antenna
‧ Gain Value 5.5dBi
‧ RP-TNC jack connector
‧ Indoor applications
UHF RFID Performance
Polarization

Multi-linear

Frequency Range

US: 902 - 928 MHz
EU: 865 - 868 MHz

VSWR

Less than 1.7 : 1

Gain

5.5 dBi
I/O Interfaces
Connector

RP-TNC Jack * 2

Cinnector Location

Top
Enclosure
Dimension

600 * 800 * 650 mm

Weight

3.1 KG
Environmental
Operating temperature

-20°C ~ 60°C

What comes in the box
The standard package contents

1 unit in a box
Applications
Applications

Indoor

Manufacturing
● Conveyor belts

Logistic
● automated shipment tracking

Field Service
● Luggage management

SKUs
SKUs

4060-900005G (US) ; 4060-900006G (EU)
Accessories
Items

For RS804
■ 3 M RF Cable: RP TNC male to RP TNC male (PN#1550-905910G )
■ 10 M RF Cable: RP TNC male to RP TNC male (PN#1550-905911G)
Warranty
Hardware

1 year

Statement

This product is warranted against defects in workmanship and materials for a period of one year from the date of shipment. Accessories are warranted for three months to one year. Our different regions have varying warranty terms, and offer extended and comprehensive warranties, so please contact your local representative for more information.
Product updates and tips!
Check here for manuals and additional product information!