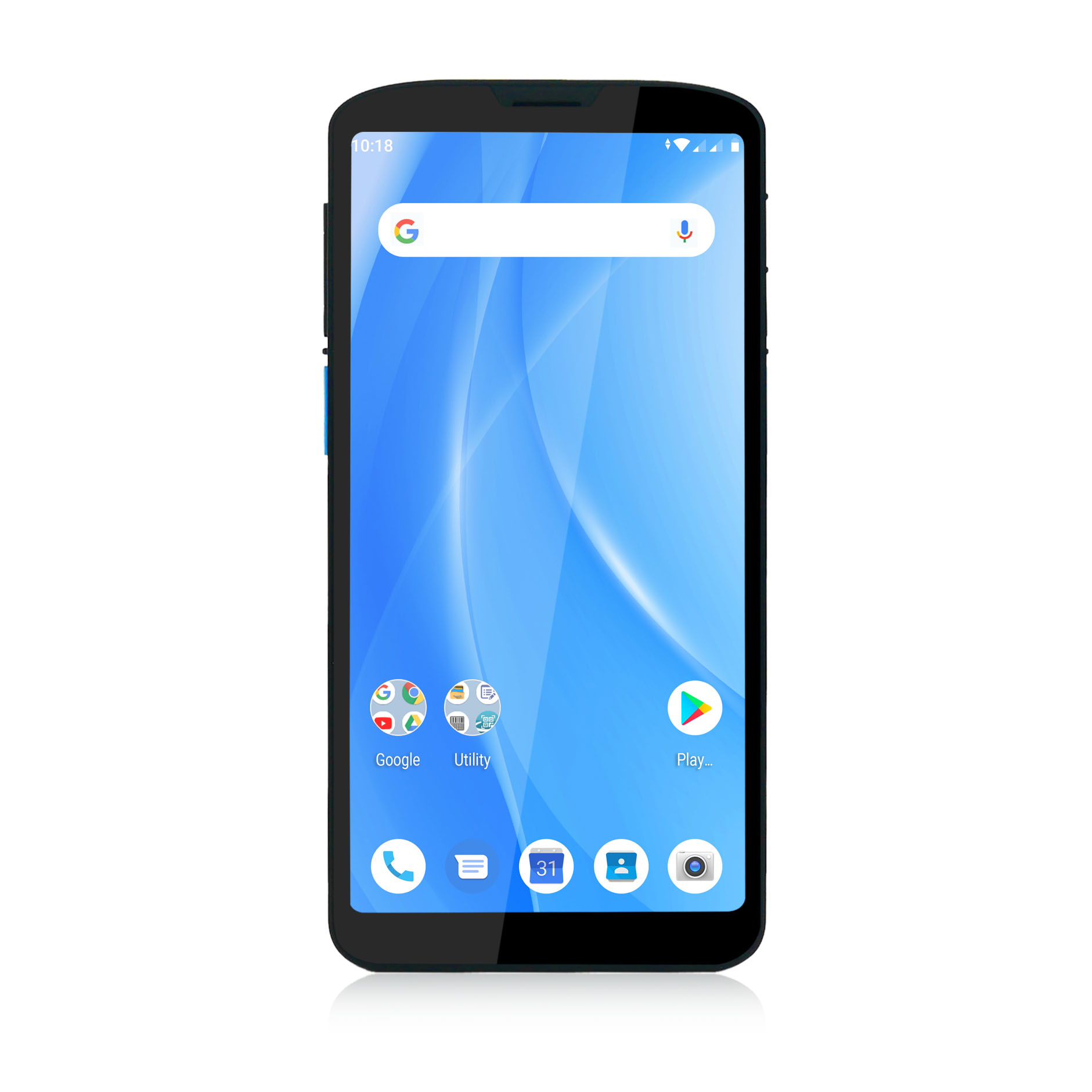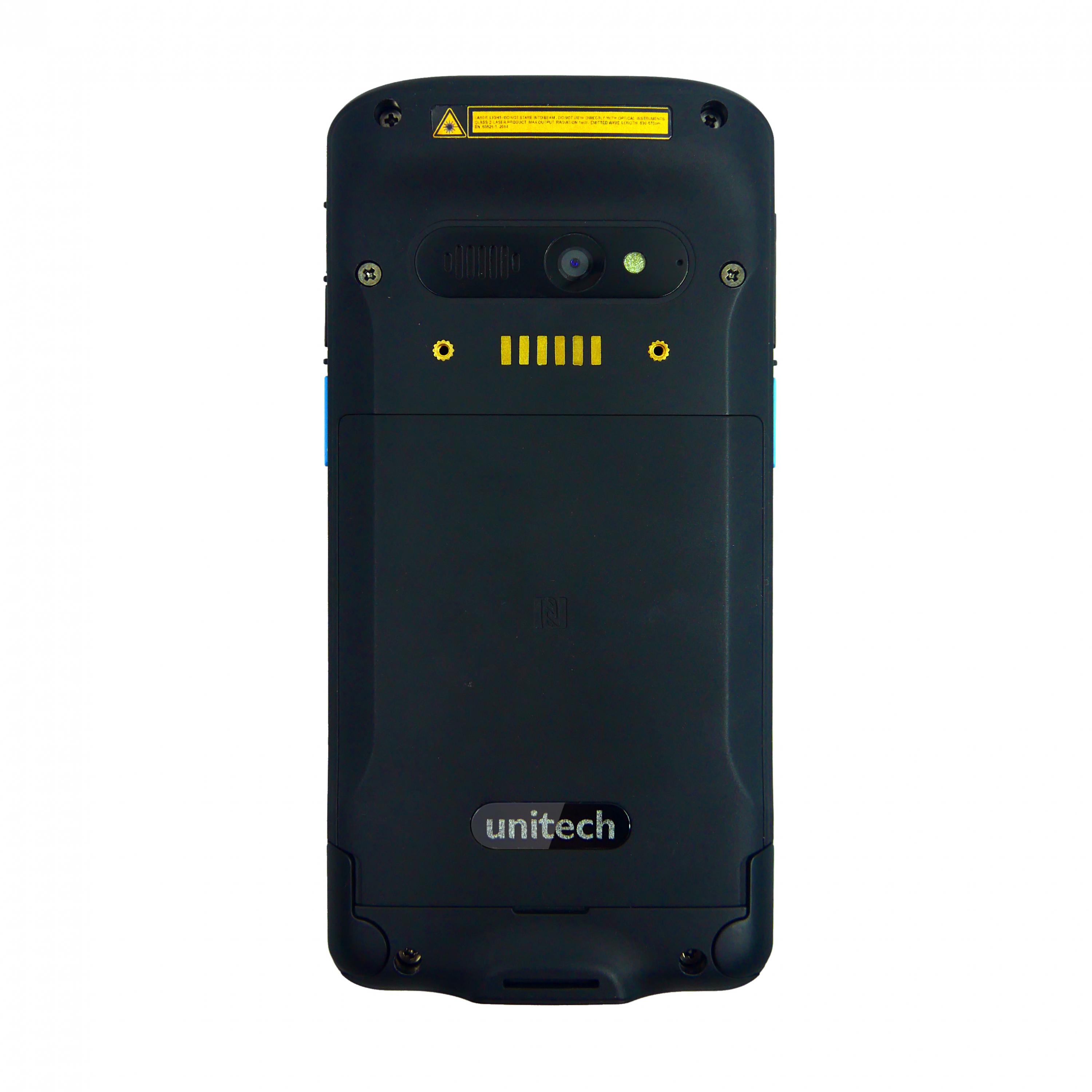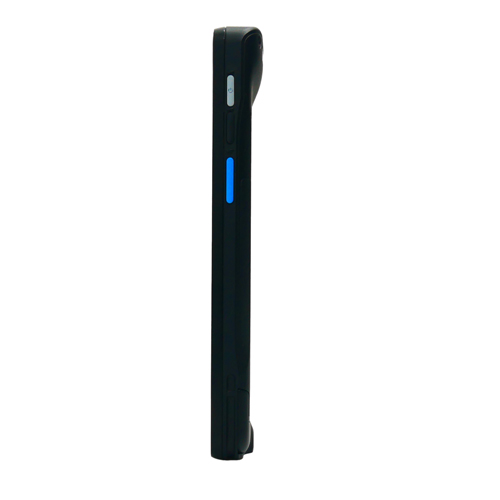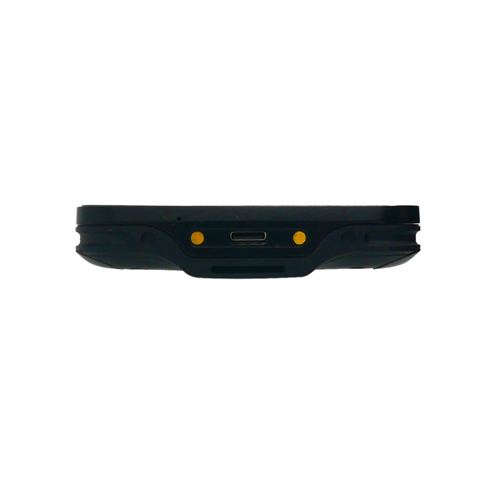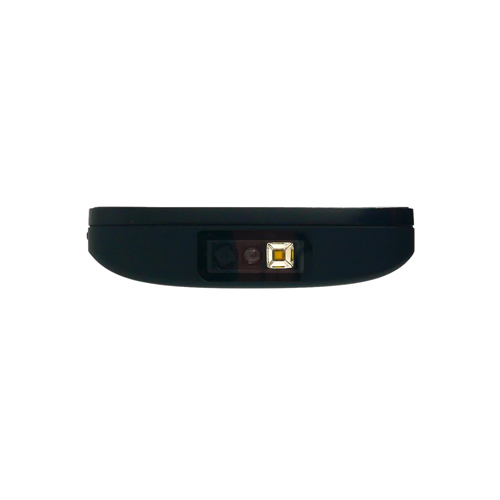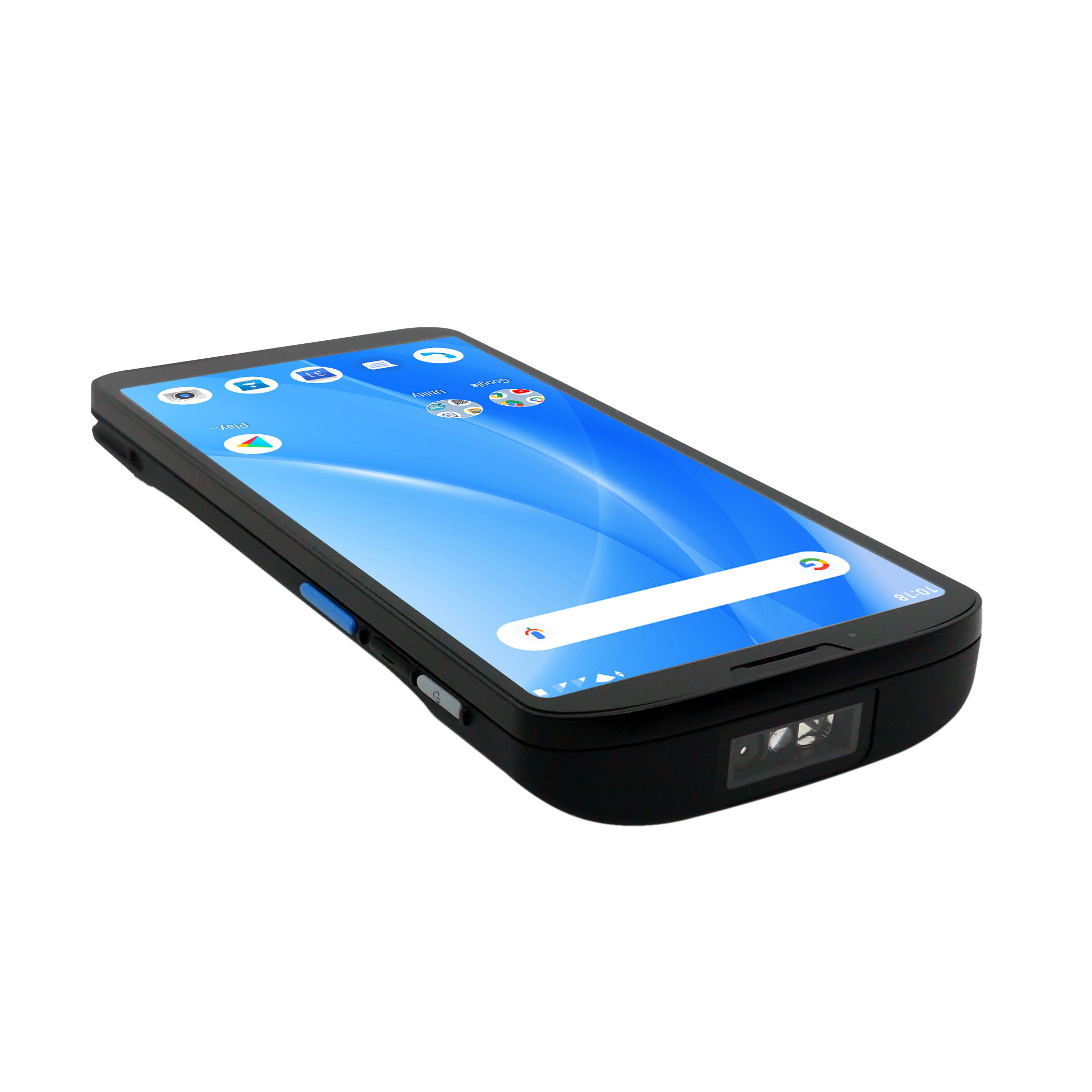 The unitech EA630 is a 6-inch rugged mobile smartphone offering 80% screen to body ratio, featuring versatile functionality with powerful data collection. Specially designed for portability, the EA630 is combined with a compact and durable design that makes it an ideal tool to increase higher efficiency for applications in the retail, hospitality and light-duty Field Service.
Features
• 6-inch rugged smartphone with a screen-to-body ratio of over 80%
• Android 10 OS with GMS & AER Certification
• All-In-One functionality: 2D Imager, HF/NFC and 16MP camera
• Rugged: Corning® Gorilla® Glass 6 touch display, IP65 rated, and 1.2M drop (1.5M with boot case)
• Long-lasting removable 4000mAh battery (Up to 16 hours working time)
• Support Bluetooth® 5 / dual-band WLAN, fast roaming / 4G LTE
• Support MDM Software Solutions and utilities such as AirWatch, SOTI, Ivanti Wavelink, and MoboLink.



EA630 Rugged Smartphone


Powered by Android 10 OS with GMS & AER Certified
• Advanced 64-bit Octa-core CPU (1.8 GHz) with 3 GB RAM / 32 GB Flash
•Google Certification: Android Compatibility Test Suite (CTS ) / Google Mobile Service(GMS)/ Android Enterprise Recommended (AER)
High Performance 2D Scanner

The EA630 is built-in a megapixel 2D scanning engine (Honeywell N3603) featuring a laser aimer that enables the reading of high-resolution codes (down to 3 mils on Code 39 1D barcode) and it is available to read EAN 100% at 541 mm distance (typical read range). Moreover, it enhances the visibility to capture most 1D / 2D barcodes even in low light or bright light environments.

Megapixel
Barcode Scanner

Laser Aimer

Visible

High Screen to Body Ratios

The EA630 rugged smartphone has a 6-inch 18:9 display as offering 80% screen to body ratio. It also provides the 450nits brightness for easy viewing in outdoor environment.

6"
Display

18:9

Ratio

80

%

Screen to body ratio

450

nits

Brightness

Gorilla® Glass

6

Touch Display

Specially Designed for Portability

The EA630 is combined with a compact and durable design that makes it an ideal tool to increase higher efficiency for applications in the retail, hospitality, and light-duty field service.

13.9mm
Slim design

Long-Lasting Battery Life

The EA630's powerful 4000mAh* battery is designed to have up to 16 hours operating time, giving you the flexibility to work through the day.

Up to16 hours


Operating Time

4000

mAh


Battery

Durable Design

It enhances the industrial durable protection with features including IP65 dustproof, waterproof and 1.2 meters resistant to fall protection. (1.5 meters with boot case)

IP65
Certification

1.2 m

Drop Protection

1.5 m

Drop Protection
(With Boot case)

All-In-One Functionality

The EA630 has an integrated 1D/2D scanning capability, as well as an integrated HF/NFC RFID reader/writer, GPS, and a high-resolution 16MP camera in a compact device. Featuring fastest data speeds with Bluetooth® 5, WLAN dual bands with fast roaming and 4G connectivity, the EA630 is an excellent mobility device and improves productivity.

1D/2D
Barcode Scanning

16

MP

Rear Camera

4G LTE

WLAN

Dual Bands

Bluetooth® 5

NFC


RFID reader / Writer

 

Ergonomic Gun Grip Design

 

It allows users to add values to your device with the unique UHF RFID gun grip or 2D long-range gun grip (optional). Just simply attaches it and it delivers a convenient way to support standard barcode scanning, RFID scanning or 2D long-range scanning in inventory tracking and taking solutions.
 

-------   Unique Gun Grips for Optional Choice      -------
 

Standard


Easy to hold

2D LR

- 25 m distance

RFID


- 6 m distance
- 750 tags / second

 

    

Optical Character Recognition (OCR)

EA630 provides Optical Character Recognition (OCR) technology in Unitech USS software to streamline your tedious typing process and minimize the typing mistakes when entering the numbers. Our OCR technology allows users to easily convert numbers or characters to digital formats on cardboards, paperwork, electronic chips, and any other readable surface.

Airline

Manufacturing

Logistics

✔The Airline Ground Services|Read ID numbers from passports

✔Manufacturing|Read vehicle registration numbers and electronic chips

✔ Logistics&Retail|Read lot numbers printed on the package

SmartPA: Better Audio Output

SmartPA(Power Amplifier) takes full advantage of the relatively smaller speaker to enhance better sound quality with maximum volume. Under distracted scenarios or noisy environments, outdoor workers access messages through a clearer, more natural, and high-quality audio experience while speaking on the mobile computer.The built-in SmartPA solution detects the current and voltage in speaker mode and minimizes circuit/ temperature damage, providing seamless communication between coworkers to achieve productivity.




Power Amplifier

Better Audio Output

Built-in Algorithm

Lessen Circuit / Temperature Damage

Operation System

OS

Android 10

GMS certified

GMS certified

Android Enterprise

AER certified (Guaranteed security updates to June., 2024)

CPU

1.8GHz, Qualcomm® Snapdragon™ 636 Octa-core Processor, 64bits

Memory

3 GB RAM / 32 GB Flash

Languages support

English, Simplified Chinese, Traditional Chinese, Japanese,
Spanish, German, French, Italian, Portuguese, Korean and
multiple languages

Others

Input Chinese/ English
Supports handwriting and soft keyboard

Display

Screen Size

6", 18:9 Full-HD ( 2160 x 1080 ) color screen (450nits)

Touch Panel

Gorilla® 6 Glass with 5-point Capacitive Touch Panel, compatible with gloves and supports wet resistance

Buttons / Keypad

Buttons / Keypad

5 keys- Programmable function button; dual dedicated scan buttons; volume up/down buttons; on/off button

Camera

Camera

16 MP Rear and Flash Light

Indicator Type

Type

LED, Speaker, Vibrator

Symbologies

1D Barcodes

1D : UPC/EAN/JAN, GS1 DataBar, Code 39, Code
128, Code 32, Code 93, Codabar/NW7, Interleaved 2
of 5, Matrix 2 of 5, MSI, Trioptic,

2D Barcodes

2D : PDF417, MicroPDF417, GS1 Composite ,
Code11, Aztec Code, Data Matrix, QR Code, Micro
QR Code, MaxiCode, Han Xin Code, DOT Code

Postal : Intelligent Mail Barcode, Postal-4i, Australian
Post, Japanese Post, Netherlands (KIX) Post,
Postnet, Planet Code

OCR : OCR-A, OCR-B, E13B (MICR)

RFID

UHF RFID

UHF gun grip (see RG630)

HF RFID

Support HF/NFC
Frequency 13.56Mhz
Support: ISO14443A/B, ISO15693 standard

I/O Interfaces

USB

USB 3.1 (type-C) support USB OTG
Support Display Port Mode
Ethernet/USB-Host via cradle

OTG

Yes, over USB Type-C

POGO PIN

PogoPin backside: Support Gun-grip, UHF reader
PogoPin bottom: Charging via cradle



SIM Slot

Dual nano SIM Slot

Expansion Slot

MicroSD, up to 256 GB

Audio

One speaker with Smart PA (95±3dB @ 10cm), One receiver ,
Dual noise-cancelling microphones

Power Source

Main battery

3.85V, 4000mAH Li-polymer battery

Communication

Bluetooth®

Bluetooth® 5

WLAN

Wireless LAN 802.11a/b/g/n/ac, 2.4GHz and 5GHz
Support 802.11d/e/h/i/k/r/v, fast roaming
Compliant with WEP, WPA and IEEE 802.11i WPA2

WWAN

GSM: 850,900,1800,1900 MHz
WCDMA: Band 1, Band 2, Band 5, Band 8
LTE:FDD-LTE (B1/B2/B3/B4/B5/B7/B8/B
12/B17/B19/B20/B28)
TDD-LTE (B38/B39/B40/B41)
Dual nano SIM Slot

GPS

AGPS, GPS, GLONASS, Beidou, Galileo, QZSS, SBAS

Sensors

Gyroscope, Light sensor, e-Compress, Proximity sensor,
Accelerometer sensor

Software

MDM Software

SOTI, AirWatch, Ivanti Wavelink, and MoboLink

Enclosure

Dimensions ( W x H x D )

157mm x 76.4mm x 13.9mm

Weight

230g (with battery)

Durability

Drop Specification

1.2m, 1.5m with boot case
MIL-STD 810G

Sealing

IP65

Tumble test

600 tumbles @ 0.5 m

Environmental

Operating temperature

-10°C to 50°C

Storage temperature

- 30°C to 70°C (without battery)

Charging temperature

0°C to 45°C

Relative Humidity

10% ~ 90% (Non-Condensing)

Accessories

Accessories

■ USB 3.0 type-C cable(Support Quick Charge) (PN#1550-905896G)
■ Quick charge adaptor via USB type-C cable (PN#1010-900054G US plug/ #1010-900055G EU plug)
■ hand strap (PN#5400-900041G)
■ Boot case (PN# 3210-900023G)
■ 9H glass screen protector (PN#401546G)
■ Battery 3.85V 4000mAh (PN#1400-900057G)
■ Stylus (PN# 384896G)
■ Coiled strap (PN# 383642G)
■ Active car kit /vehicle cradle (PN#5000-63C0001G)
■ Standard gun grip (PN# 5500-900075G)
■ Standard gun grip for terminal with boot case (PN#5500-900076G)
■ RG630 UHF gun grip (PN# 5500-900092G (US), PN# 5500-900093G (EU))
■ RG630 UHF gun grip for terminal with boot case (PN# 5500-900094G (US), PN# 5500-900095G (EU))
■ Single Slot Charging Cradle*(PN# 5000-900072G)
■ Single Slot USB Cradle*(PN# 5000-900070G)
■ Single Slot Ethernet Cradle*(PN# 5000-900071G)
■ Adaptor with plugs for 1-slot cradle (PN#1010-900057G)
■ 4-Slot Terminal Charging Cradle*(PN#5000-900075G (PSU+US cord) , PN#5000-900076G (PSU Only))
■ 4-Slot Ethernet Cradle*(PN#5000-900077G (PSU+US cord), PN#5000-900078G (PSU Only))
■ Power supply for 4-slot Cradle (PN# 1010-900032G(US), PN#1010-900031G(EU))
■3-Pin Power Cord (UK) PN#1550-602689G
■3-Pin Power Cord(EU)PN#1550-602333G
■3-Pin Power Cord(US)PN#1010-601551G
■ RP902 Bluetooth UHF RFID Pocket Reader (PN#RP902-33E8S0G (EU), PN#RP902-43A8S0G (US), PN#RP902-43F8S0G (JP))
* Fit the EA630 with and without the boot on

What comes in the box

The standard package contents

■ EA630 Terminal
■ USB 3.0 Cable (Type C)
■ Adaptor (US)

The basic package contents

■ EA630 Terminal

Regulatory Approvals

Regulatory Approvals

CE, FCC, NCC, BSMI, VCCI, CCC, RCM, RoHS, CEC, BQB, N-Mark
compliance.

Technical Material

Installation Guide for EA630 boot case (P/N# 3210-900023G)

This Quick Start Guide to help users attach the gun grips to the EA630.