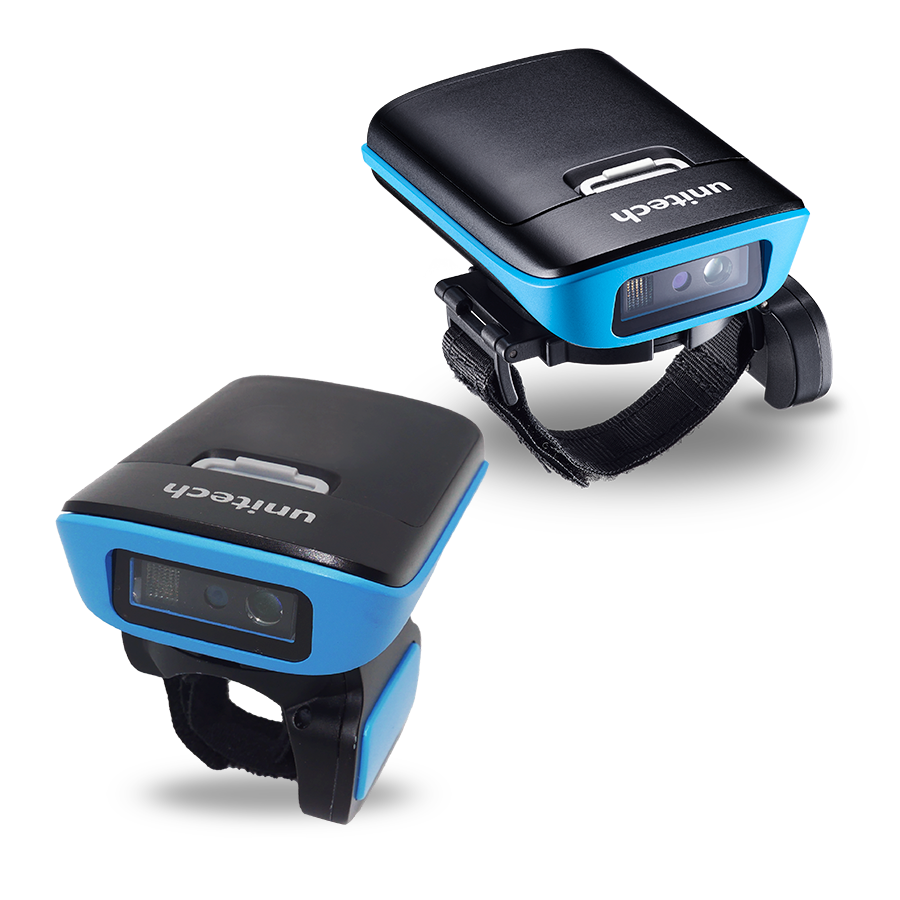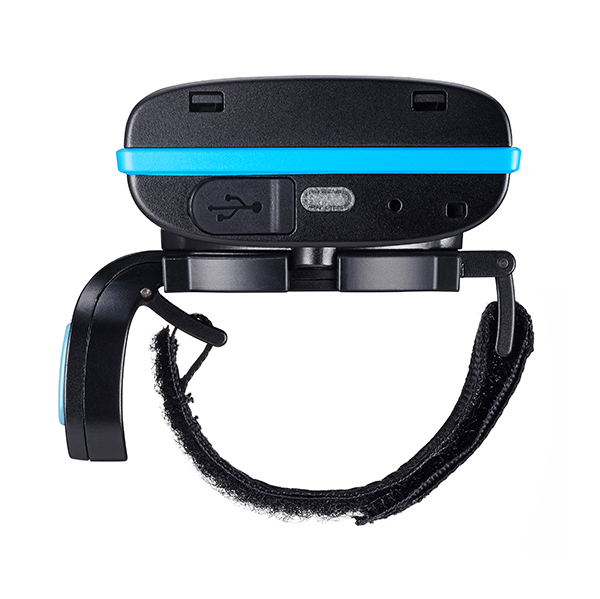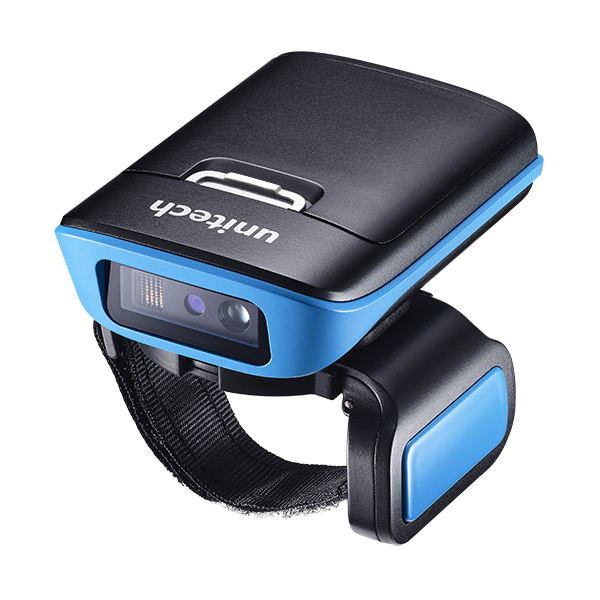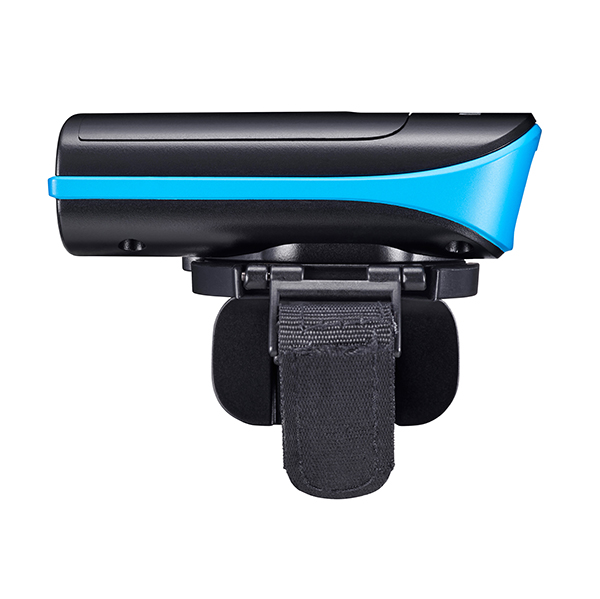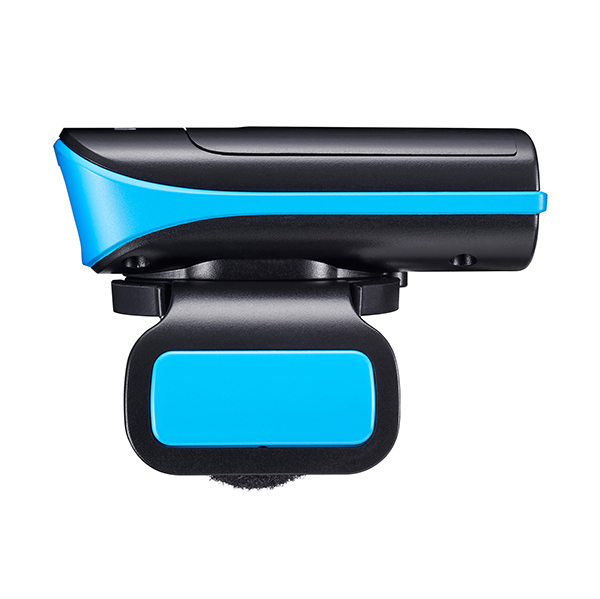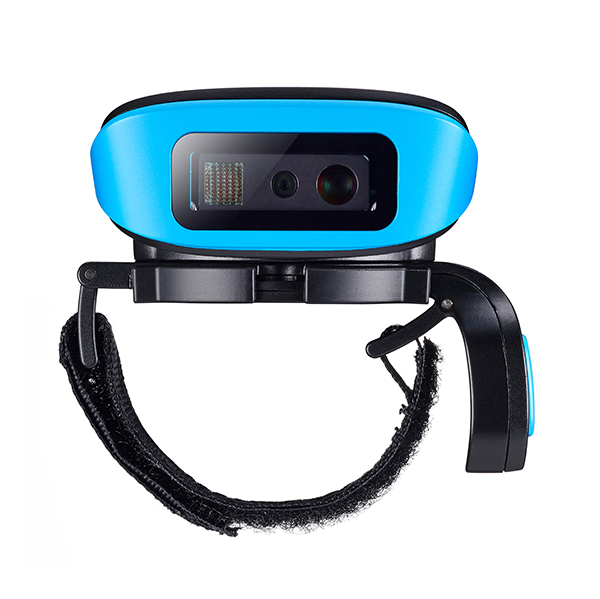 The MS652 Plus ring scanner is the newest scanner to hit Unitech's growing data collection portfolio. It features wearable design that gives you freedom of movement to perform barcode scanning tasks comfortably while keeping both hands free.
Features
• Lightweight and unique wearable ring design
• One push rotate design allows right and left hand operation switch easily
• Flexibility wireless design with 100M operation range
• Rugged and durable design with IP42 and 1.5m drops
• Bluetooth® Low Energy 4.2 / classic V2.1 Class1 and NFC technology : Easily pair to smart phones and tablets (iOS/ Android devices)
• Changeable and rechargeable battery pack
• Full Shift Battery Life: Up to 13 Hours
• Mounted on two fingers or one finger to enhance the operation stability
• Companion "Unitech Scanner Utility"Android application offering Graphical User Interfaces and APIs that help users and developers to connect, configure, and retrieve data from with the scanner effortlessly. Supports devices running Android 5.0 and above.
• Instant decoding feedback: LED, Buzzer and Vibrator indicators.
After the success of MS652 wearable 2D ring scanner in the global market, unitech electronics recently announced upgrade to MS652 Plus wearable 2D ring scanner. Delivering great customer experience to our users, the MS652 Plus barcode scanner has been upgraded the Bluetooth module that it supports both Bluetooth® classic V2.1 Class1 and Bluetooth® Low Energy 4.2. It enables improved data transmission rates and efficient power consumption (Bluetooth® Low Energy 4.2), as well as the Bluetooth® classic V2.1 SPP protocol allows the duplex communication for devices. Also the SPP protocol enhanced the pairing experience for devices. The MS652 Plus, featuring wearable design that gives users freedom of movement to perform barcode scanning tasks comfortably while keeping both hands free. The MS652Plus is designed to streamline the workflow for a wide range of applications such as retail, logistics, field service and hospitality.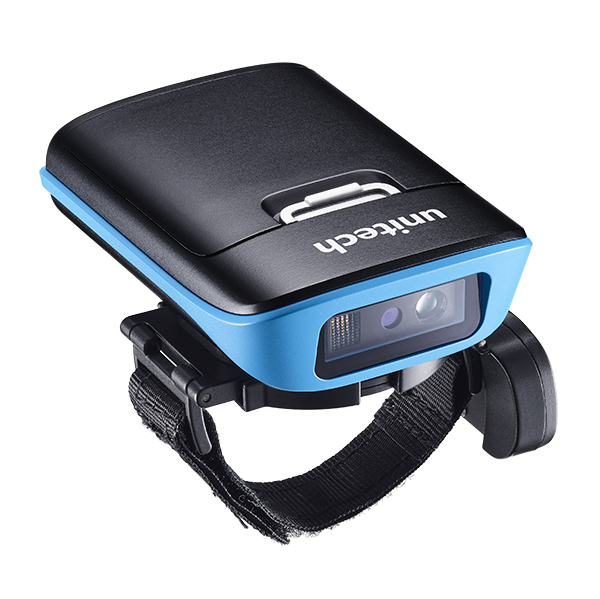 Ergonomic design for mobile operators
The MS652 Plus wearable 2D ring scanner enables its operator to move products, packages, materials and proceed with their barcode reading tasks more efficiently, safely and comfortably. Whether you prefer left or right-handed operation, users can instantly switch between right and left hand operation with the special one push rotate design. It improves productivity in your operations with the wearable technology.
Featuring a superior scan engine, MS652 Plus is available to scan most 1D, 2D and PDF417 barcodes printed on paper labels or displayed on the screen of a mobile phone. The Bluetooth® Low Energy 4.2 / classic V2.1 Class1 and NFC technology delivers the most efficient way to pair with smart phone and tablets (including iOS or android system) with just a touch. Moreover, the wireless technology keeps the scanner connected up to 100 m (300 ft) from the computer, increasing productivity by allowing workers to move to the task. The MS652Plus can be utilized with an auto mode that ensures no data is lost while it is out of range of the wireless signal, also upload the data to the back-end system automatically when it gets back in range, allowing users to complete their tasks without interruption.
TAA Compliant Barcode Scanners

Optical & Performance
Sensor

CMOS sensor with 1280 x 960 pixels, rolling shutter

Aiming Element

610nm, Green LED

Ambient Light

Max 107, 639 lux (direct sunlight)

Skew Angle

± 60°

Pitch Angle Sensor

± 60°

Printing Contrast Scale

20% Minimum

Depth of Field

(DOF PCS=80%)
SYMBOLOGY / X-DIM TYPICAL RANGE* Near │ Far
5 mil Code 39 │ 2.4 in / 6.1 cm │ 9.5 in / 24.1 cm
5 mil Code 128 │ 2.8 in / 7.1 cm │ 9.0 in / 22.9 cm
6.67 mil PDF417 │ 2.4 in / 6.1 cm │ 8.0 in / 20.3 cm
10 mil Data Matrix │ 2.9 in / 7.4 cm │ 8.5 in / 21.6 cm
100% UPC │ 1.8 in / 4.6 cm │ 19.5 in / 49.5 cm
15 mil QR │ 1.2 in / 3.0 cm │ 11.5 in / 29.2 cm
20 mil QR Code │ 1.5 in / 3.8 cm │ 11.5 in / 29.2 cm
Communication
Radio

Bluetooth® Low Energy 4.2 / classic V2.1, Class 1

Wireless Coverage

Up to 300 Feet/100M (Open space)

Protocol

BLE HID, BT SPP & HID profiles

Host Interface supported

Micro USB
Mechanical
Dimension

50 x 71 x 21 mm

Weight

95g

Trigger Switch Life

1 million times
Functionality
Operation Mode

Trigger mode, Presentation mode, Auto mode, Batch mode
Symbologies
1D Barcodes

UPC/EAN/JAN, Code 128, Code 39, Code 93, Code 11, Interleaved 2 of 5 (ITF), Discrete 2 of 5 (DTF), Codabar
(NW - 7), MSI, Chinese 2 of 5, Matrix 2 of 5, Inverse 1D, GS1 DataBar, Composite Codes

2D Barcodes

PDF417, MicroPDF417, Code 128, Data Matrix, GS1 Data Matrix, Data Matrix Inverse, Decode Data Matrix,
Maxicode 294, QR Code 293, GS1 QR Code, Micro QR Code, Linked QR Code, Aztec, Aztec Inverse, Han Xin
Code, Han Xin Inverse, Grid Matrix, Grid Matrix Inverse, Grid Matrix Mirror, Macro PDF

Postal Codes

Australia Post, Australia Post Format, UK Postal, Japan Postal, Netherlands KIX Post, GS1 Composite, Korea
Post, US Postnet, US Planet, Transmit US Postal Check Digit Transmit UK Postal Check Digit, USPS
4CB/One Code/Intelligent Mail, UPU FICS Postal, Mailmark
Electrical
Operation Voltage

DC 5V ± 10%

Current Consumption

Operation mode: 160mA, Standby mode: 23mA
Power off mode 1uA

Indicator

LED, Buzzer

Battery Capacity

800mAH / 3.7V
Environmental
ESD Protection

Functional after 8K Contact and 12K Air

Mechanical Shock

1.5M onto concrete (scanner only)

Operating Temperature

-10°C to 50°C

Storage Temperature

-20°C to 60°C

Relative Humidity

95% non-condensing

IP Rating

IP42
Accessories
Items

■ WD200 3.1 inch Wearable Computer(PN# WD200-0A6FUM3G)
■ MS652 single slot cradle with USB cable (PN# 5000-900044G, Cable PN# 1550-900120G)
■ MS652 single slot cradle with universal power adapter (PN# 5000-900045G, Adaptor PN# 1010-900057G)
■ MS652 4-Slot Battery Charger (PN#5100-900018G)
■ MS652 5 slots charging cradle (US PN#5000-900047G / EU PN#5000-900048G)
■ Battery (PN#1400-900050G)
■ Micro USB cable (PN#1550-900921G)
■ Standard Finger Holder (PN#607448G)
■ Standard Finger Pad (PN# 386268G/ PN# 386286G)
■ Standard Finger Strap (PN# 386208G)
■ One Finger Holder (PN#609449G)
■ One Finger Pad (PN#386517G)
■ One Finger Strap (PN#386553G )
■ Wrist Lanyard (PN# 385892G)
■ Power Adaptor (PN#1010-900058G)
■ Power Adaptor with universal plugs (PN#1010- 900067G)

Regulatory Approvals
Regulatory Approvals

CE, FCC, BSMI, VCCI, TELEC, NCC, TAA Compliant
What comes in the box
The standard package contents

MS652 Plus Wearable 2D Ring Scanner
Battery
Micro USB Cable
Finger Pad

Warranty
Hardware

1 year

Statement

This product is warranted against defects in workmanship and materials for a period of one year from the date of shipment. Accessories are warranted for three months to one year. Our different regions have varying warranty terms, and offer extended and comprehensive warranties, so please contact your local representative for more information.