RP902 MFi
Bluetooth UHF RFID Pocket Reader
MFi certified |Support iOS utility and SDK|27dBm Power with 2M read range

Following MFi (Made for iPhone/iPad) certified, the RP902 MFi is fully supported by the iOS utility and SDK. RP902 MFi is a compact, lightweight, and durable UHF RFID reader, allowing you to capture and process data from multiple tags simultaneously, significantly boosting your scanning efficiency. With its enhanced performance, it maximizes your scanning efficiency and facilitates your operations at every task, including inventory check, cycle counting, asset management, and more!
Pocket Size

UHF RFID

1.2 m

Bluetooth

Retail

Hospitality

Healthcare

MFi Program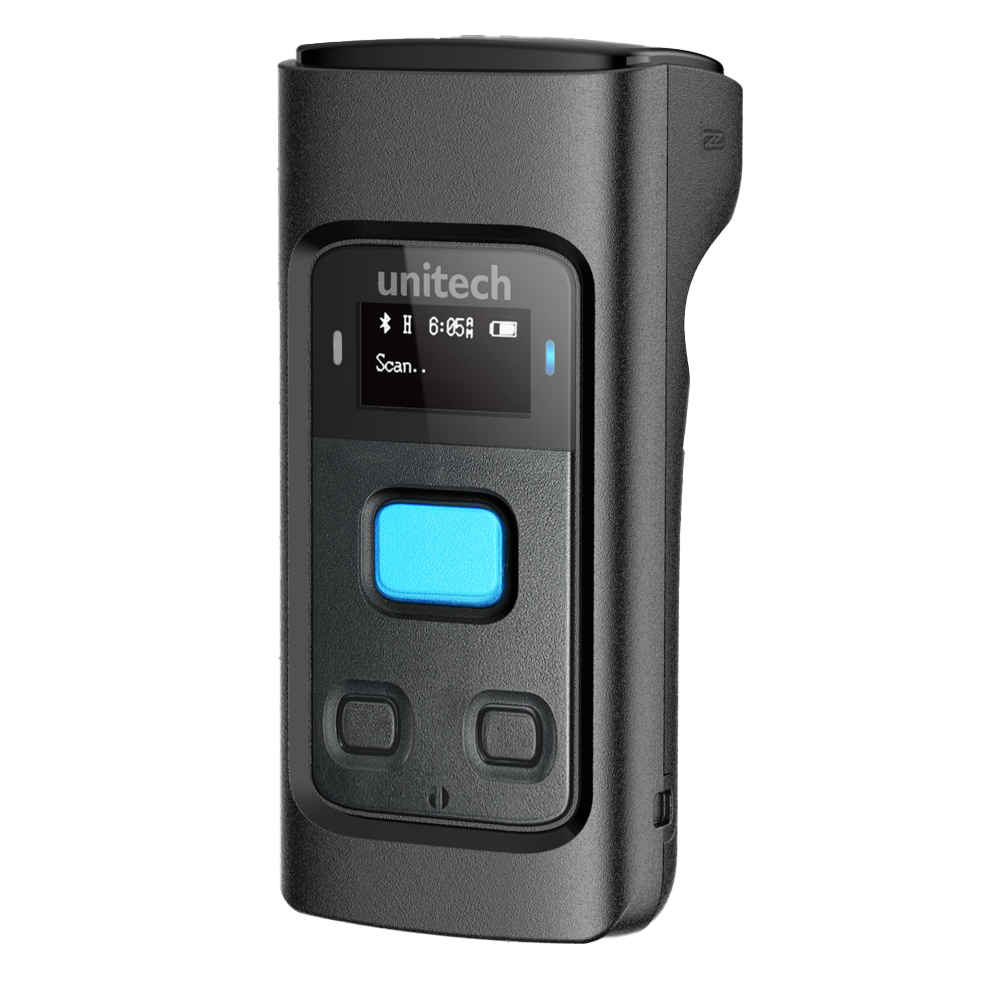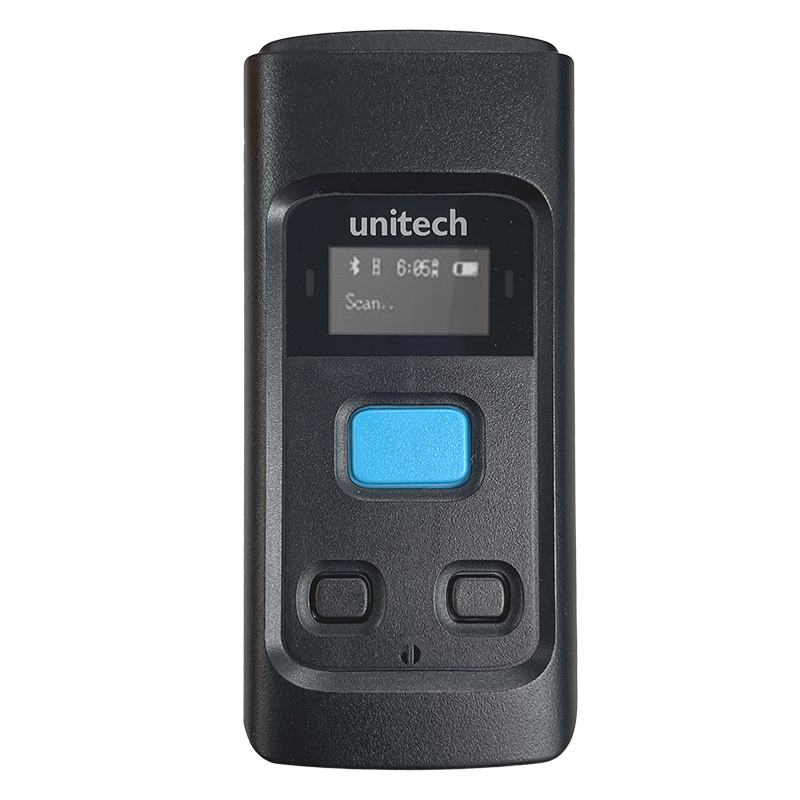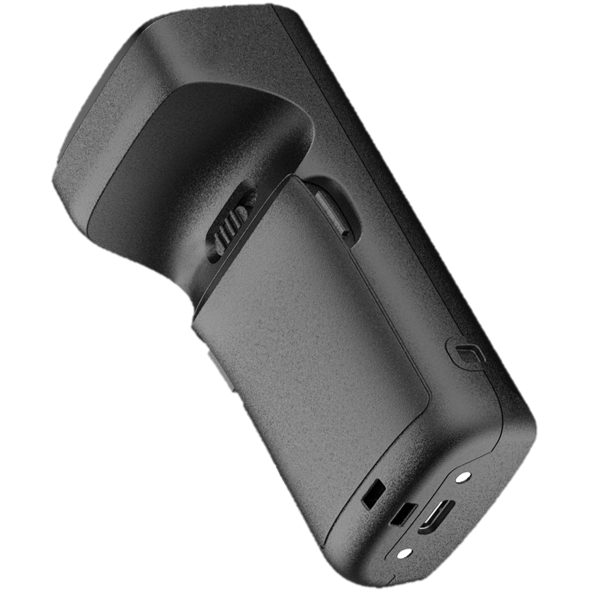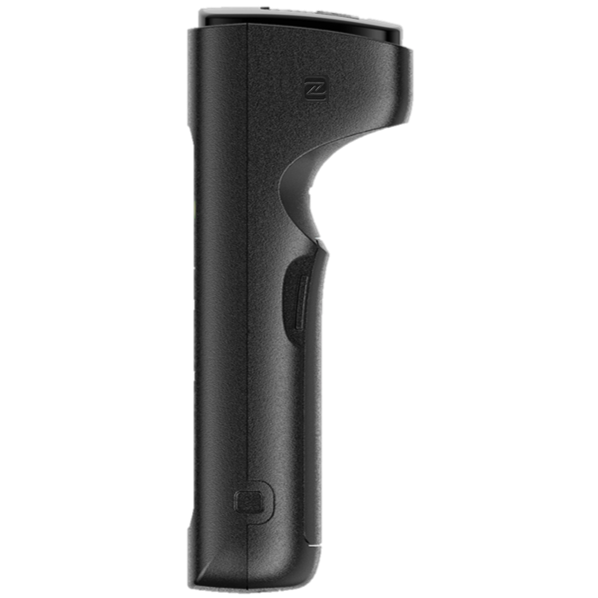 Via Bluetooth® 5.0, the portable reader is easily connected to your iOS mobile device at hand, satisfying your customer's needs right away! The 75,000 scans with one single battery charge further empower in-store workers to a consistent inventory track over a long period. Combined with a changeable battery that can be fully charged in 2 hours, RP902 MFi creates a seamless operation time in the application of the in-store retail, hospitality, healthcare, and pharmaceutical industries.
Features
• MFi certified : Support iOS utility and SDK
• Lightweight and portable RFID reader in pocket size
• Multiple reads function increases the efficiency of data capture
• Support general RFID commands in TagAccess including Inventory, Read & Write, Find Tag, Lock Tag, and Kill Tag.
• Perform 75,000 scans over 12 hours of operation time
• Fully-charged just within 2 hours with changeable Lithium battery
• Achieve 2-meter-long read range with strong sensoring signals
• Enterprise durability: 1.2M drop protection and IP65 sealing for ingress protection
• Bright and easy-to-read in 0.96" display screen
• Fast and easy pairing with iOS mobile devices via Bluetooth® 5.0
※ Know more about Android, Windows, iOS (BLE) → RP902
MFi Certified RFID Solutions
Following MFi (Made for iPhone/iPad) certified, Unitech RP902 MFi portable RFID reader is supported by the iOS utility and SDK. The RP902 MFi is a compact and durable UHF RFID reader that maximizes your compatibility and enhances scanning efficiency. It facilitates your operations at every task, including inventory check, cycle counting, asset management, and more! 

 

 

MFi


Certified

iOS Utility 


Support

iOS SDK


Support
 
Comparison between MFi Certified and iOS Compatible

MFi Certified

iOS Compatible

Apple Official Testing (*1)

YES

X

Authorization Manufacturers

YES
X

Support iAP2 Protocol (*2)

YES

X

Safety Level

Higher
Normal
*1: Compliance with Apple quality and safety standards, enhanced compatibility with iOS devices, and electrical characteristics testing via ATS(Accessory Test System).
*2: Data transmission and control between iOS devices and third-party accessories, which ensure compatibility and bidirectional communication, are available exclusively to third-party devices that have obtained MFi certification for iAP2 protocol establishment.
MFi Certification Brings Powerful Benefits
Compared to devices that only support iOS, MFi certification undergoes rigorous Apple scrutiny, ensuring product safety and peak performance by preventing issues such as data transfer failures, slow charging, communication interruptions, battery problems, and even the rare occurrence of battery explosions. These certified products offer superior compatibility with Apple devices, unwavering quality, and secure two-way communication. For example, an MFi-certified reader adheres to the iAP2 protocol, enabling efficient data transmission and seamless two-way communication with iOS devices. Users can also easily adjust reader settings directly from their iOS devices, making MFi-certified products a user-friendly and dependable choice for seamless integration and top-tier performance within the Apple ecosystem.
Lightweight Reader in Durable Design
Well-fitting in your shirt pocket, the RP902 MFi RFID reader has high mobility to solve your customer's inquiry around the store environment. Coming with a sturdy design, the IP65 sealing for dust and water protection and the 1.2-meter drop to concrete provides you a durable design you can trust with.

106 g


Delicate & Light

IP65


Sealing

1.2 m


Drop Protection
Optimized Capture for Multiple RFID Tags
Our RP902 MFi optimizes the RFID capture performance along with more tag reads per second and a longer read range. Workers achieve better productivity with the read of 75,000 tags over 12 hours. The 2-meter-long read range and strong 27dBm signal on RP902 make stock picking, shipping, and delivery more precise, quickly, and accurately- creating a better customer experience.

75,000 Tags
over 12 hours

2 Meter


Read Range

27dBm


Adjustable RF Power
Boost UHF RFID Read Performance

Major RFID tags like EPC Global Class 1 Gen 2 and ISO 18000-6C compliant are supported to be read within the global frequency range between 865MHz and 928MHz (US/EU/JP/TW/CN). Integrated with a variety of software platforms, the RP902 MFilets retail staff check scanning results on the 0.96" display screen and then transmit the data to any devices to enhance asset management.

0.96" Display Screen
Flexible Pairing with Mobile Devices

Bluetooth® 5.0 and USB cable support the snap-and-go pairing system on iOS mobile devices. Migrating to a new and versatile platform allows different associates to check the information at any time and any place! The smooth and immediate link to the RP902 MFi brings in-store workers the comfort and ease to get ready with the next level of scanning.

Bluetooth 5.0

Streamline Your RFID Operations with RP902 MFi and TagAccess Software

RP902 MFi is a powerful RFID reader that supports TagAccess software, providing an integrated solution for reading and writing RFID tags. With TagAccess, users can manually pair the device via Bluetooth. The software offers multiple functions, including Inventory, Read & Write, Find Tag, Lock Tag, and Kill Tag, empowering users to examine, modify, locate, lock, and even deactivate tags. Moreover, the RP902 MFi offers iOS software development kits (SDKs) that allow customers to customize their own RFID applications and seamlessly integrate them into their workflows, providing a highly personalized and efficient RFID experience.

Seamless TagAccess Integration for Enhanced Global Trade Item Number (GTIN) Management

The integration of RP902 MFi with TagAccess software for GTIN management provides a robust solution for inventory tracking and product verification. This makes it an indispensable tool for businesses aiming for efficiency and accuracy in their operations. It is applicable across various sectors, including manufacturing, supply chain, logistics, and retail. Through this feature, product identification becomes streamlined and more effective.

Inventory Management

Utilizing the GTIN Inventory feature, the RP902 MFi harnesses its efficient scanning capabilities to swiftly tally the total quantity of products and their variants within a specific area. Its efficiency is particularly evident in scenarios like retail stock checks and warehouse inventory management, where it ensures accurate stock levels and minimizes discrepancies.

Scan Matching with Enhanced Precision

TagAccess software equips iOS devices with the capability to scan barcodes by its camera. Additionally, through the RP902 MFi, it reads RFID tags. This functionality enables operators to efficiently read GTIN from barcodes and extract GTIN from Serialized Global Trade Item Numbers (SGTINs) on RFID tags attached to items. This process ensures product authenticity and consistency by confirming the matching of GTINs across different identification methods. In logistics, it aids in ensuring that the correct items are shipped and received, enhancing accuracy and reliability in inventory management.

*The feature will be available soon.

Operation System

Languages support

English

Indicator

Type

Charging LED * 1
Communication LED * 1
Vibration
Audible Tone

RFID

UHF

EPCglobal Class1 Gen2, ISO/IEC 18000-6C
865MHz ~ 928MHz (US/EU/JP/TW/CN)

UHF RFID Performance / Interface

Reading Distance

2 Meters

Antenna Ports

UHF Linearly Polarized Antenn

RF Power output

27 dBm (Adjustable)

Communication

Bluetooth®

Bluetooth® 5.0 ( iAP2 (MFi))

Enclosure

Dimension

109 x 51 x 28 mm

Weight

106 g

Durability

Drop Specification

1.2 Meters

Sealing

IP65

Environmental

Operating temperature

-10 to 50 °C

Storage temperature

-20 to 60 °C

Electrostatic Discharge

+/-8kV air discharge
+/-4kV contact discharge

Power Source

Main battery

3.7V, 1150mAh, Lithium Battery (Changeable)

Push Button

3 Buttons: Trigger / Function / Select

Software

Software

SDKs for Android, iOS & Windows configuration APP

Regulatory Approvals

Regulatory Approvals

FCC, CE

What comes in the box

The standard package contents

■ RP902
■ USB cable
■ Battery

Accessories

Accessories

■ RP902 One-Slot Charging Cradle (PN#5000-900096G)
■ Wrist Lanyard (PN#5500-900007G)
■ Power supply (PN#1010-900067G)
■ Neck Lanyard (PN#3210-900019G)
■ RFID tags/labels

Warranty

Hardware Warranty

15 months

Statement

This product is warranted against defects in workmanship and materials for a period of fifteen months from the date of shipment. Accessories are warranted for three months to one year. Our different regions have varying warranty terms, and offer extended and comprehensive warranties, so please contact your local representative for more information.