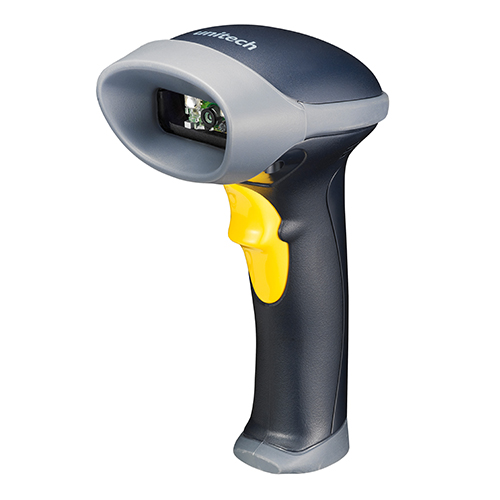 MS842
2D Area imager - Barcode Scanner
The MS842 is a 2D barcode scanner, it supports USB and RS232 interfaces for field service application.
1D Laser

2D

RS232

USB

IP42

1.8M

Logistics

Warehousing

Manufacturing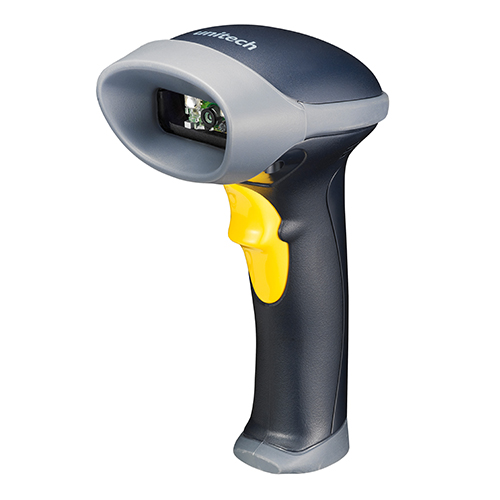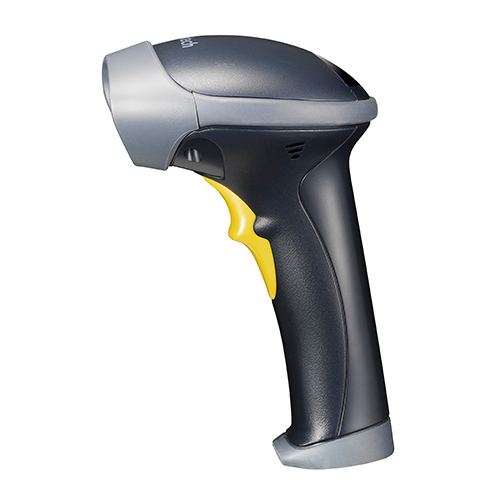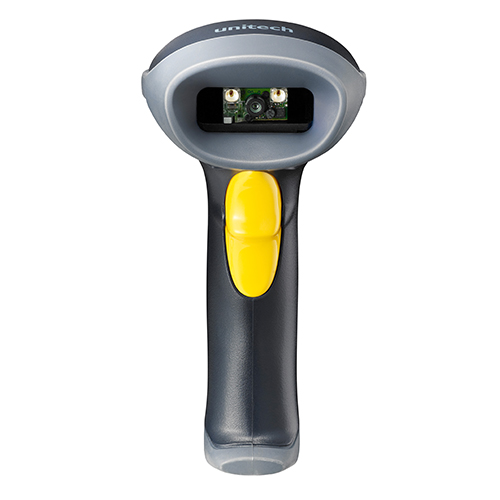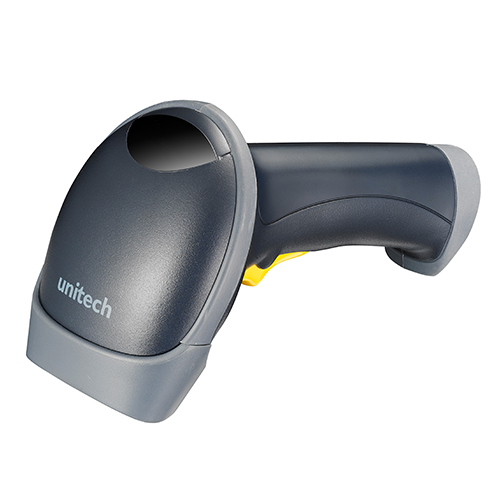 Efficiency, durability and a compact design combined in one scanner, the MS842. Supporting all common 1D and 2D barcodes, this scanner can be used in a broad variety of markets and applications. Start scanning, don't stop!
Features
‧ High performance engine & decoder
‧ Supports all 1D and 2D barcodes
‧ Long life trigger design
‧ Durable rugged scanner: IP42 and 1.8 drop spec.
‧ Lightweight: only 200 grams
‧ Supports both Zebra SSI and SNAP protocols
Efficiency at highest level
Due to the high-speed decoder and high-performance engine this MS842 2D scanner is one of the most efficient scanning solutions in its class. It can easily be used in high demanding scanning applications like ticket management or the security during events, industrial shipment management, and inventory management in pharmacies. Users can depend on this efficient scanner without hesitation, wherever it is being used. The large decode distance, wide scan angles, and buzzer ensure a high-efficiency level.Durability & low cost of ownership
Durability & low cost of ownership
The MS842 scanner features an IP42 environmental sealing against moisture and dust and a high 1.8M drop specification. Accidents happen in every business surrounding. If one of your employees drops the MS842 (on concrete), he/she can pick it up and continue scanning without any problem. No downtime, no replacement, no service needed. The long life trigger design of 10 million times guarantees continuous productivity for a long period of time.

Practical and compact
Many tasks in retail and transportation surroundings include a lot of scanning activities. By weighing only 200 grams the MS842 is very user-friendly, also over a longer period of time. The ergonomic and compact design will ease the scanning tasks additionally. Due to two operational modes: trigger mode and presentation mode, this scanner can be used in the most practical way depending on the scanning task.
Optical & Performance
Sensor

Image Sensor, 752 x 480 pixels

Aiming Element

655 nm

Illumination

Illumination : 625 nm LED

Skew / Pitch / Roll Angle

Scan Skew: ±60°
Scan Pitch: ±60°

Optical Resolution

SR: 5 mil (code 39), 6.7 mil (PDF417)
HD: 3 mil (code 39), 4 mil (PDF417)

Depth Of Field

(DOF PCS=80%)
-------------------------------------------------------
SR | Near | Far
Code 39, 5mil | 5.3cm | 19.1cm
PDF417, 6.7mil | 8.6cm | 18 cm
-------------------------------------------------------
SD | Near | Far
Code 39, 3mil | 4.1cm | 9.7cm
PDF417, 4mil | 4.6cm | 8.9cm
-------------------------------------------------------

* dependent on width of bar code
Communication
Connectivity

USB cable

Host Interface supported

USB / RS232
Mechanical
Dimension

176 x 74 x 89 mm

Weight

170g without cable

Trigger Switch Life

10 million times
Symbologies
1D Barcodes

1D: Code 39, Full ASCII Code39, Interleave 2 of 5, Standard 2 of 5, UPC A/E, Delta Code, Label Code, MSI/ Plessy, Codabar, Code 11, EAN8/13, Code 93, Code 128, EAN128, Code32,Toshiba Code, GS1 databar Code.


2D Barcodes

2D: PDF417, MicroPDF417, Datamatrix, QR Code, Micro QR Code, Aztec, RSS , Composite, TLC -39, MaxiCode. Postal: US PostNet, US Planet, UK Postal, Australian Postal, Japan Postal, Dutch Postal (KIX)
Electrical
Operation Voltage

3 VDC to 5 VDC

Current Consumption

Operating: 400mA
Standby: 160mA
Environmental
ESD Protection

Functional after 8K Contact and 15K Air

Mechanical Shock

1.8M onto concrete (scanner only)

Operating Temperature

0°C to 50°C


Storage Temperature

-30°C to 70°C

Relative Humidity

95% non-condensing

IP Rating

IP42
Accessories
Items

■ Hand-free stand (PN#5200-900004G)
■ Interface cable"