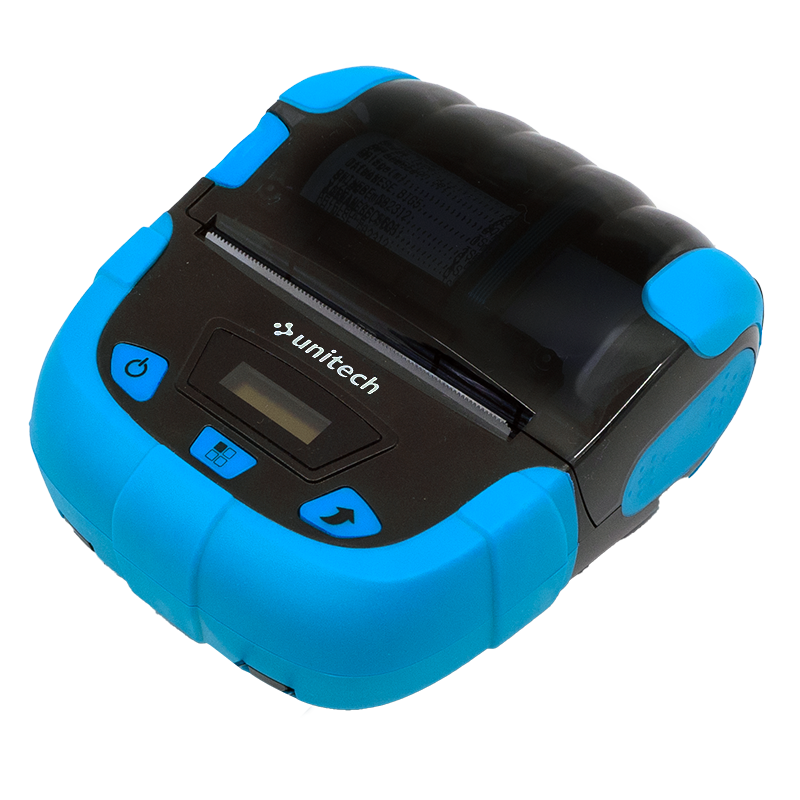 SP320 (EU version)
Bluetooth Mobile Printer
Bluetooth® 5.0 | Max. print speed 90mm/s | Economical
Android

Windows

iOS

USB

Bluetooth

Retail

Hospitality

Warehousing

Field Service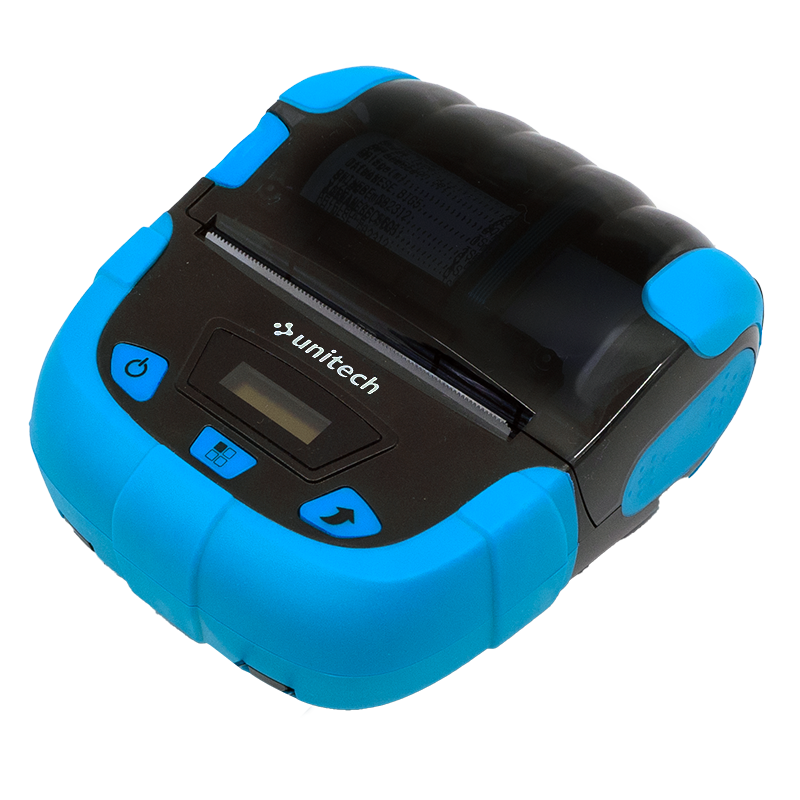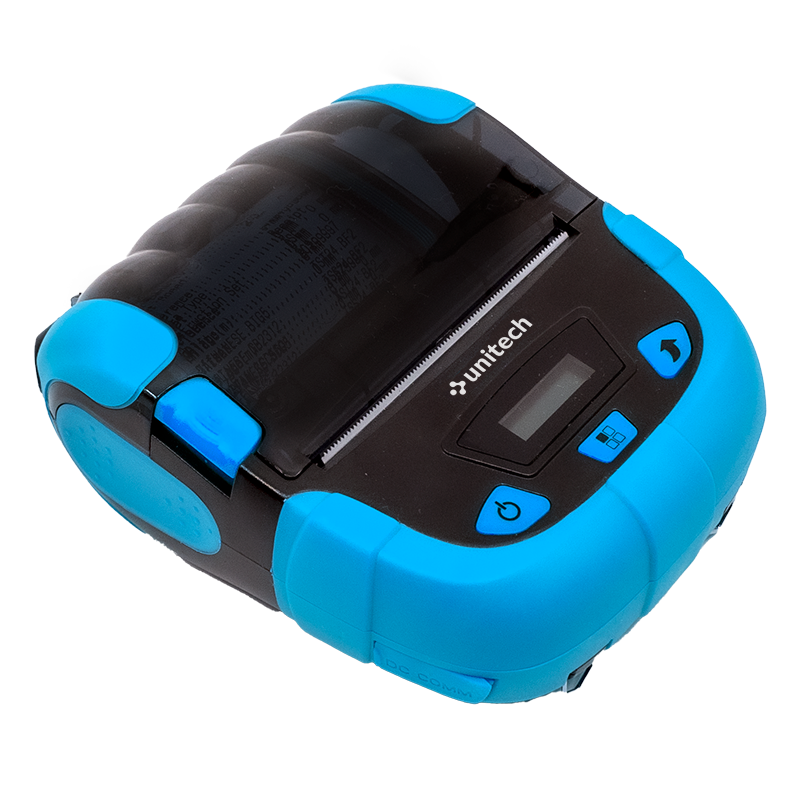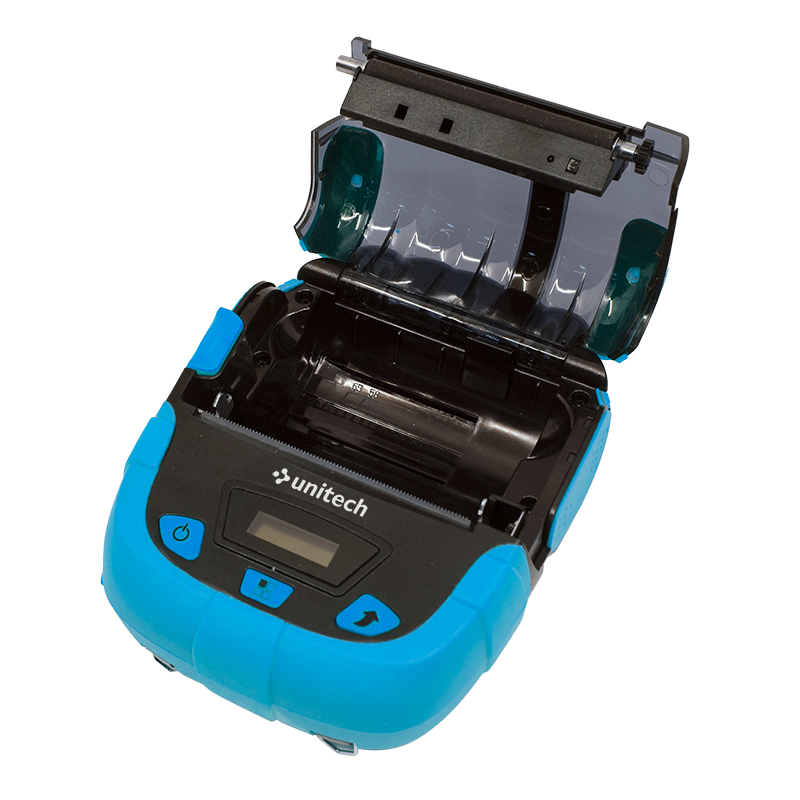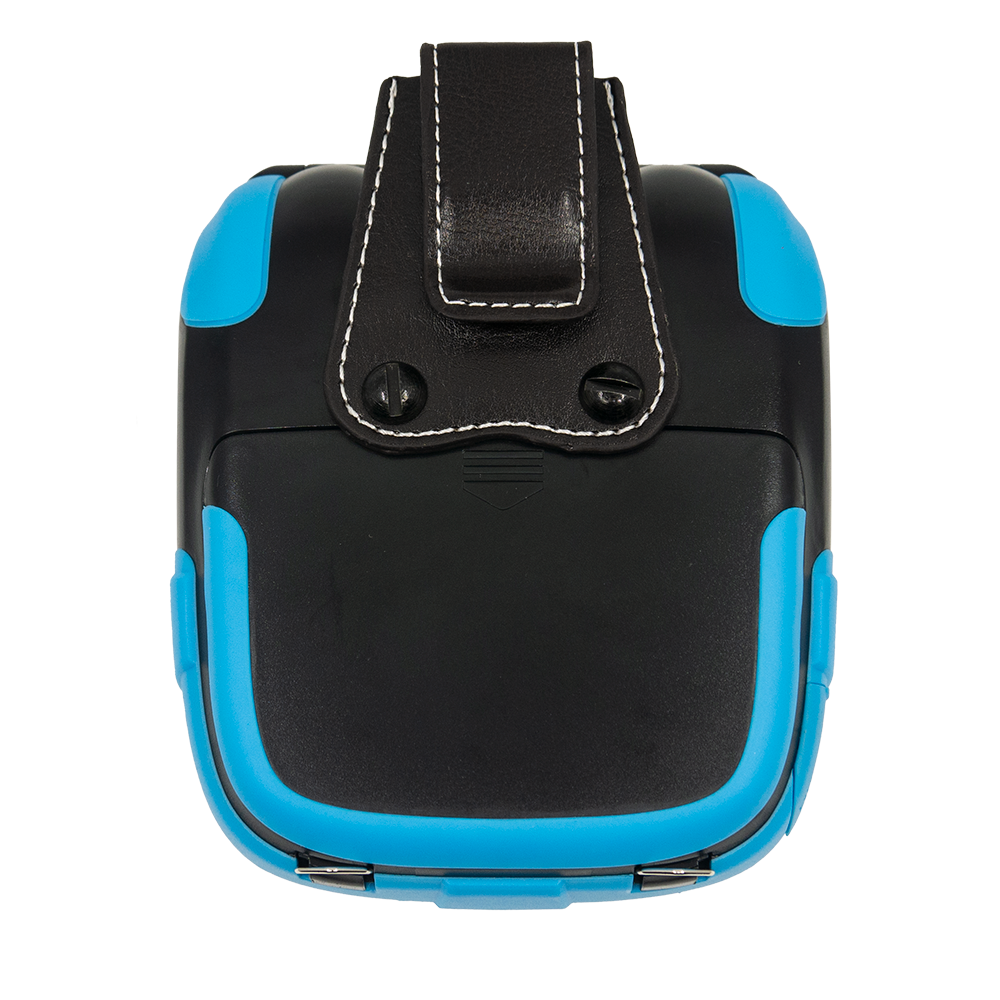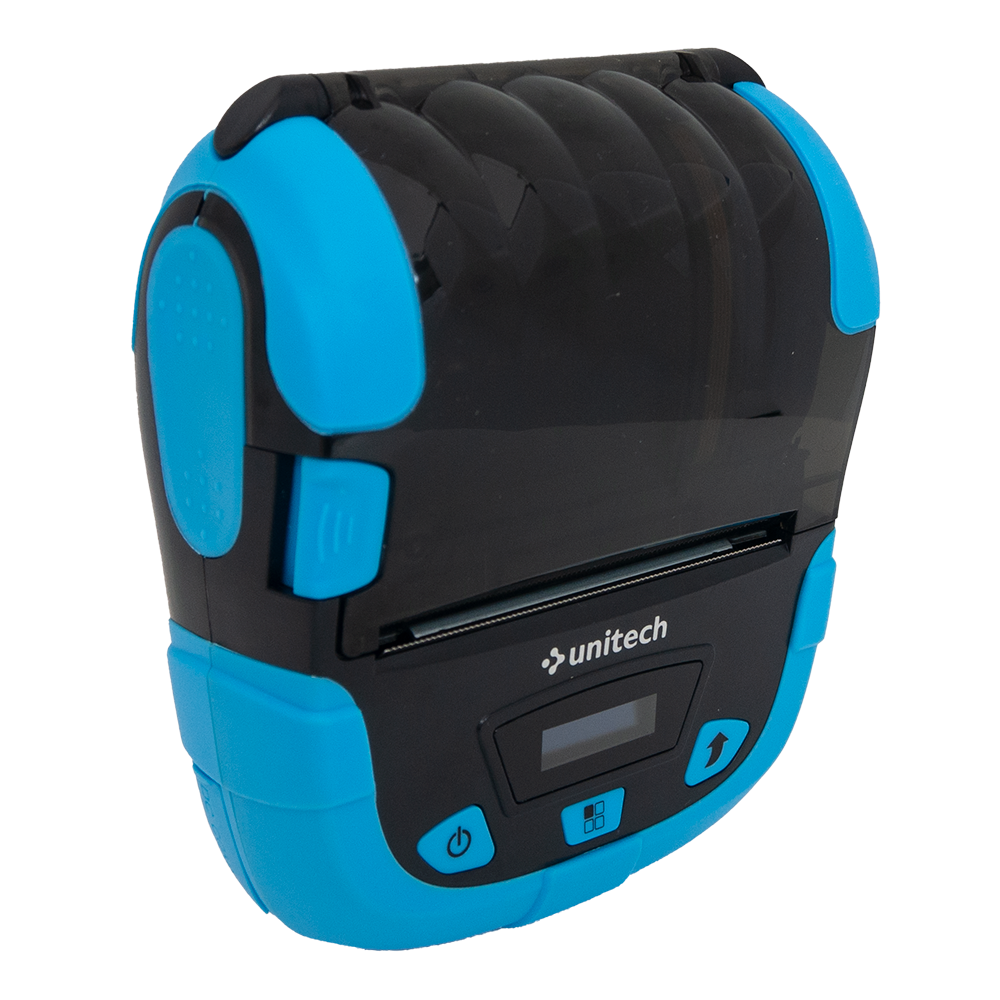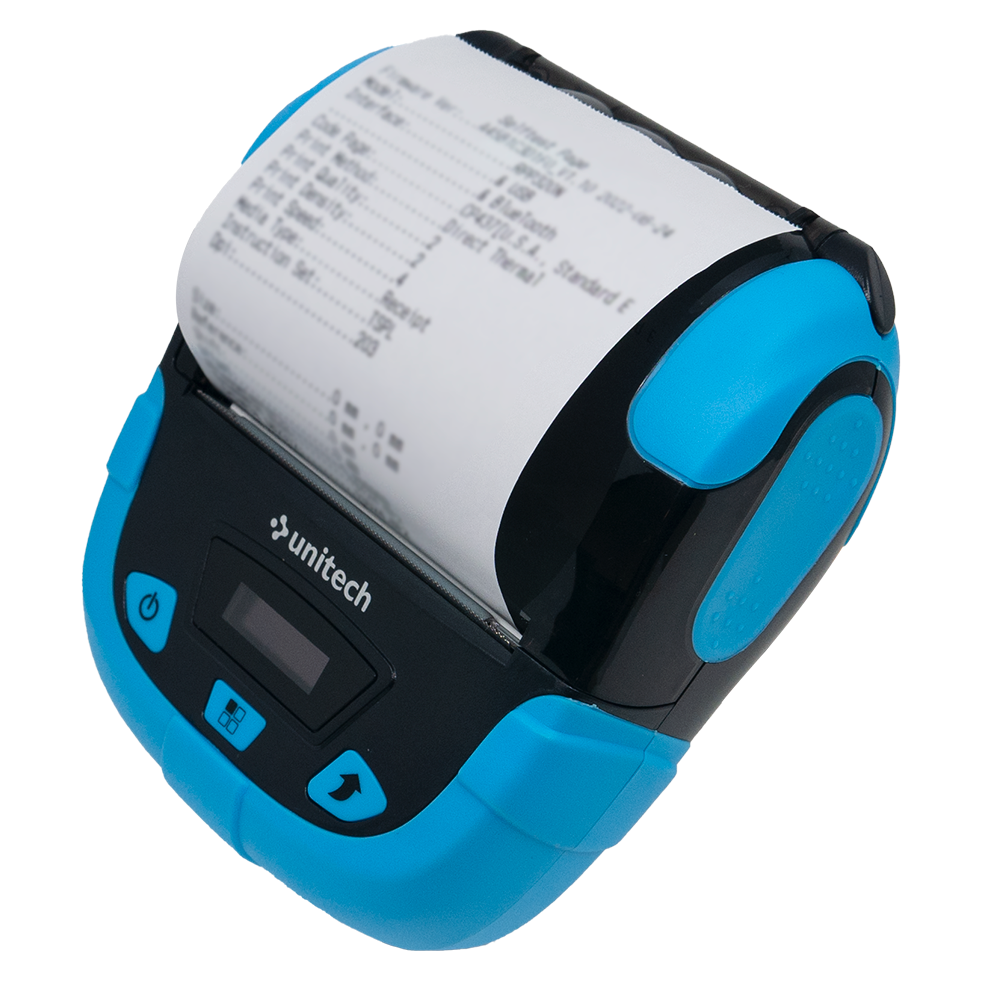 The Unitech SP320 mobile printer provides seamless integration with your existing Unitech mobile solutions, iOS, and Android devices. Advanced
printing performance at the speed of 90mm/s, allows workers to handle a great variety of receipt and label printing applications while on the go.
Features
• Print barcode labels up to 3 inches wide
• Supports label and thermal paper
• Clear quality print - supports up to 203dpi resolution
• Easy integration with Android & iOS devices
• Supports Bluetooth® 5.0 and USB (Micro USB)
• Maximum printing speed of up to 90mm/s
• High Capacity & Long Lasting 2700mAh battery
• Ready for ESC/POS CPCL languages
• Portable design with belt buckle included
Reliable Printing Performance
The SP320 is able to print barcode labels up to 3 inches wide. Featuring wired and wireless functionality, it supports Bluetooth® 5.0 and USB compatibility. Ready for ESC/POS CPCL languages, the SP320 delivers reliable printing performance with a maximum printing speed of up to 90mm/s, reducing the time of printing receipts. It improves the efficiency and productivity of the business workforce.
3 inch
Support

Bluetooth® 5.0




Communication

90

mm/s


High Printing Speed

ESC/POS CPCL




Support
Long Lasting Battery for Your Business

The long-lasting 2700mAh battery is designed to have up to 6 hours printing time, giving power to your tasks that help mobile workersincrease overall productivity.

2700 mAh




Battery

Fast Charging

Increases Operational Efficiency


The SP320 mobile printer is your reliable tool that supports printing receipts, barcode labels, and specific sign for business. It features a compact design, making it a convenient way to transact and print invoices. The SP320 is ideal to increase operational efficiency for portable applications in mobile point-of-sale, retail item marking, shelf labeling, receipt printing, inventory control, and parking violations in the retail and field service industry.

Retail
Applications

Field Service


Applications

Printer Specifications

Printer mode

Direct thermal

Max. printer width

3" / 72mm

Max. printer speed

90mm per second

Memory

8MB RAM, 4MB Flash

Resolution

203dpi (8 dots / mm)

Printer core live

150km (25% print density or the following) / Each point: 1.5 million pulses

Programming languages

ESC/POS CPCL (compatibility)

System support

Windows CE/Mobile

XP,Win7,Win8,Win10 (via USB)

Android

Supports Google standard SDK, API interface invocation

iOS

Supports iOS system & supply iOS SDK

Display and indicator

Display

OLED screen

Button

Power, Setting, Feed, Uncover Button

Label detection

Black mark, gap, successive paper

Printable content

1D barcode

Support UPC-A, UPC-E, EAN-13, EAN-8, Code39, ITF, CodeBar, Code 93, Code 128

2D barcode

Support QR CODE, PDF417, DataMatrix

Supporting fonts

English, Turkish, Arabic, and other multi-language characters, numbers, graphics, curves, pre-storage icon.

Media specifications

Media width

22mm~80mm

Max. media roll size

50mm

Media type

Thermal Labels, Thermal paper

Print code

GBK, BIG5, Unicode (UTF8)

Fonts

English, Turkish, Arabic, and other multi-language characters, numbers, graphics, curves, pre-storage icon.

Communication

USB

Micro USB

Bluetooth

Bluetooth® 5.0

Enclosure

Weight

450g

Dimension

140 mm x 117 mm x 60 mm

Power Source

Main battery

19.98Wh (2700mAh)
7.4V rechargeable Li-iON battery
Micro USB + DC jack

Environmental

Operating temperature

0°C to +40°C

Operating relative humidity

Storage 5% ~ 95% (non-condensing)
Operating 20% ~ 85% (non-condensing)

Storage temperature

-20°C to +70°C

Regulatory Approvals

Regulatory Approvals

CE, FCC, RoHs compliance

What comes in the box

The standard package contents

■ Terminal
■ Battery
■ Power charger (EU plug)
■ USB Cable - Micro USB
■ Thermal paper


Product updates and tips!

Check here for manuals and additional product information!