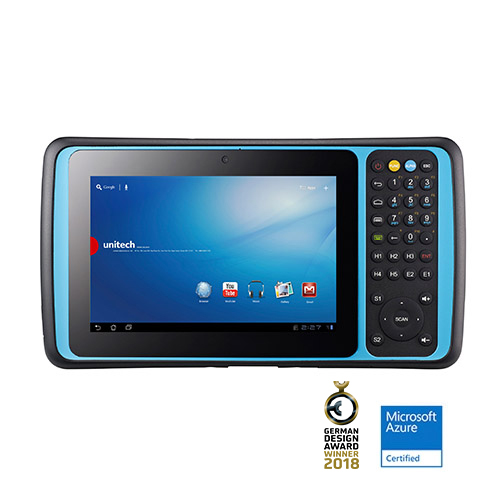 TB128
Rugged 7
Scan, swipe, or type your data into this powerful machine. The TB128 ensures accurate and efficient data collection.

• Running on the Android 6 OS for fast, efficient work processes

• 37-key physical keyboard for easy switching from touchscreen and keys

• Hot swappable battery with 5200mAh Li-Polymer battery means no downtime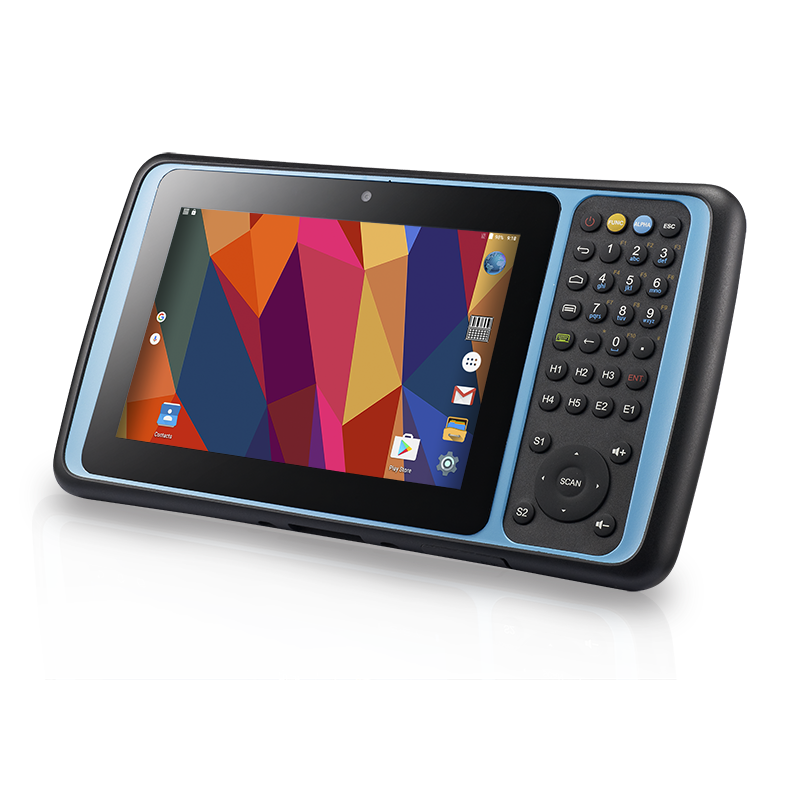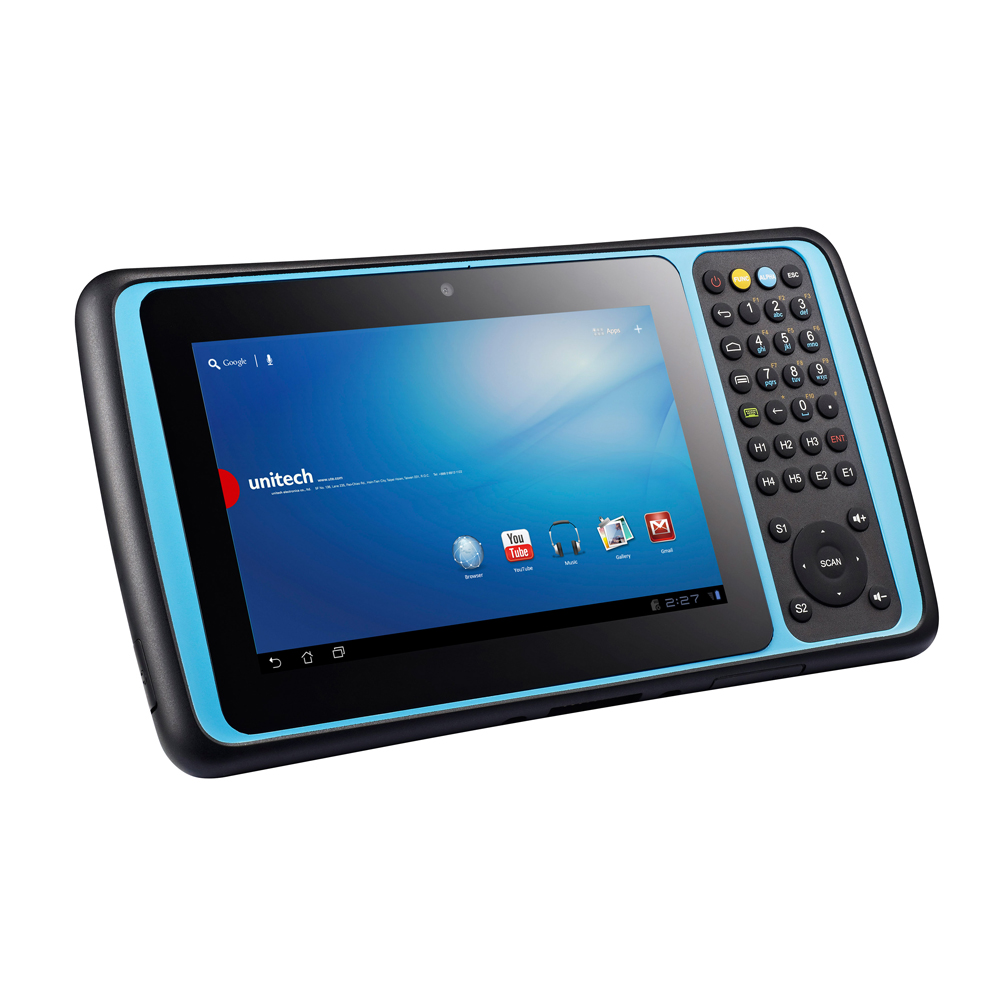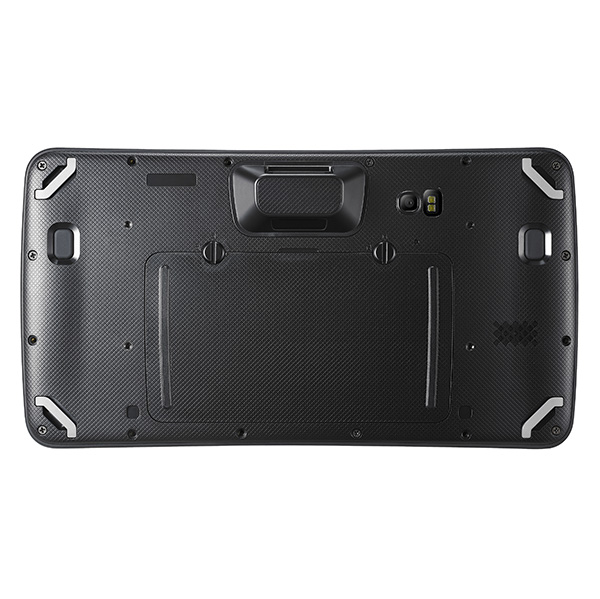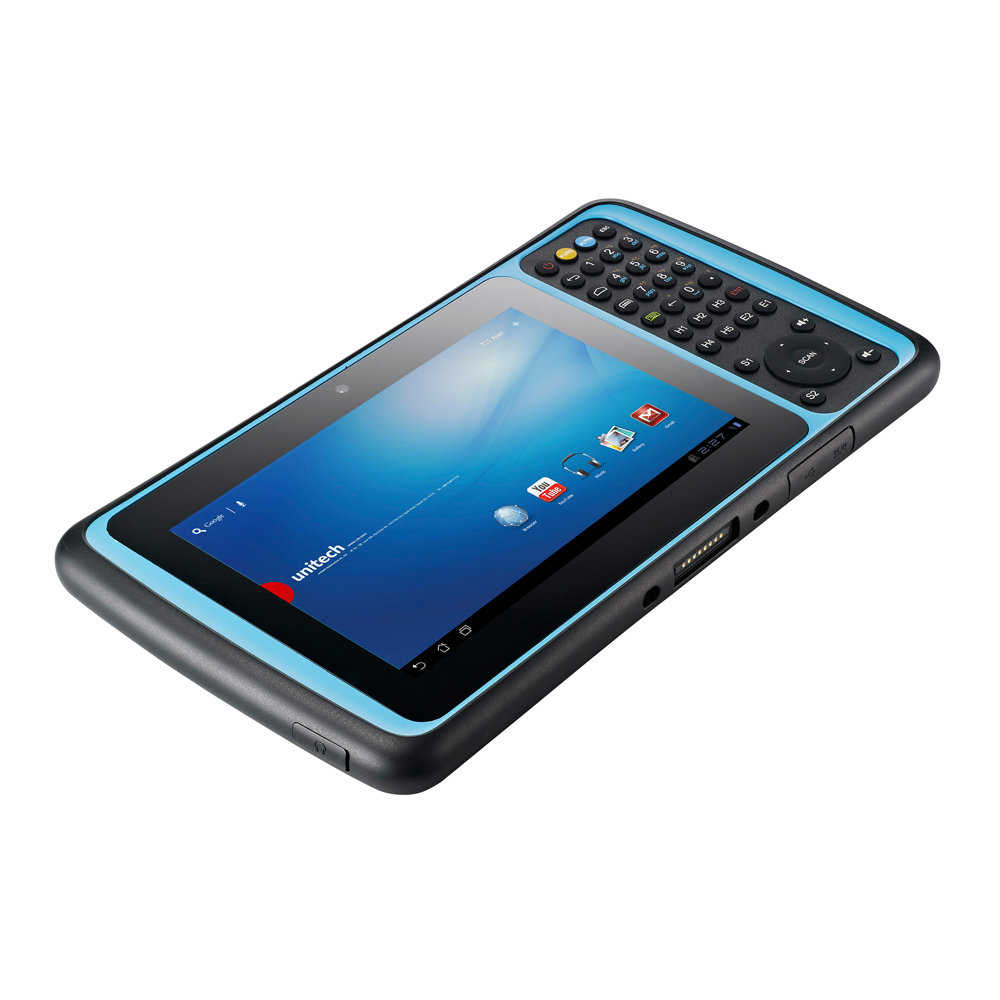 Do more with a rugged work tablet that gives you more. A 37-key keyboard and integrated 2D barcode scanner ensures accurate and efficient data collection. Whether it's scanning digital barcodes off screens on the sales floor or processing inventory checks in the warehouse, the TB128's flexibility is unmatched.
Features
• Android 6.0

• Rugged: IP65, 4-foot drop rating and MIL-STD-810G certified
• Lightweight and compact design
• Large 7-inch Gorilla Glass color multi-touch sunlight-readable display
• Physical keyboard, integrated 1D or 2D barcode scanner, optional MSR reader, and an 8 megapixel camera
• Latest 2.4GHz wireless v4.1, GPS, Wi-Fi and wireless LAN 802.11 a/b/g/n quad-mode radios
• Hot swappable Battery: 5200mAh Li-Polymer battery pack
• Warranty: 1 year
Powerful Android OS
Experience Android at its most functional. Boasting the Android 6.0 platform, the TB128 runs multiple applications quickly and efficiently. The familiar interface ensures that your team will be able to unlock its full potential with only minimal training.
Extreme Durability
Falls, spills, vibrations, extreme temperatures - the TB128 is a true indoor/outdoor workhorse. The scratch and shatter-resistant Gorilla Glass® III screen can handle falls of up to 4 feet face first which dramatically reduces the cost of repairs and replacements.
Large Vibrant Screen
The beautiful and responsive 7" touch screen connects you to key stock and price information without sacrificing space for a soft keyboard. Functional and stylish, the Gorilla Glass III screen is sturdy and scratch-resistant but also thin and responsive.
Robust RFID Scanning
Scan freely in or outside the four walls and read RFID tags faster than ever with the TB128's UHF reader. A 7-foot read range means you won't need to sift through boxes or climb ladders for data collection.
Security Patch Updates
Future proof your device and protect it from outside attacks. Every 6 months, we offer security patch updates for select Android devices. Contact a Unitech support team member for set up instructions.

Available devices for update:
EA500
EA600
PA726
PA730
TB128

Unitech Tech Support: 1 (800) 861-8648
Email: se@ute.com