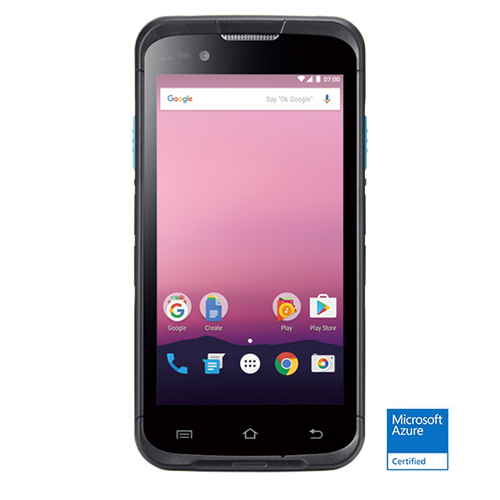 EA602
Entry Level Handheld (Android)
Acceda a la recolección de datos del siguiente nivel con una computadora móvil diseñada para optimizar su flujo de trabajo.

• ¡Todo lo que necesitas está en la caja! La EA602 incluye dispositivo, cable USB y fuente de carga

• Un potente procesador Octa-Core de 1.4GHz, lo que significa un funcionamiento más rápido de las aplicaciones y menos consumo de batería

• Una pantalla táctil HD capacitiva de 5" que funciona con guantes o manos mojadas, lo que la convierte en un verdadero dispositivo para todo clima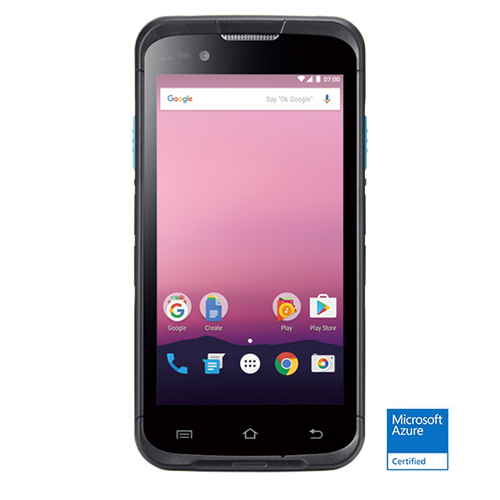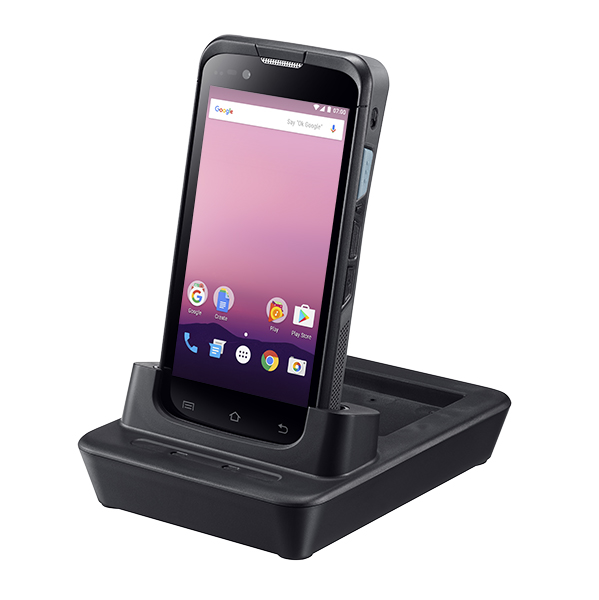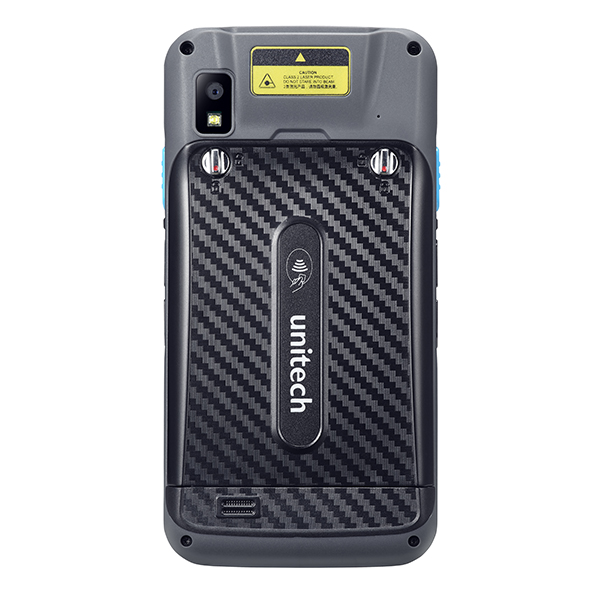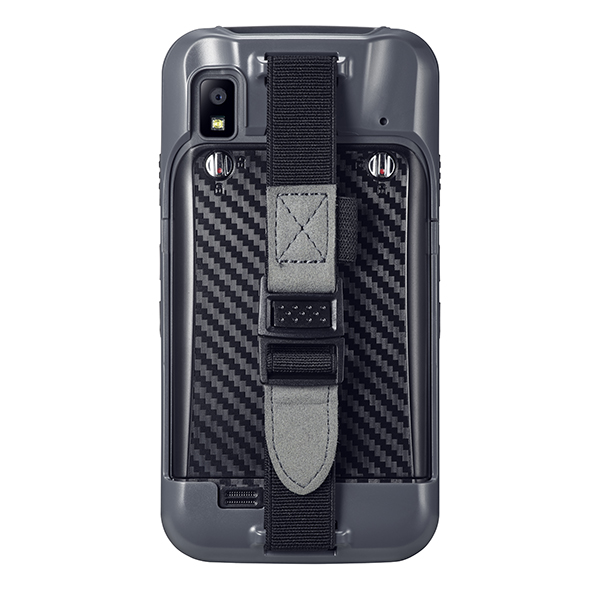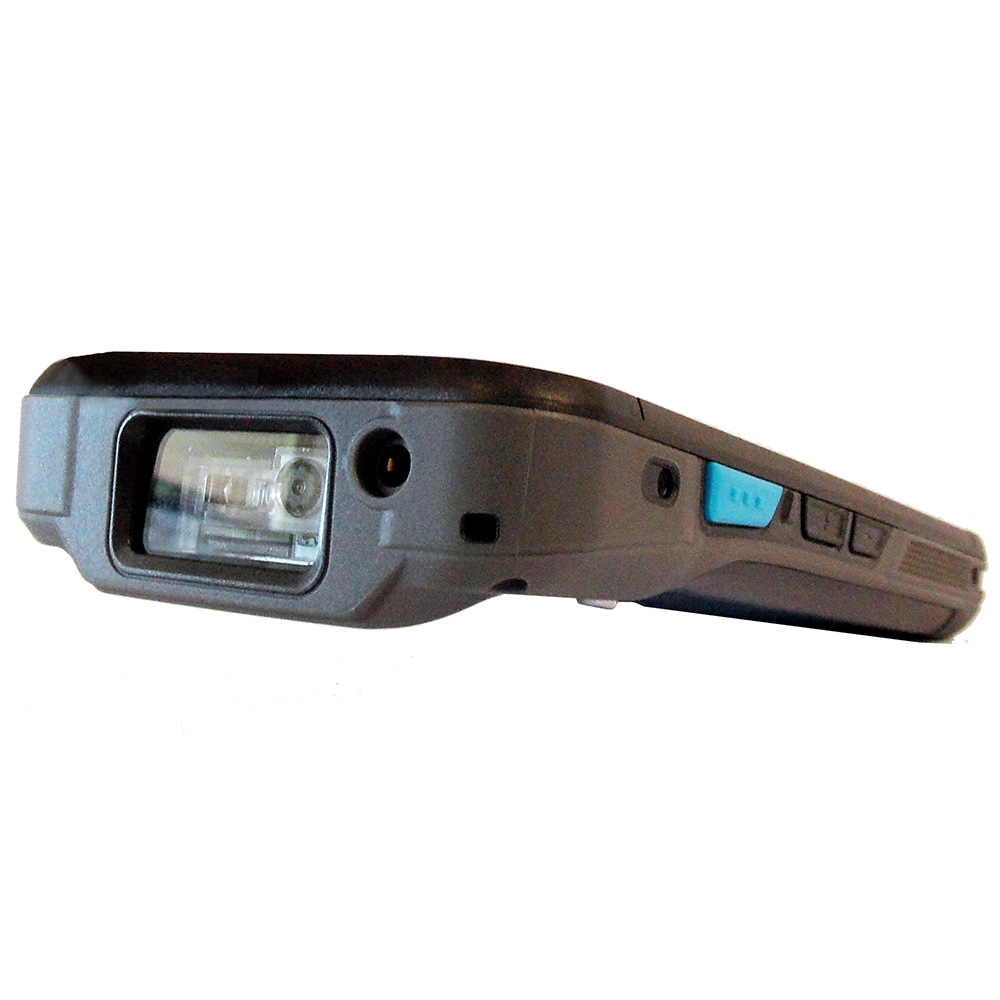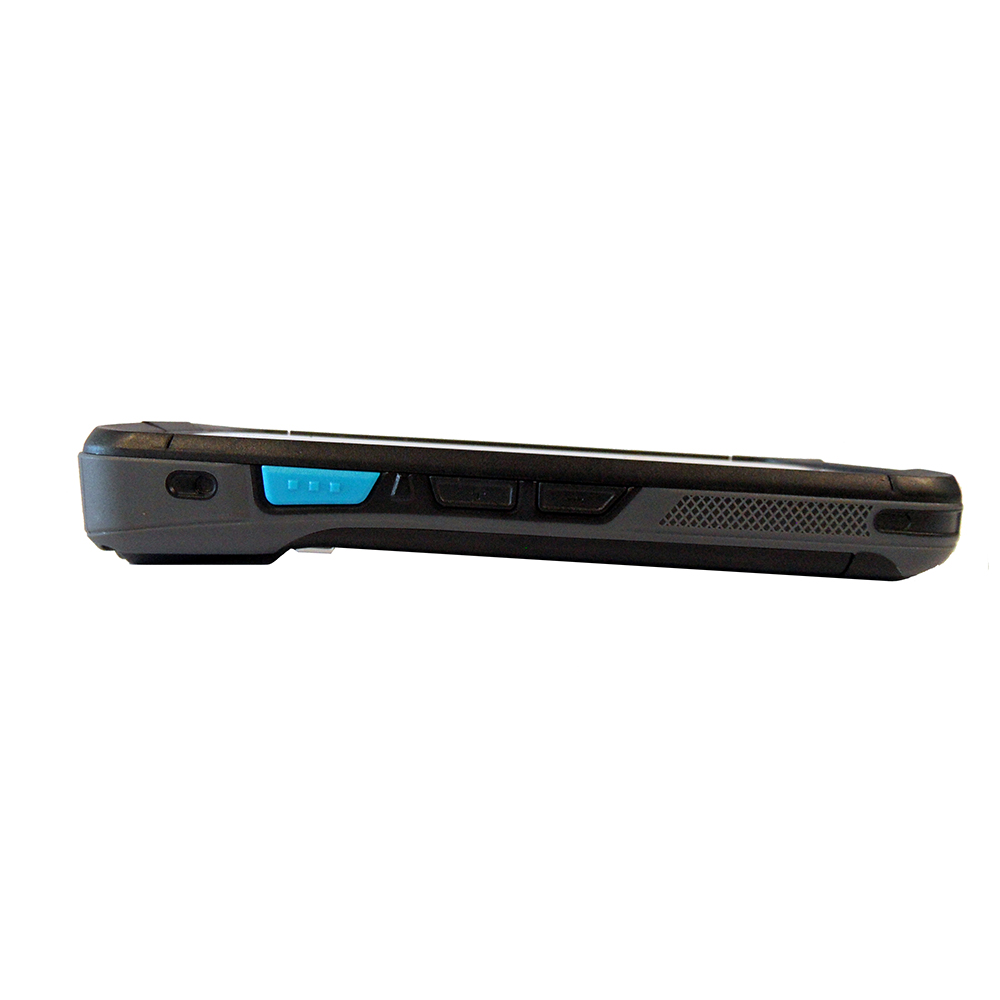 La EA602 es una computadora empresarial móvil resistente de 5" que combina características sólidas con una potente recopilación de datos. La EA602 proporciona conectividad constante, capacidades de lectura y mejora el nivel de servicio para una variedad de aplicaciones verticales dentro de los sectores minorista, transporte, logística y servicios de campo.
Características
• Caja todo en uno; EA602 viene con base USB y fuente de alimentación
• Función todo en uno: lector de códigos 2D, HF / NFC y cámara de 8MP
• Procesador Octa-Core de 1.4GHz con sistema operativo Android 7.1
• Apto para cualquier trabajador móvil: 2G / 3G / LTE, Dual-Band 802.11 a / b / g / n / ac WiFi, GPS y Bluetooth® 4.2
• Batería recargable e intercambiable de 4000 mAh
• Pantalla HD de 5". Pantalla táctil capacitiva ultrasensible (compatible con guantes y soporta resistencia a la humedad)
• Robusto: Corning® Gorilla Glass® 3, clasificación IP65 y resistencia a caídas de 1.5 metros
• Botones de escaneo doble (lado izquierdo y derecho) y tecla programable
• Soluciones de software MDM compatibles: SOTI, Airwatch, 42Gears, 12Manage y MoboLink
Recolección de Datos Poderosa
Equipada con un procesador Octa-Core de 1.4GHz y con sistema operativo Android 7.1, hace que este dispositivo sea adecuado para aplicaciones de uso intensivo de datos en entornos altamente móviles. Los trabajadores móviles pueden acelerar fácilmente su flujo de trabajo, ya que este dispositivo está equipado con una memoria RAM de 2 GB, ROM de 16 GB y admite una expansión microSD adicional de hasta 32 GB de capacidad de almacenamiento.
Funcionalidad Todo-En-Uno
La EA602 ofrece una capacidad de escaneo 2D, así como un lector / grabador RFID HF / NFC integrado, GPS y una cámara de 8.0 MP de alta resolución.
Con una batería extraíble de 4000 mAh, la EA602 proporciona un tiempo de uso continuo sin necesidad de preocuparse por quedarse sin batería. Este dispositivo ofrece todo lo que necesitas. Al admitir una ranura SIM dual, la EA602 cumple con los requisitos de transmisión de datos y teléfono.
Disfruta de las velocidades de datos más rápidas con Bluetooth® 4.2 integrado, WiFi de doble banda 802.11 a / b / g / n / ac y conectividad 4G. ¡Este dispositivo es realmente un excelente dispositivo de movilidad y ofrece una mejora en la eficiencia del trabajo a un precio competitivo!
Diseño Robusto
Capaz de soportar múltiples caídas de 1,5 m en concreto y con sellado clasificación IP65 contra agua y polvo, hace de la EA602 un dispositivo resistente. Equipado con POGO PIN (para una carga rápida y no intrusiva) prolongará su vida útil y durabilidad y ofrece una carga rápida y no intrusiva.
Model Numbers
SKUs

EA602-QALFUMRG:
EA602, 2D Imager Scanner
Operating System
OS

Android 7.1

CPU

1.4GHz, Qualcomm 8937 Octa-Core

Memory

2GB RAM / 16GB Flash

Languages Supported

English, Thai, Simplified Chinese, Traditional Chinese, Japanese, Spanish, German, French, Italian, Portuguese, Korean and multiple languages

Other

Input Chinese/ English
Supports handwriting and soft keyboard
Display
Screen Size

5.0 inch TFT-LCD HD (720 x 1280) color screen

Touchpanel

Gorilla Glass 3. Ultra sensitive capacitive touch screen,
compatible with gloves and supports wet resistance
Buttons / Keypad
Buttons / Keypad

Side SCAN button x 2 (Left / Right), User-defined function button
(programmable key), Volume switch button (+ / -), ON / OFF button.
Camera
Camera

2 MP Front camera
8 MP Rear with LED flash and auto-focus function
Symbologies
1D Barcodes

1D : All major codes

2D Barcodes

2D : All major codes
RFID
HF RFID

Support HF/NFC
Frequency 13.56Mhz
Support: ISO14443A/B, ISO15693 standard
Communication
Bluetooth®

Bluetooth® 4.2

WLAN

802.11 a/b/g/n/ac/d/e/f/h/i/k/r/v

WWAN

GSM/HSDP+/UMTS,
4G FDD-LTE (B1/B2/B3/B4/B5/B7/B8/B20/B28A/B28B)
3G UMTS/HSDPA/HSPA/HSPA+
(850, 900, 1700, 1900, 2100 MHz)
2G GSM/EDGE/GPRS (850, 900, 1800, 1900 MHz)

GPS

GPS, AGPS, BeiDou, GLONASS

Sensors

Proximity sensor, light sensor and G-sensor
I/O Interfaces
USB

Micro USB

OTG

Yes, over Micro USB

POGO Pin

Charging via cradle and USB client

SIM Slot

Micro SIM slot x 2

Expansion Slot

MicroSD x 1, up to 32 GB

Audio

Microphone, speaker and 3.5mm audio jack
Enclosure
Dimensions ( W x D x H )

6 in. H x 3.1 in. W x 0.6 in. D
15.2 cm. H x 7.8 cm. W x 1.5 cm. D

Weight

10 oz. / 283 g
Durability
Drop Specification

Multiple 5 ft./1.5 m drops to concrete

Sealing

IP65
Environmental
Operating Temperature

14°F to 122°F/-10°C to 50°C

Storage Temperature

-4°F to 140°F/-20°C to 60°C

Relative Humidity

5% ~ 95% (non-condensing)
Power Source
Main Battery

Rechargeable and swappable
3.8 V, 4000mAh Polymer Li-ION pack.

Operation time : 10-12 hours (depending on the specific
environment

RTC battery : Real time clock battery
Software
MDM Software

SOTI, Airwatch, 42Gears, 12Manage and MoboLink

Azure

Azure Certified
Regulatory Approvals
Regulatory Approvals

CE, R&TTE, FCC, NCC, CCC
What's In the Box
Standard Package Contents

■ EA602 Terminal
■ 1-Slot charging USB cradle
■ USB cable
■ Adaptor for cradle
Accessories
Accessories

■ 1-Slot charging USB cradle
■ Vehicle cradle (Boot)
■ 4-slot terminal charging Cradle
■ Charging cradle of Gun-grip
■ Protective case +hand strap + stylus
■ Carry pouch(Nylon holster)
■ Gun grip
■ Wrist strap
■ USB cable
■ Adaptor for cradle
■ Adaptor for terminal