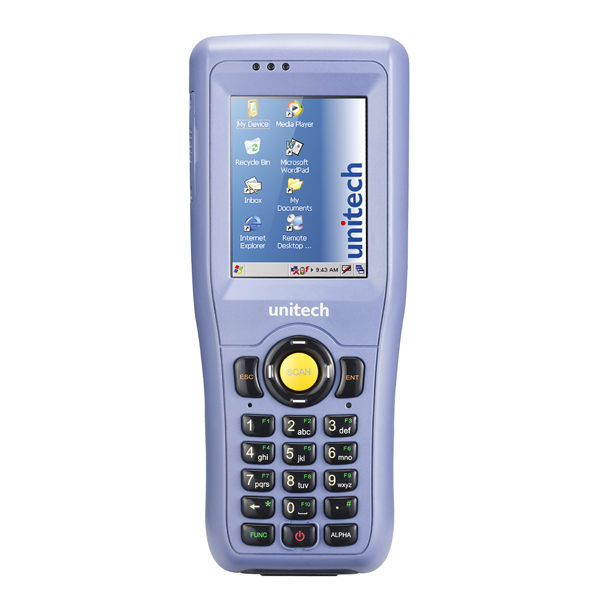 HT682
Rugged Handheld Computer (Windows)
Con sistema operativo Windows, la HT682 es una terminal portátil versátil con un diseño de teclado conveniente.

• Funcionamiento en la plataforma Windows CE 6.0 Pro fácil de usar

• Protección resistente: probada para resistir caídas de hasta 6 pies y sellada ambientalmente

• Teclado físico para comandos push fáciles de leer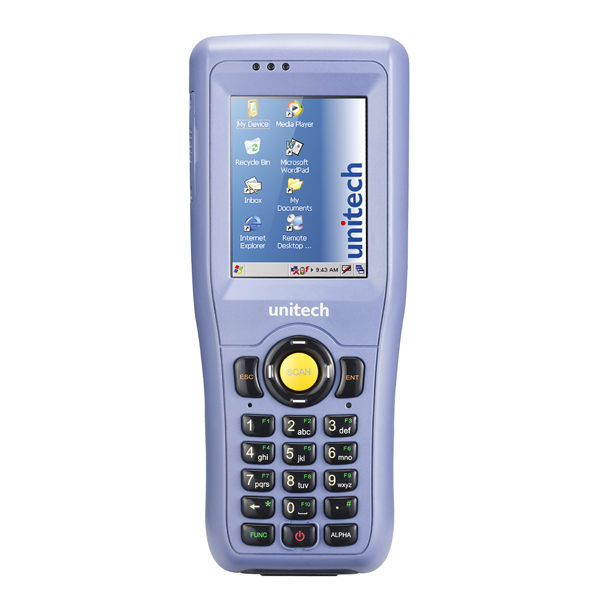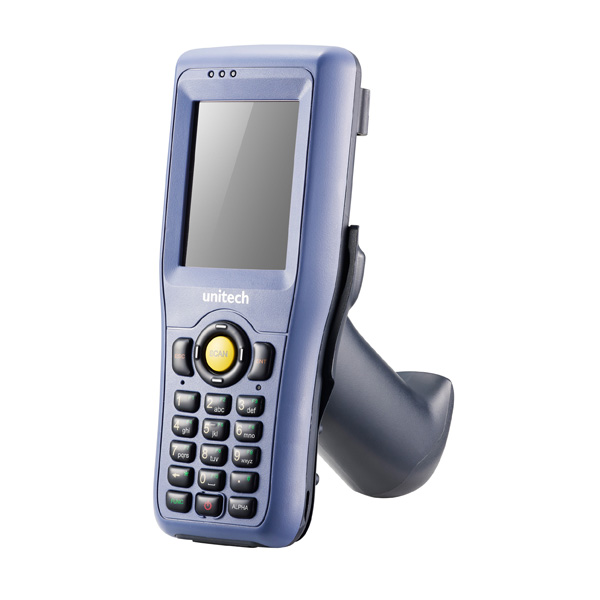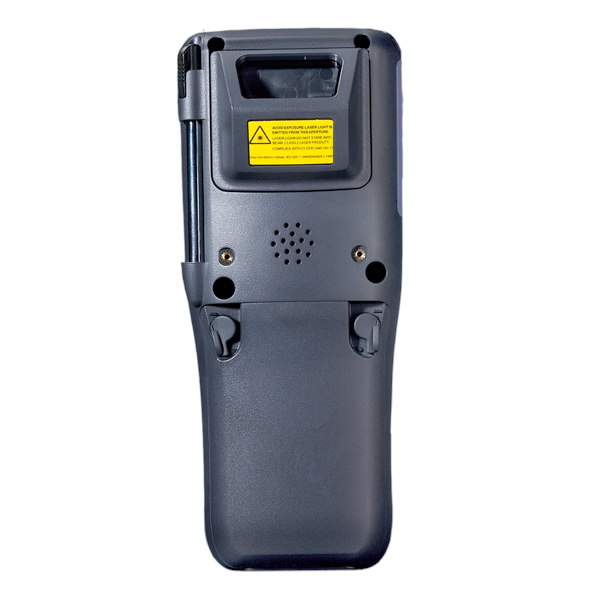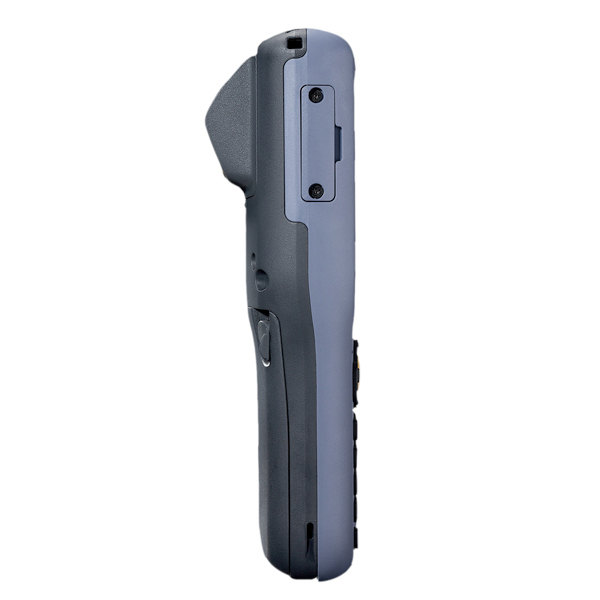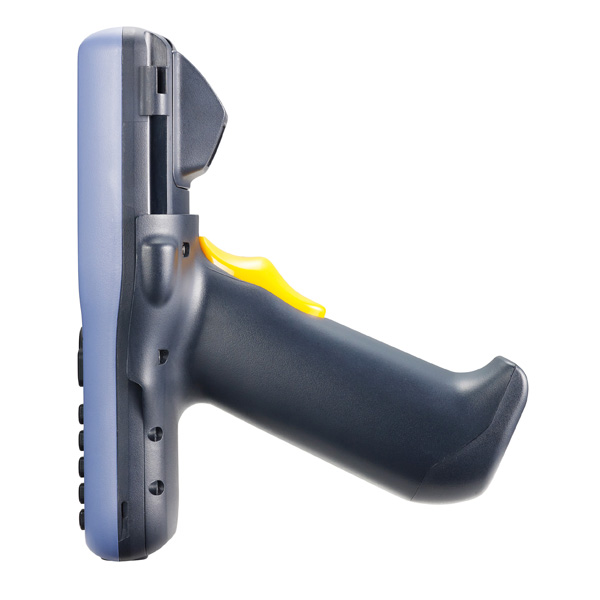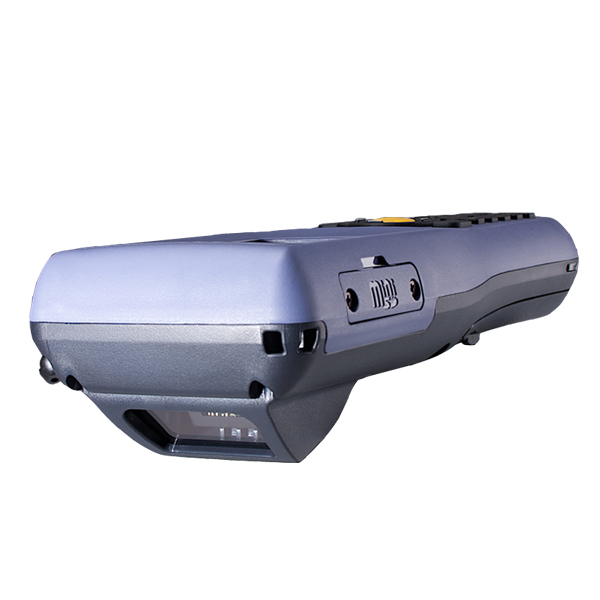 La HT682 es una computadora de mano resistente ideal para los entornos más difíciles y los proyectos más desafiantes. Rápida, resistente y compacta: la computadora de mano HT682 ofrece un valor increíble.
Características
.Windows Embedded Compact Professional 6.0 R3
.TI OMAP AM3703, 800 MHz
.Lector láser 1D / 2D (opcional)
.Inclinación de escaneo de 30 grados
.802.11 a / b / g / n
.Tarjeta de memoria MicroSD desechable
. Clasificación IP65
.Resistencia a caidas de 1.8 metros
Ruggedly Designed
This handheld computer is exceptionally rugged, equipped to yield an impressive return on your investment.

The HT682 is protected from various environmental factors. From moisture to direct spills, the HT682 can endure exposure to water. This device is also sealed against dust and continues to perform reliably after multiple 6-foot drops to concrete. The superior ruggedness of the HT682 handheld computer translates to less repairs and downtime in the field, ensuring an uninterrupted workflow for your business.
Robustly Engineered
The HT682 has an expanded memory capacity, a new operating system, and a lightning-fast Texas Instruments processor. This robust platform ensures your applications run quickly and efficiently, improving productivity. The fast and powerful HT682 handheld computer has more space to store your data and the ability to run multiple programs at once without lagging.
Compact & Lightweight
The HT682 rugged handheld computer is small and built with aggressive scanning technology. Ergonomically designed, weighing less than one pound, and featuring a 12-hour battery life—the HT682 is ideal for scan-intensive applications and one-handed operation.
Model Numbers
SKUs

HT682-9460UARG:
HT682, Laser Scanner, USB Cradle

HT682-N460UARG:
HT682, 2D Imager Scanner, USB Cradle

HT682-L460UARG:
HT682, 2D Imager Scanner (Long Range), USB Cradle
Operating System
OS

Windows Embedded CE 6.0

CPU

800MHz, TI OMAP AM3703

Memory

512MB RAM / 512MB Flash

Languages Supported

English, Thai, Simplified Chinese, Traditional Chinese, Japanese, Spanish, German, French, Italian, Portuguese, Korean and multiple languages

Other

Input Chinese/ English
Display
Screen Size

2.8" QVGA color screen

Touchpanel

Transflective TFT touch screen ;
With screen backlight adjustment
Buttons / Keypad
Buttons / Keypad

22 keys, including 4-direction, and numeric keys.
Symbologies
1D Barcodes

1D Laser Barcode Engine (optional): UPC-A/E, EAN-8/13, Codabar, Code 39, Code 39 full ASCI,
Code 93,Code 32, Interleaved & Std. 2 of 5, EAN 128, Code 11,
Delta, MSI/Plessey,Code 128, Toshiba, RSS expended, RSS Limited,
RSS14.

2D Barcodes

2D imager (optional)
1D codes
Australian Post, British Post, Codabar, Coupon Code, Code 11, Code 32,
Code 128, Code 39, Code 93, Dutch, EAN13, EAN8, IATA 2 of 5, ISBT,
Japanese Post, Kix code(nl), Matrix 2 of 5, MSI, Planet Code, Postnet,
RSS14 expended, RSS14 Limited, RSS14, UPC A, UPC E, UPC E1,
GS1-128 ( UCC/EAN-128), Standard ZOF5(Discrete ZOF5), Trioptic.

2D codes
Aztec, Datamatrix, Maxicode, Micro PDF417, PDF417, QR Code,
Composite CC-A/B, Composite CC-C, GS1-128 ( UCC/EAN), TCL39, UPC
Composite Mode
Communication
WLAN

WLAN : CXv4 certified Summit Radio 802.11 a/b/g/n,
WEP, WPA,WPA2, WEP, RC4 Algorithm. TKIP, RC4 Algorithm,AES, Rijndael Algorithm, Static (40-bit and 128-bit lengths),Pre-Shared (PSK), Dynamic EAP-FAST,EAP-TLS,EAP-TTLS,PEAP-GTC

WWAN

WWAN:Sierra wireless 3.5G data radio
High speed UMTS/HSDPA connectivity
(up to 3.6Mbps downlink)
Quad-Band GSM/GPRS/EDGE network access
Worldwide coverage with 2 versions
(850/1900 MHz, 900/2100 MHz)
I/O Interfaces
USB

USB 2.0 Client and Host

Expansion Slot

MicroSD x 1, up to 32GB

Audio

Mono speaker, 90dB at 10 cm distance.
Enclosure
Dimensions ( W x D x H )

6.6 in. x 2.1 in. x 1.1 in.
(170mm x 55mm x 30mm)

Weight

10.9 oz. (310g) with standard battery pack
Durability
Drop Specification

6-foot (1.8m) drop rating

Sealing

IP65
Environmental
Operating Temperature

14ºF to 122ºF (-10℃ to 50℃)

Storage Temperature

-4ºF to 140ºF (-20℃ to 60℃)

Relative Humidity

5% ~ 95% ( non-condensing )
Power Source
Main Battery

8.14 Watt-Hour 3.7V @ 2200 mAH ;
14.8 Watt- Hour 3.7V @ 4000mAH
Software
MDM Software

Microsoft Visual Studio 2005 / 2008
Unitech Handheld terminal SDK
Regulatory Approvals
Regulatory Approvals

CE, FCC, BSMI, VCCI, CCC, SRRC, RoHS compliance
What's In the Box
Standard Package Contents

■ HT682 Terminal
■ Communication Cable
■ Battery
■ Adaptor
■ Plugs
■ Communication Cradle
Accessories
Accessories

■ Gungrip
■ Single Slot USB Cradle
■ 4-Slot battery charger
■ 2200mAH standard Battery
■ 4000mAH Extension Battery
■ USB communication and charging cable
■ Power adaptor with universal plugs