MS650
Bluetooth Ring Scanner (1D)
MS650 es una herramienta compacta, liviana y ergonómica que está diseñada para agilizar el flujo de trabajo para una amplia gama de aplicaciones como la gestión de almacén, logística y inventario.

• Diseño de anillo ligero para un uso cómodo durante todo el día

• Clasificación IP42 para protección contra polvo, suciedad y agua y cobertura de caída de 5 pies

• Lee todos los códigos de barras 1D, incluidos los impresos y digitales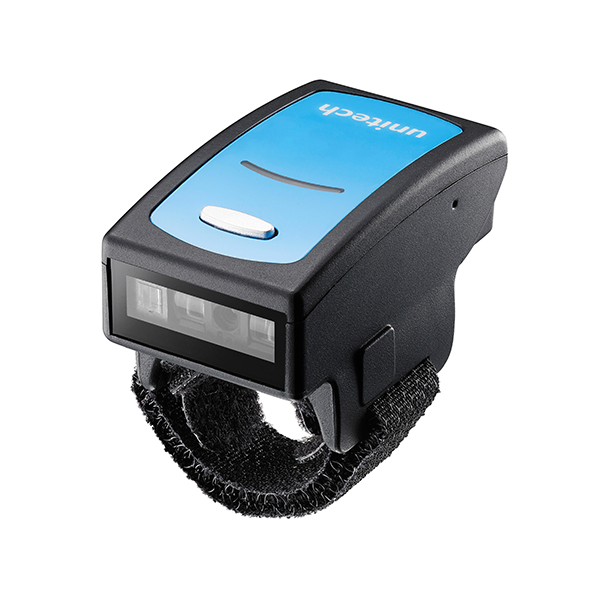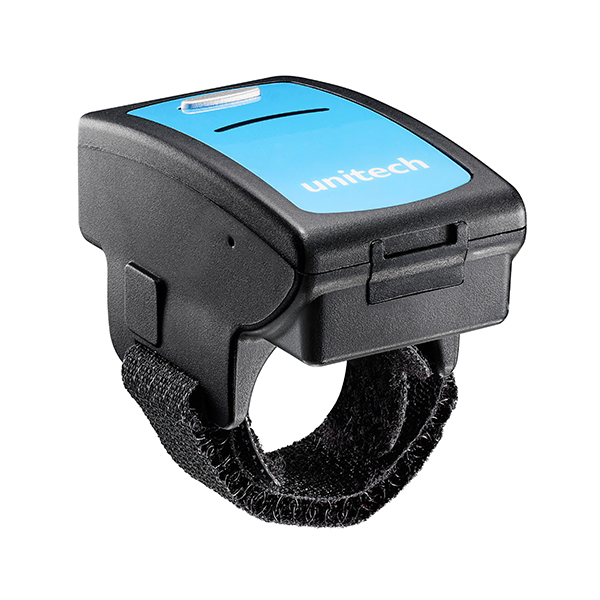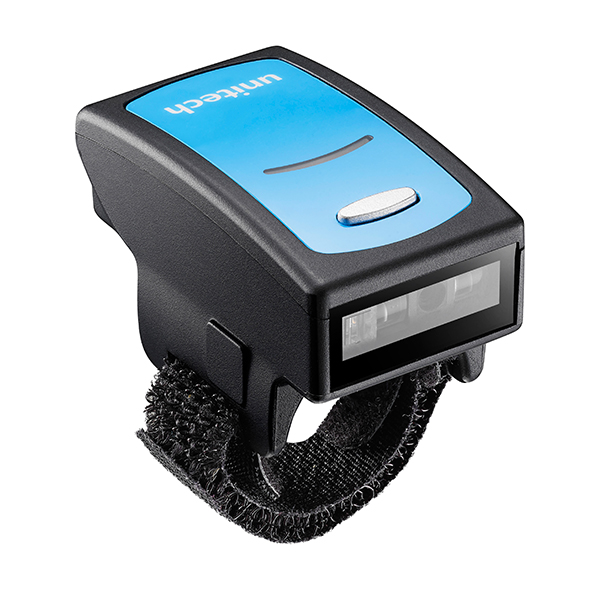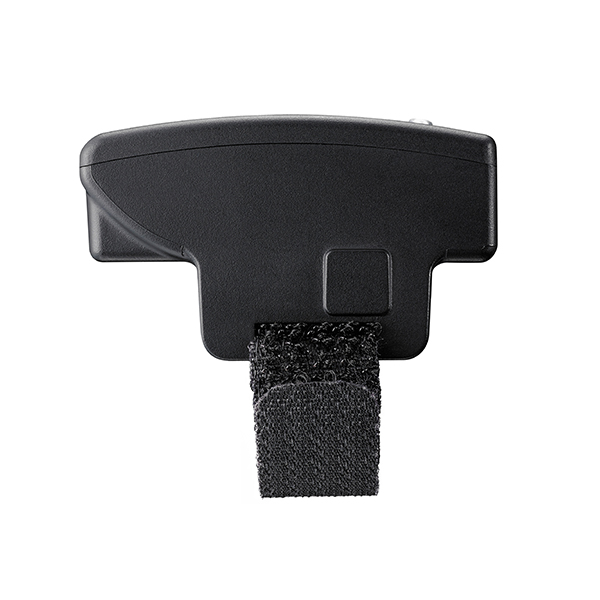 El escáner de anillo MS650 es un escáner de código de barras Bluetooth ultracompacto que le permite llevarlo en el dedo para mantener ambas manos libres para escanear el movimiento.
Características
• Diseño de anillo portátil ligero y único
• Disponible para leer códigos de barras 1D
• Diseño inalámbrico de flexibilidad con rango de operación de 32 pies (10M)
• Diseño resistente y duradero con IP42 y caídas desde 1,8 m (6 pies)
• Empareje fácilmente a teléfonos inteligentes y tabletas (incluidos los dispositivos iOS / Android)
• Disponible para facilitar la transferencia de datos del escáner a la computadora a través del puerto USB
• Duración de la batería de turno completo: 10 horas
Compact Wearable Ring Scanner
The unique strap design of MS650 delivers convenience, it can be worn easily on your index or middle finger, and it stays on securely. Its lightweight size means workers can keep both hands free for movement scanning. This device enhances flexibility and comfort for users while doing data collection as well as maintaining optimal functionality. With its wearable design, avoiding accidental drops results in work productivity.
Superior Readability on LCD Screens
The MS650 has the capability to scan 1D barcodes on LCD screen surfaces, even highly reflective screens. It can read paper in any orientation and it can automatically capture barcodes within its field of view in any lighting condition from darkness to direct sunlight (70,000 lux). The MS650 gives your workforce the on-screen barcode readability which is suitable to use in point of sale and access control management applications. Featuring the high-speed decoder paired with an aggressive scan engine, the MS650 wireless ring barcode scanner delivers great performance of up to 400 scans per second as well as capturing 1D barcode data with a 4 mil resolution and a scanning width of up to 130mm. Furthermore, it has an IP42 rating for dust and water resistance as well as a 5 foot drop spec that provides superior durability and reliability. Combining high performance and compact design, MS650 gives mobile workers convenience and safety while on the go.
Data Protection Accountability
With the Bluetooth HID interface of wireless BT 4.1 technology, MS650 is easy to pair with your smartphone and tablets (including iOS or android system) without a complex setup. Moreover, the wireless BT 4.1 supports AES 128-bit encryption to protect data against unauthorized access and effectively avoids interferences by utilizing 24-bit CRC surveillance while data is being transmitted from the MS650 ring scanner to the host.
Flexible Wireless Connections
The MS650 delivers flexibility with a 32-foot operating range from the host that helps improve efficiency in the work place. It provides the convenience of wireless technology with the simplicity of a single touch button design which makes barcode data collection simple and reliable for all users. In addition, the MS650 can be utilized with an auto mode that ensures no data is lost while it is out of range of the wireless signal, also upload the data to the back-end system with a simple setting, allowing you to complete tasks without interruption. In addition, the MS650 allows you to facilitate a data transfer and charge the internal Lithium-Ion battery by utilizing a standard USB port. With an ergonomic and compact design, the MS650 wireless ring barcode scanner is a powerful way to complete data collection tasks.
Model Numbers
SKUs

MS650-5UBB00-SG:
MS650, USB Cable
Optical & Performance
Sensor

Linear Image Sensor

Ambient Light

70,000 Lux (Sunlight)

Printing Contrast Scale

30%

Depth of Field

Label / DOF │ near │ far
Code 39, 4mil │50mm │70mm
Code 39, 5mil │45mm │ 95mm
Code 39, 10mil │40mm │190mm
Code 39, 15mil │ 55mm │265mm
UPC/EAN, 13mil │ 50mm │ 225mm
Communication
Host Interface Supported

Bluetooth® 4.1HID (HID Keyboard Device)
USB HID (HID Keyboard Device)
USB VCP (Virtual COM Device)
Batch Mode (Mass Storage Device)
Mechanical
Dimension

1.8 in x 1.1 in x 1.1 in (L x W x D)
46.5 mm x 29 mm x 27 mm

Weight

0.5 oz / 20.5g (including Velcro strap)
Symbologies
1D Barcodes

UPC-A/UPC-E, EAN-8/EAN-13, Industrial 2 of 5, Codabar, Matrix 2 of 5, Code 11, Code 93, Code 32, Code 128, Standard Code 39, Full ASCII Code 39, Interleaved 2 of 5, China Postal Code, MSI Plessy Code, UK Plessy Code, EAN/UCC 128, Telepen Code, IATA Code, GS1 Databar
Environmental
ESD Protection

Functional after 4KV contact, 8KV Air discharge

Mechanical Shock

5 foot (1.5 m) onto concrete (scanner only)

Operating Temperature

32° to 122° F (0°C to 50°C)

Storage Temperature

-4° to 149° F (-20°C to 60°C)

Relative Humidity

5% to 95% non-condensing

IP Rating

IP42
What comes in the box
The standard package contents

■ MS650 device
■ USB charging cable