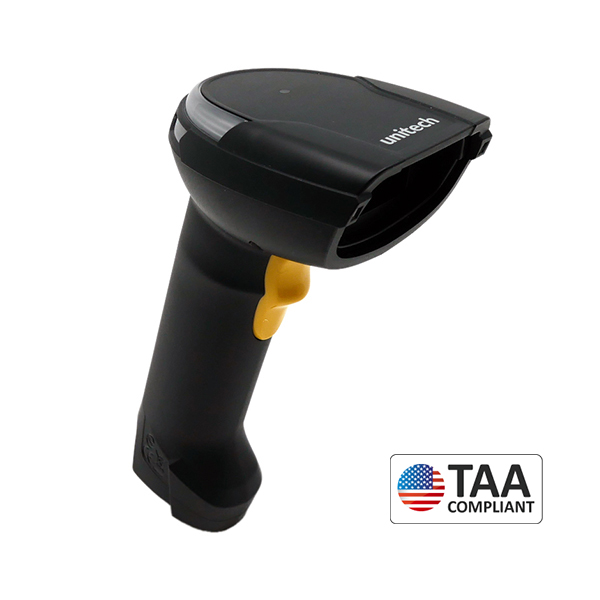 MS852+
Handheld Imager Scanner (2D)
Realice un seguimiento de todo con el escáner de código de barras MS852 +. Ligero y versátil, este lector 2D redefine la productividad con solo apretar el gatillo.

• Lee todos los principales códigos de barras 1D y 2D, incluidos los códigos de barras impresos y en papel

• Ciclo de vida de uso prolongado de 10 millones para un valor superior

• Dispositivo ultrarresistente con IP42 y especificación de caída de 2 metros

• Soporta OPOS / JPOS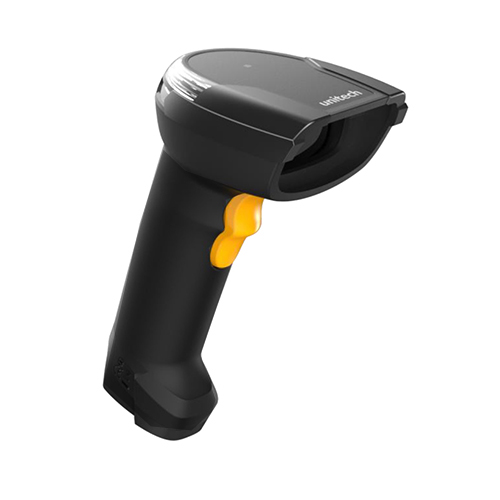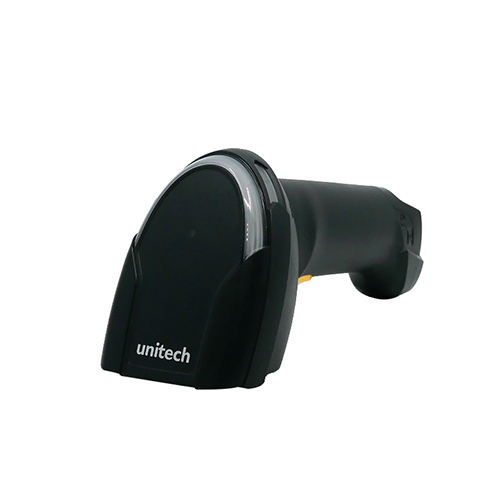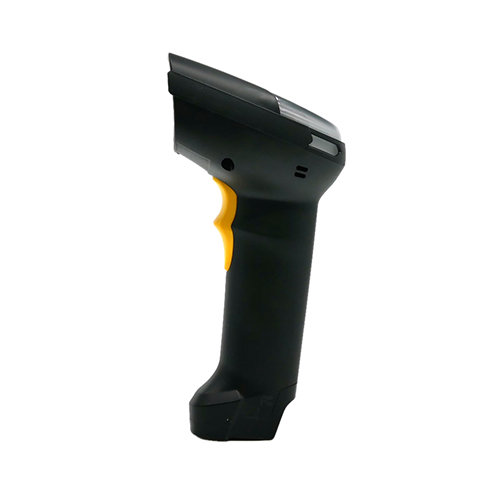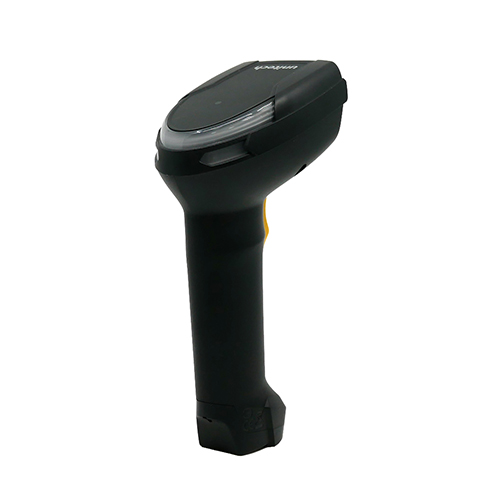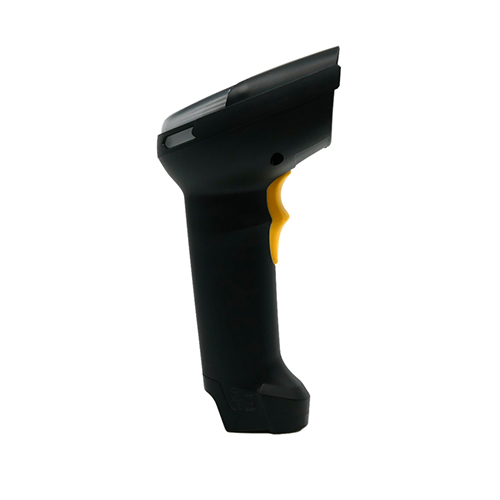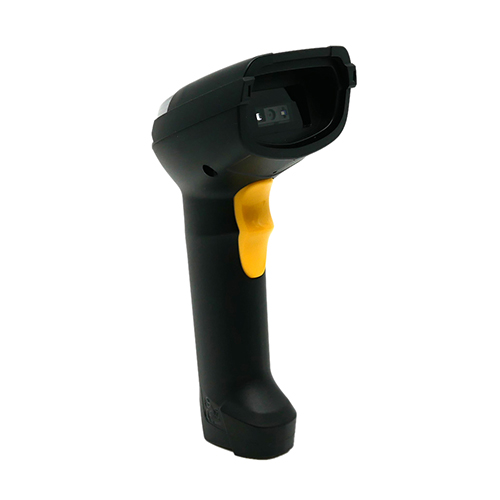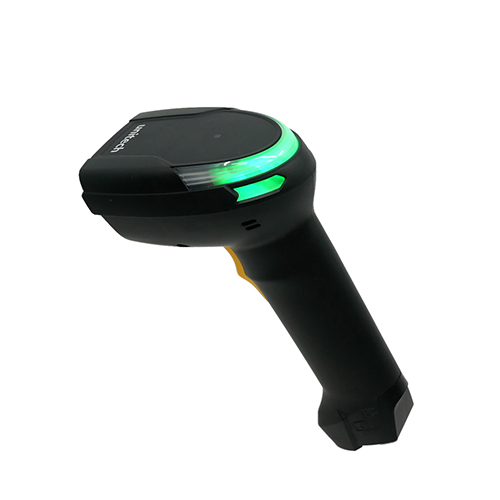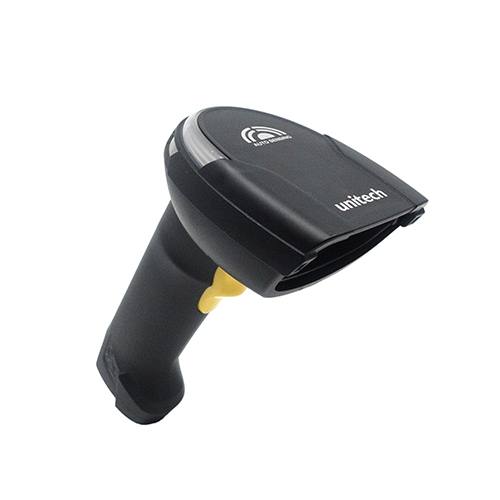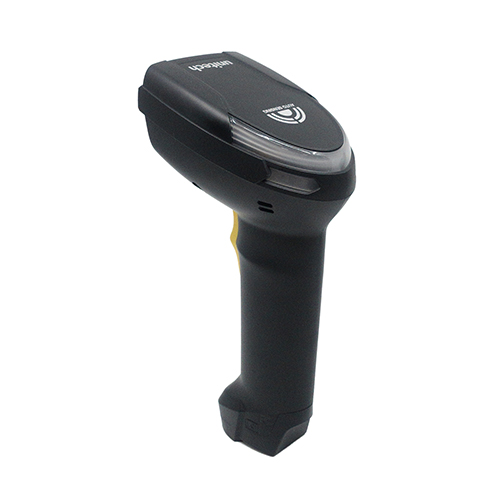 Con un rendimiento superior de lectura de códigos de barras, el nuevo lector de códigos de barras Unitech MS852+ 2D es adecuado para una amplia gama de mercados y aplicaciones, desde la emisión de boletos móviles en aeropuertos, sistemas de punto de venta o cupones móviles en tiendas minoristas hasta el escaneo de fabricación con fines industriales.
Características
• Soporta la mayoría de códigos de barras 1D / 2D en pantallas móviles, incluso códigos de barras dañados o mal impresos
• Admite OCR, códigos de puntos y códigos de barras Digimarc
• Con un excelente diseño de tolerancia al movimiento adecuado para leer códigos de barras mientras se mueve
• Diseño de disparador de ciclo de vida prolongado: hasta 10,000,000 veces.
• Función de cambio automático entre el modo de disparo y el modo de detección automática con su soporte.
• Diseño ultrarresistente: IP42 y clasificación de caída de 2,1 m
• Beeper más fuerte e indicadores LED más brillantes para reconocer fácilmente los comentarios
Superior Industrial Barcode Scanner
Specially designed for challenging work environments, the MS852+ offers a built in Megapixel barcode sensor that enhances maximum compatibility to capture most 1D / 2D barcodes on mobile screens, even damaged or poorly printed barcodes and special barcode symbologies such as OCR on passports, Dot codes on tires or cigarette packs, and Digimarc barcodes on special retail packages. The MS852+ also can automatically populate electronic forms in a single scan from US driver's licenses or ID cards. With its advanced barcode technology and durable design, the MS852+ handheld scanner is a highly reliable tool to increase productivity and efficiency.
Intuitive and User-Friendly
With excellent motion tolerance design, the MS852+ increases scan speed and operational effectiveness even while moving. Featuring an automatic switching function for best customer experience, the handheld device can be detected via the sensor on the stand to switch between auto-sensing mode and trigger mode. Equipped with a louder beep and brighter LED indicators, the MS852+ allows users to recognize feedback easily even in dark environments.
Ultra-Durability
Tough enough to sustain a 6.8 foot (2.1 meter) drop to concrete, the MS852+ is integrated with a rugged IP42 design for protection against dust and moisture. Moreover, the built-in long lifecycle trigger of 10 million times guarantees continuous productivity and reliability. This scanner can be used in the most practical way depending on the scanning task in various solutions in retail, logistics, manufacturing, hospitality, and government.
Model Numbers
SKUs

MS852-2UCB00-SG:
MS852, 2D Imager, Standard Range, USB Cable

MS852-VUCB00-OG:
MS852+, 2D, Standard Range, USB, Auto-Sensing, No Auto-Sensing Stand
Optical & Performance
Sensor

1280 X 800 pixels global shutter

Aiming Element

0–100,000 lux (total darkness to bright sunlight)

Skew Angle

±45⁰

Pitch Angle Sensor

±45⁰

Printing Contrast Scale

35% minimum print contrast ratio

Depth of Field

(DOF PCS=80%)
-------------------------------------------------------
SR | Near | Far
100% U.P.C. | 55mm | 280 mm
Code 39, 5 mil | 61 mm | 130 mm
Code 39, 20 mil | 60 mm | 380 mm
PDF417, 6.7 mil | 60 mm | 125 mm
Data Matrix, 10 mil | 60 mm | 130 mm
QR, 20 mil | 50 mm | 230 mm
-------------------------------------------------------
Mechanical
Dimension

3.4 x 2.8 x 6.9 in. (L x W H)
87.8 x 71.6 x 177.7 mm

Weight

5.8 oz. (160 g) without cable

Trigger Switch Life

10 million times
Functionality
Operation Mode

Trigger Mode, Presentation Mode
Symbologies
1D Barcodes

Codabar, Code 11, Code 128, Code 2 of 5, Code 39, Code 93 and 93i, EAN/JAN-13, EAN/JAN 8, IATA Code 2 of 5, Interleaved 2 of 5, Matrix 2 of 5, MSI, GS1 Databar, UPC-A,
UPC E, UPC-A/EAN-13 with Extended coupon Code, Coupon GS1 Code 32(PARAF), EAN-UCC Emulation, GS1 Data bar

2D Barcodes

2D Stacked: Codablock A, Codablock F, PDF417, MicroPDF417

2D Matrix: Aztec Code, Data Matrix, MaxiCode, QR Code, Chinese Sensible(Han Xin) code
Postal Codes: Australian Post, British Post, Canadian Post, China Post, Japanese Post, Korea Post, Netherlands Post, Planet Code, Postnet
Electrical
Operation Voltage

DC 5V

Current Consumption

Operation mode: 400mA , Standby mode: 160mA
Environmental
ESD Protection

Functional after 8K Contact and 12K Air

Mechanical Shock

6.5 feet (1.8 m) to concrete

Operating Temperature

32°F to 122°F (0°C to 50°C)

Storage Temperature

4°F to 158°F (-20°C to 70°C)

Relative Humidity

95% relative humidity

IP Rating

IP42
Accessories
Items

Hand-free stand
Interface cable
Regulatory Approvals
Regulatory Approvals

CE, FCC, BSMI, VCCI
What comes in the box
The standard package contents

■ MS852+ Scanner
■ Interface cable
Software
JavaPOS Suite for all wired MS852+ devices

JavaPOS Suite for all wired MS852+ devices

OPOS Suite for all wired MS852+ devices

OPOS User Guide for the MS852+ with Auto Sensing