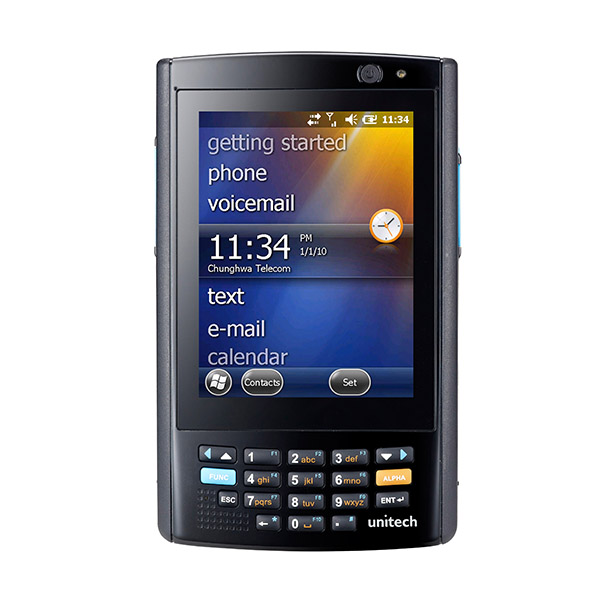 PA520
Rugged Enterprise PDA
Con el sistema operativo Windows, el PA520 es un PDA empresarial de tamaño compacto.

• Funciona con Windows Handheld 5.6, una de las plataformas más fáciles de navegar

• Campeón de recolección de datos de peso pluma, ¡con un peso de solo 8 onzas!

• Conéctese de forma inalámbrica con Bluetooth 2.1 + EDR para una fácil conectividad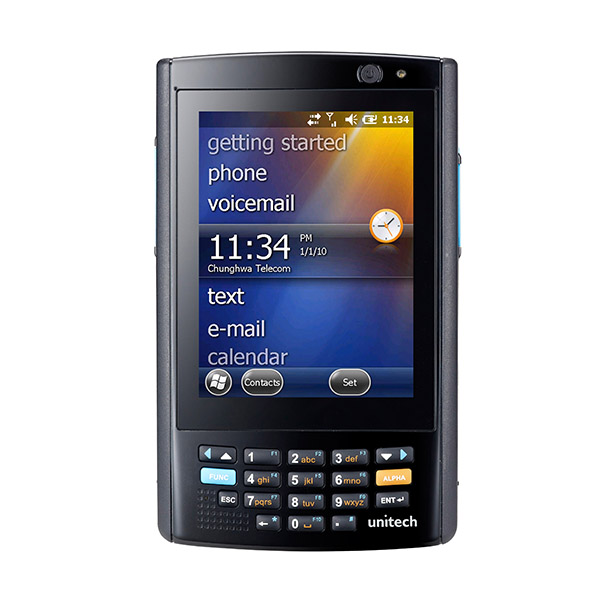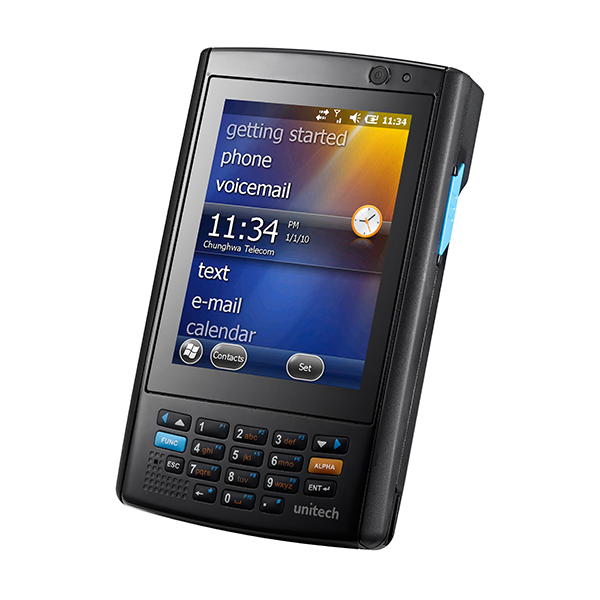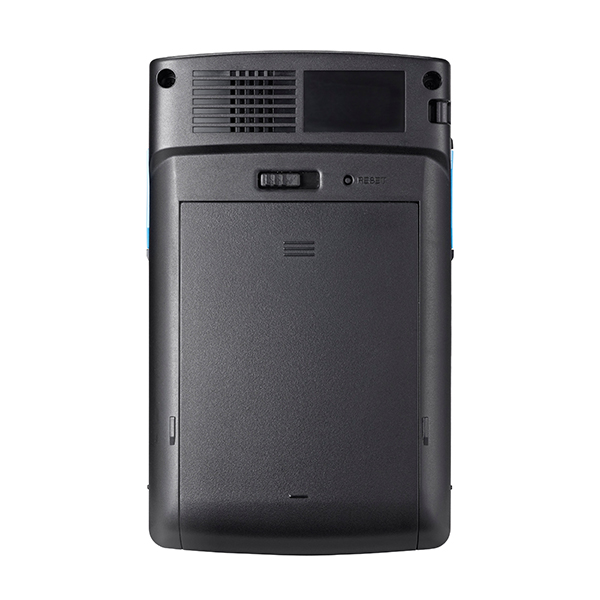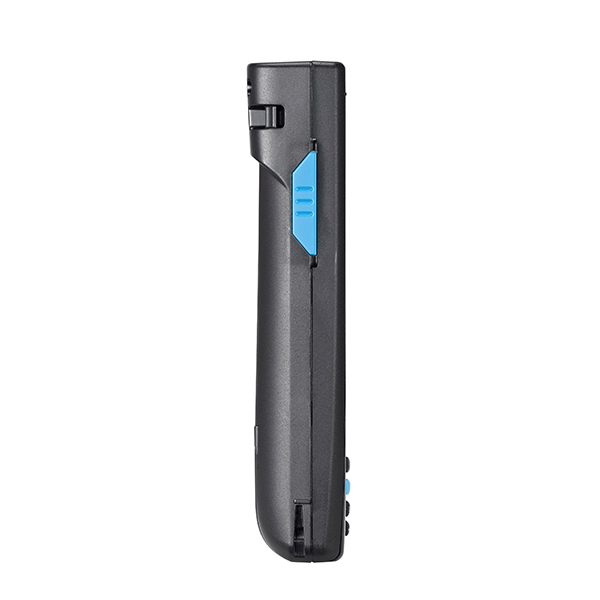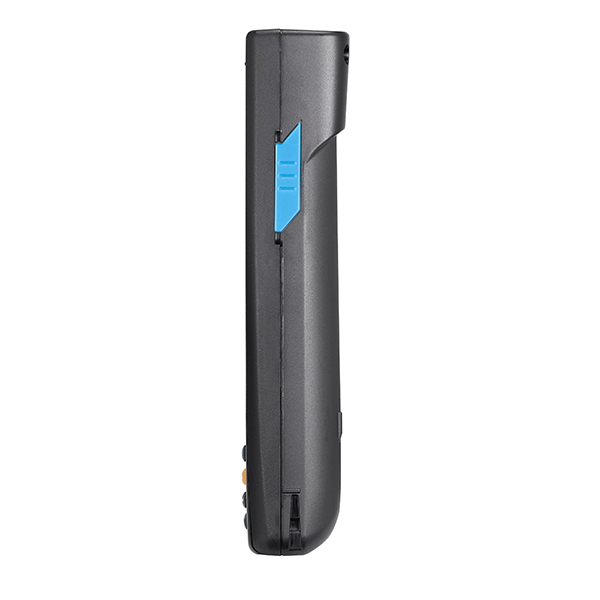 Equipado con generador de imágenes 1D / 2D, NFC y sistema operativo integrado de mano 6.5 de Windows, todo en un diseño compacto y duradero, el PA520 está diseñado para capacitar a la fuerza laboral móvil para los trabajos diarios en automatización de ventas y aplicaciones de servicio de campo.
Características
• Sistema operativo Microsoft Windows Handheld 6.5
• Diseño ligero, delgado y de bolsillo
• Pantalla multitáctil capacitiva de cara plana de 3,5" operada con los dedos
• Lector de código de barras láser 1D / 2D, RFID HF y NFC (opcional)
• La potente radio WLAN 802.11 a / b / g / n con certificación CCX4 proporciona una buena • capacidad de roaming para la comunicación en tiempo real
Una herramienta ideal con tecnología de escaneo
PA520 cabe perfectamente en la mano de los usuarios. Con un peso de solo 220 g, este dispositivo de tamaño compacto y liviano no solo es fácil de usar para el empleado, sino también lo suficientemente pequeño como para caber en el bolsillo de la camisa. Una pantalla táctil QVGA / VGA de 3,5" permite al operador ver claramente y un teclado alfanumérico ergonómico simplifica la entrada de datos. Equipada con varios motores de escaneo, este dispositivo puede escanear códigos de barras 1D / 2D y etiquetas RFID incluso si los códigos están mal impresos. PA520 es una herramienta ideal que proporciona la mejor conveniencia y comodidad de entrada de datos para los usuarios.
Conexiones inalámbricas avanzadas
La PA520 integra 802.11 a / b / g / n y la conectividad inalámbrica Wi-Fi permiten posicionar, rastrear y transferir el punto de servicio desde cualquier lugar del mundo. El PA520 es realmente un dispositivo excelente que ofrece una extensión de movilidad para mejorar significativamente la eficiencia del trabajo.
PDA empresarial compacto y resistente
Sin duda, la PA520 tiene todas las funcionalidades ergonómicas deseadas por los usuarios de PDA modernos. Esto permite que los trabajadores móviles se beneficien de su tamaño muy compacto, operación fácil de usar, el último Windows Mobile 6.5, procesador de alta velocidad de 800MHz y todas las opciones modernas de conectividad inalámbrica. El PA520 se ha diseñado cuidadosamente para satisfacer las necesidades críticas de la automatización de ventas y las aplicaciones de servicio de campo, incluidas las caídas libres de 1,0 my un sellado IP42.
Model Numbers
SKUs

PA520-0S60UVDG:
PA520, No Scanner

PA520-9S60UVDG:
PA520, Laser Scanner

PA520-NS60UVDG:
PA520, 2D Imager Scanner

PA520-NS6H9VDG:
PA520, Healthcare, HF RFID, 2D Imager Scanner
Operating System
OS

Microsoft Windows Handheld 6.5 Classic

CPU

800MHz, TI AM3703

Memory

512 MB RAM / 512 MB Flash

Languages Supported

English, Simp. Chinese, Traditional Chinese, Japanese,
Spanish, German, French

Other

Input Chinese/ English
Display
Screen Size

3.5"TFT LCD QVGA (240x 320) / VGA (480x640) color screen

Touchpanel

Capacitive touch pannel
Buttons / Keypad
Buttons / Keypad

22-key Numeric Keypad and 2 sides scanner trigger keys
Symbologies
1D Barcodes

1D Laser Barcode Scanner : UPC-A/E, EAN-8/13, Codabar, Code 39, Code 39 full ASCI,
Code 93,Code 32, Interleaved & Std. 2 of 5, EAN 128, Code
11, Delta, MSI/Plessey,Code 128, Toshiba, RSS expended,
RSS Limited, RSS14.

2D Barcodes

1D codes
Australian Post, British Post, Codabar, Coupon Code, Code
11, Code 32, Code 128, Code 39, Code 93, Dutch, EAN13,
EAN8, IATA 2 of 5, ISBT, Japanese Post, Kix code(nl), Matrix
2 of 5, MSI, Planet Code, Postnet, RSS14 expended, RSS14
Limited, RSS14, UPC A, UPC E, UPC E1, GS1-128
(UCC/EAN-128), Standard ZOF5(Discrete ZOF5), Trioptic.

2D codes
Aztec, Datamatrix, Maxicode, Micro PDF417, PDF417, QR
Code, Composite CC-A/B, Composite CC-C, GS1-128
(UCC/EAN), TCL39, UPC Composite Mode.
RFID
HF RFID

Support HF/NFC
Frequency 13.56Mhz
Support: ISO14443A/B, ISO15693 standard
Communication
WLAN

IEEE 802.11 a/b/g/n, CCX4
I/O Interfaces
USB

USB 2.0 Client and Host

Expansion Slot

MicroSD x 1, up to 32 GB

Audio

1W speaker 85 dB at 10cm
Enclosure
Dimensions ( W x D x H )

5" H x 3" W x 1" D
125.9mm x 25.0mm x 76.0mm

Weight

8 oz. (220g) with battery
Durability
Drop Specification

3-foot (1.0 m) drops to concrete

Sealing

IP42
Environmental
Operating Temperature

32°F to 122°F (0°C to 50°C)

Storage Temperature

-4°F to 140°F (-20°C to 60°C)

Charging Temperature

32°F to 104°F (0°C to 40°C)

Relative Humidity

5% ~ 95% ( non-condensing )
Power Source
Main Battery

8.9 Watt-Hour 3.7V @ 2400mAh battery pack
Software
MDM Software

Microsoft Visual Studio 2005/2008
Mobile SIP(VoIP)
Auto Installer
Regulatory Approvals
Regulatory Approvals

CE, NCC, FCC, BSMI, VCCI, CCC, RoHS
What's In the Box
Standard Package Contents

■ PA520 Terminal
■ Battery
■ Hand Strap
■ USB cable
■ Adaptor with plugs(US/EU/UK)
Accessories
Accessories

■ Single Slot USB Cradle
■ 2400mAH standard Battery
■ USB communication and charging cable
■ Power adaptor with universal plugs