See you at HIMSS in 2021!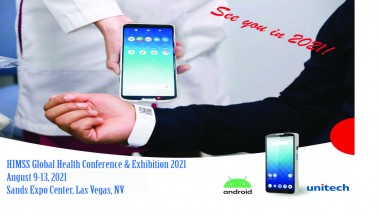 Join Unitech in Las Vegas, NV at the annual HIMSS Global Health Conference & Exhibition in 2021! View the latest in AIDC tech that's purpose-built for the healthcare industry. Due to COVID safety regulations this year, HIMSS is on hold however next year's event is on and anticipated to bring in over 42,000 registrants. We will be showcasing a variety of our latest and most popular devices to optimize care on the frontlines and in the front office.
What: HIMSS Global Health Conference & Exhibition 2021
Where: Sands Expo Center, Las Vegas, NV
When: August 9-13, 2021
For more information or to demo a unit, contact us at info@ute.com
For more information on HIMSS 2021, visit the HIMSS website.
2021 Unitech Product Catalog