The Unitech WD200: A Wearable That Won't Wear You Down
Unitech is pleased to announce the WD200 smart wearable mobile computer. With the ability to be worn on wrists with included adjustable strap or converted to fit necks or belt loops, this powerful device is the ideal way to optimize data collection.
Ditch those clunky handhelds and trade up to Unitech's WD200 wearable mobile computer. It's exclusive wrist strap design is adjustable and provides all-day comfort. This wearable can be worn on wrists, hang around necks, or clipped on a belt according to your needs.
An Android 10 operating system with GMS certification ensures the device is updated with the latest software. A 13MP camera captures barcodes or, when paired with the coordinating MS652 ring scanner accessory, reads 1D and 2D barcodes easily. An Qualcomm 2.2GHz Octa-Core processor enables fast data input and optimizes battery life. A rugged IP67 environment seal keeps the device free of dust and water and a 4-foot drop spec protects it from accidental drops to hard surfaces.
The Unitech WD200 wearable mobile computer is ideal for applications in warehousing, logistics, transportation, and delivery.
To learn more, check out the WD200 product page or contact a Unitech rep at sales@ute.com.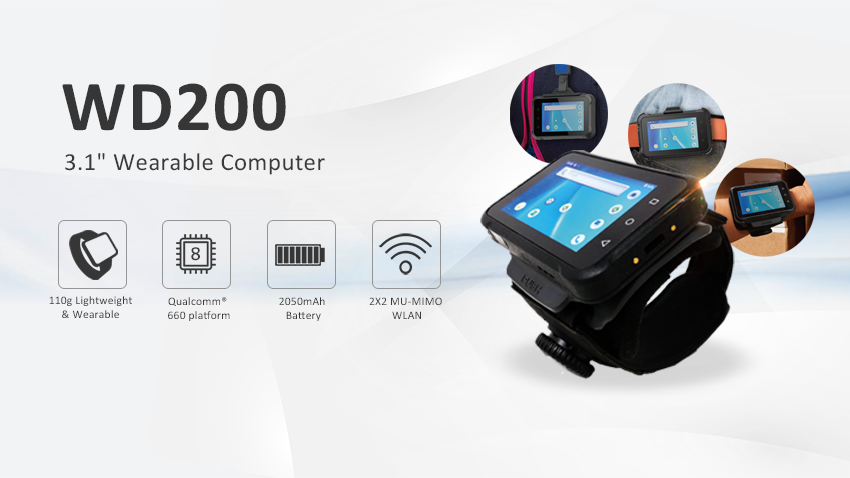 WD200 Press Release