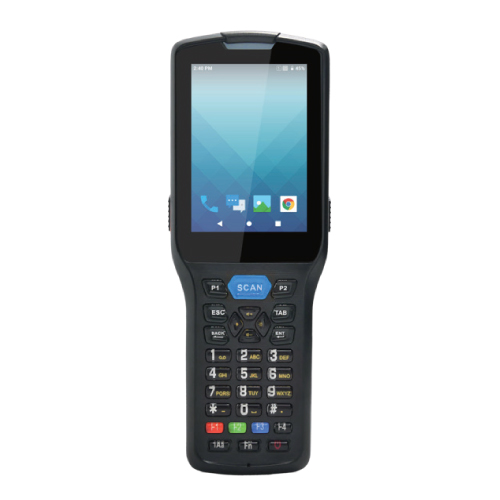 HT380
Rugged Handheld Terminal (Android)
Revolutionize the way you work with a device that works as hard as you do. Ideal for tasks that require heavy scanning, the HT380 is powerful workhorse for retail, manufacturing, and inventory management.

• The latest and greatest: Powered by Android 9 for fast browsing and downloads

• Versatile usages: Switch from touchscreen to physical keypad

• All day operation with 4500mAh battery and rechargeable and swappable unit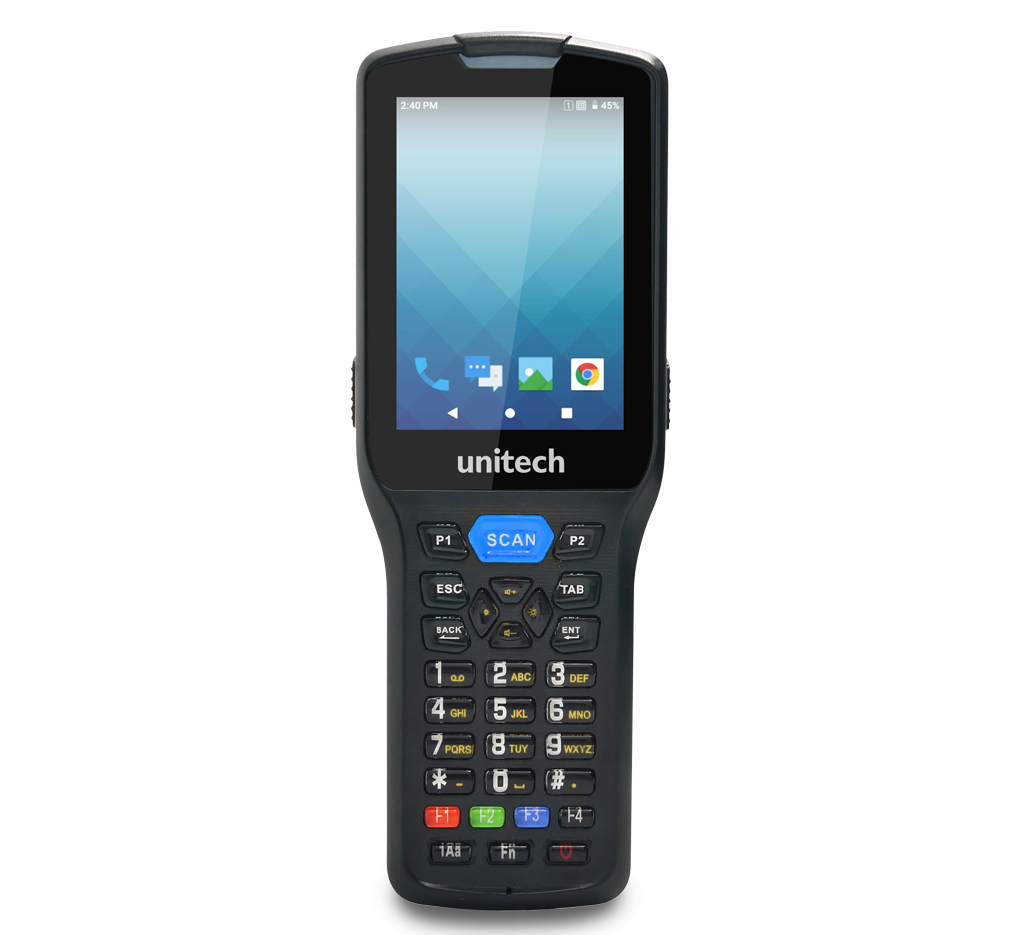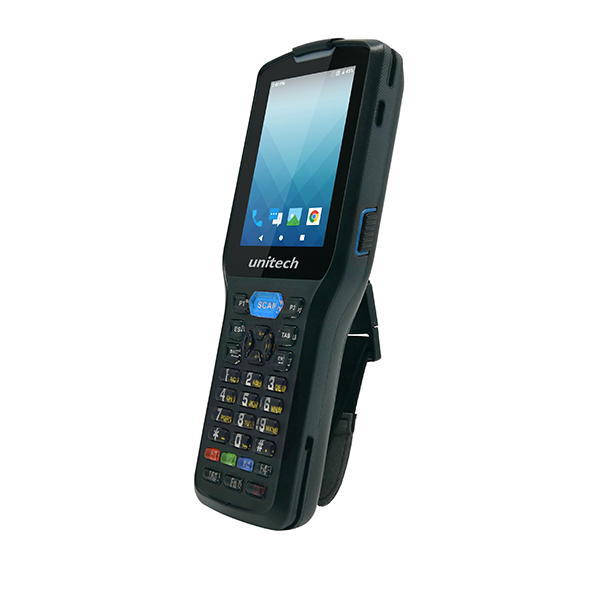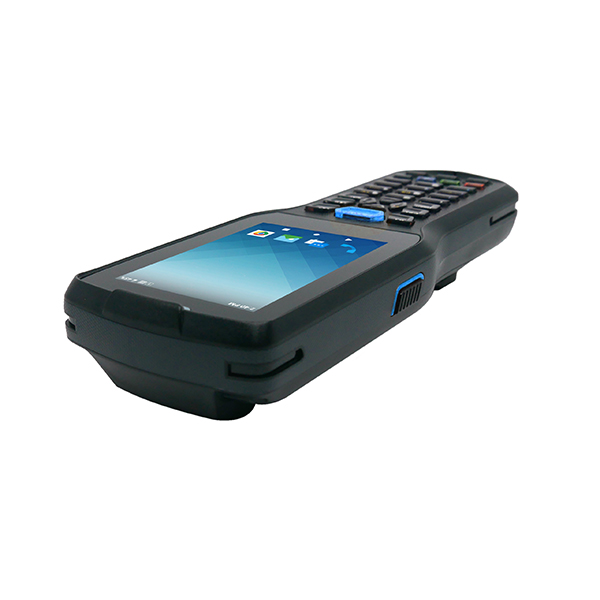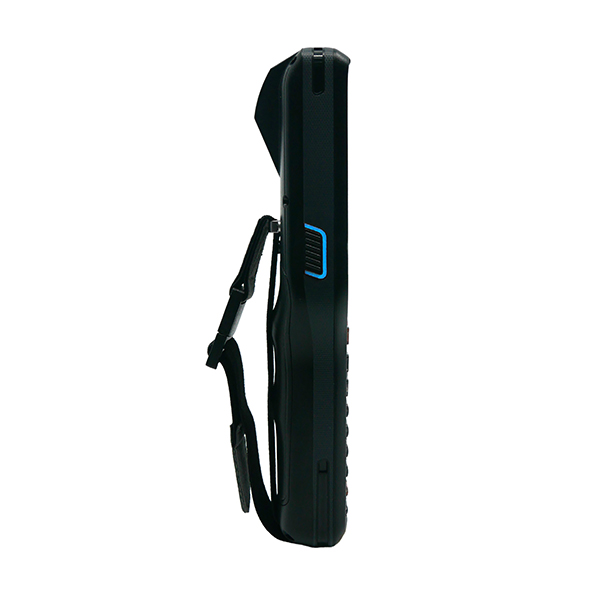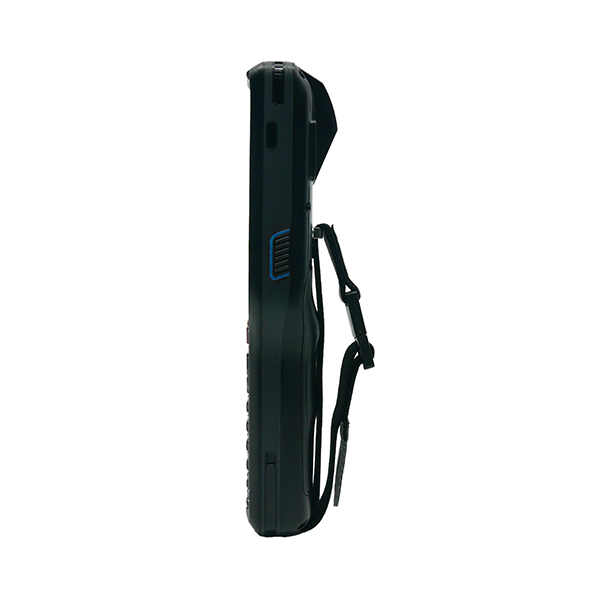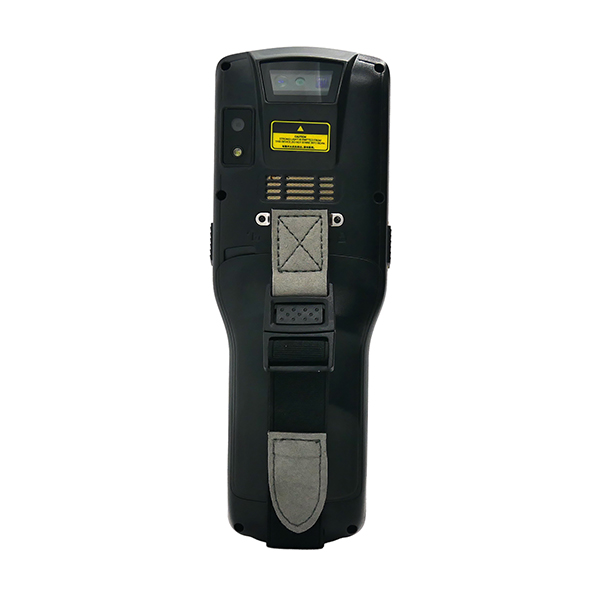 Looking for a handheld with dual functionality and multiple uses? Choose the HT380. An ergonomic form and simple one-handed operation increases accuracy and productivity.
Features
• Android 9 OS with 1.4GHz Octa-Core processor
• Lightweight and ergonomic one-handed operation
• Superior 2D scanning performance: Support 45 degree scanning tilt down
• Support Bluetooth® 4.2 and IEEE 802.11a/b/g/n/ac dual band standards
• Rechargeable and swappable 4500mAh battery for full-day operation
• Durable keypad: 32-keys with 2.5 million lifetime clicks and backlight design
• IP65 rated and 5-feet (1.5m) drop specification
Intelligent Imaging Technology
Running with Android 9 OS with Qualcomm octa-core CPU, the HT380 is built in a 3.2 inch display for users to check feedback of the scanned information. Coming with a superior 2D scanning performance, the HT380 offers 45 degree scanning tilt down design and it's available to capture barcodes from near contact to farther than 60cm away.
45°
Scanning tilt down

3.2"


Display

400

nits
Brightness

32


keys
Ergonomic One-handed Operation

Base on its ergonomic and lightweight design for one-handed operation, it is suitable to automate the capture of inventory
data and allows users to take action quickly and accurately.

Easy


Operation Design

282

g

Lightweight




Durable Keypad

Another special feature of keypad is the backlight design, providing users with enhanced key locations in a dark environment. Moreover, the keypad has 2.5 million lifetime clicks and equipped with special silicon materials and PU coating, providing long term abrasion protection.

32
Keys

2.5

Million

Lifetime

Backlight

Design

Wireless Communication

It also supports Bluetooth® 4.2 and 802.11 a/b/g/n/ac/d/e/h/i/k/r/v/w dual band standards, allowing enterprises to develop applications or connect to the back-end host to make the database easier, more immediate and more accurate. Furthermore, it has an 8MP camera that gives an easy way for enterprises to proof of delivery or shipment issues.

Bluetooth® 4.2

WLAN
dual bands

Durable Design

Designed for the harsh environments, HT380 is rugged enough to withstand multiple 1.5 meters drop to concrete and built with IP65 environmental seal against water and dust.

IP65
Rating

1.5

m
Drop Protection

Suitable for Industrial Applications

Delivering a 4500mAh changeable battery for business full-day operation, the HT380 is the ideal tool to increase productivity and efficiency in all data collection applications. It is a versatile handheld terminal with superior data collection solutions that increases your efficiency in the workplace, suitable for a wide range of applications in manufacturing, retail and inventory management in warehousing.

Model Numbers

SKUs

HT380-NA61UMSG:
HT380 Mobile Computer, Octa-core, Android 9, 2D Imager, SE4710, WiFi, BT, Camera, GPS, Hand Strap, Power Adaptor and Charging Cradle Only

Operating System

OS

Android 9

CPU

Octa-Core 1.4GHz, Qualcomm SD435 (MSM 8940)

Memory

2GB DDR3 RAM, 16GB ROM

Languages Supported

Multi-languages

Display

Screen Size

3.2"IPS HVGA(320x240) Gorilla Glass 3 display, Ultra sensitive capacitive touch screen, compatible with gloves and support wet resistance (400 nits)

Buttons / Keypad

Buttons / Keypad

32 Keys, SCAN button x 3, 0-9, Up, down, Right, Left, ESC, TAB,
BACK, BS, _, P1, P2, Alpha, Fun, F1-F4, Power

Camera

Camera

8MP rear camera with LED flash and auto-focus function

Indicator Type

Type

LED, Speaker, Vibrator

Symbologies

1D Barcodes

All major 1D codes
(Zebra SE4710 Engine)

2D Barcodes

All major 2D codes

RFID

UHF RFID

Frequency 13.56Mhz (NXP NQ310)
ISO14443A/B, ISO15693 standard, NFC,
MIFARE, Felica

Communication

Bluetooth®

Bluetooth® 4.2 + BR/EDR + BLE

WLAN

802.11 a/b/g/n/ac

GPS

GPS, GLONASS, Galileo, BeiDou

I/O Interfaces

USB

Type-C

POGO Pin

Charge only

Enclosure

Dimensions ( W x D x H )

7.1 in x 2.5 in x 1.3 in (182.6 mm x 64.5 mm x 34 mm)

Weight

9.9 oz (282g) with battery

Durability

Drop Specification

5 feet (1.5 m)

Sealing

IP65

Environmental

Operating Temperature

-4°F to 122°F (-20°C to 50°C)

Storage Temperature

-22°F to 140°F (-30°C to 60°C)

Charging Temperature

32°F to 113°F (0°C to 45°C)

Relative Humidity

5% ~ 95% (non-condensing)

Power Source

Main Battery

Rechargeable 3.85V, 4500mAh Li-ION battery

Operating Time:
10-12 hours (depending on the specific environment)

RTC Battery:
RTC backup only

Regulatory Approvals

Regulatory Approvals

CE, RED, FCC, NCC, VCCI

What's In the Box

Standard Package Contents

■ HT380
■ USB cable

Accessories

Accessories

■ Single-slot cradle with a battery charger