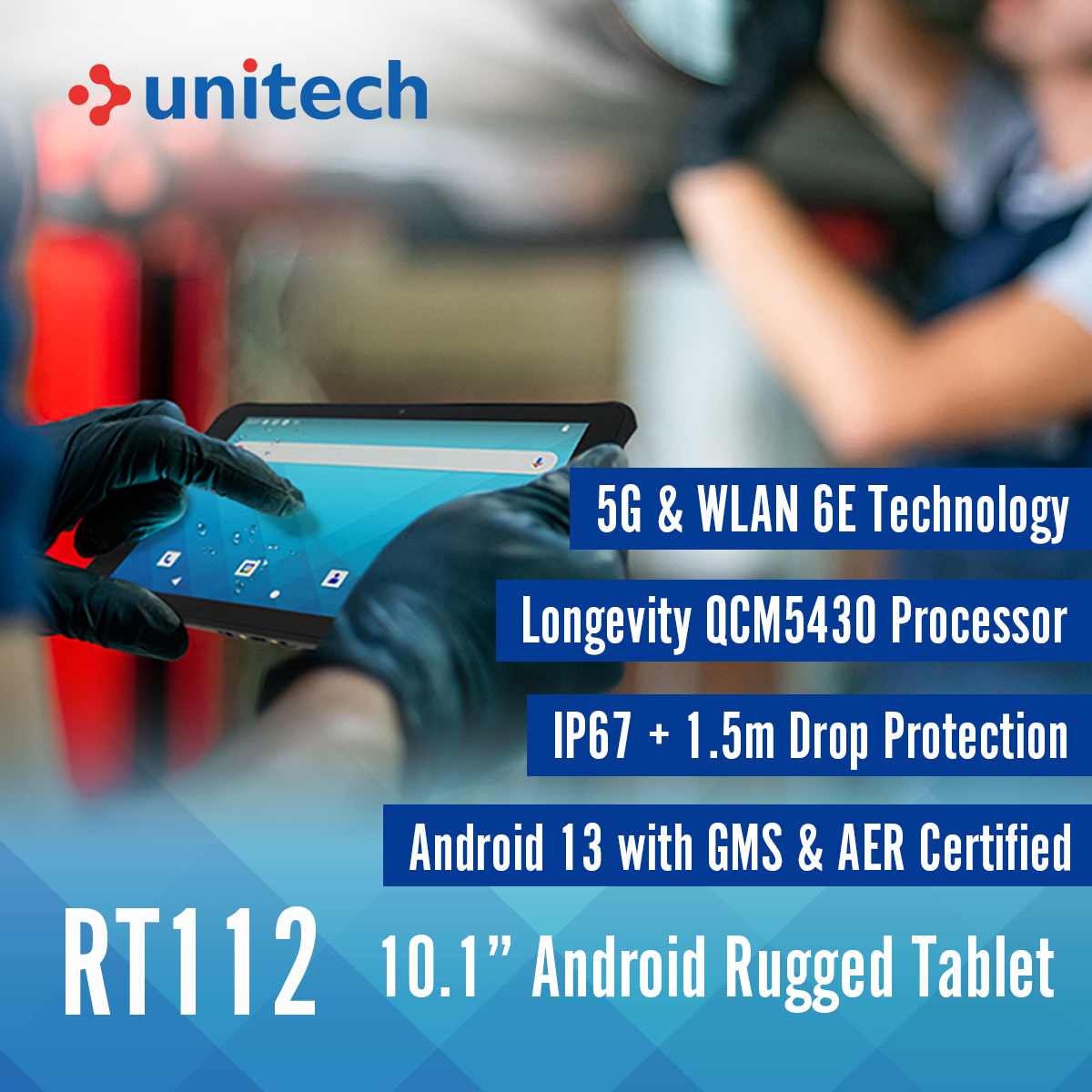 RT112|Android Rugged Tablet

Elevate productivity with the cutting-edge #RT112 Android Rugged Tablet! Powered by Android 13 with GMS & AER Certified, the RT112 unlocks the latest features and heightened security. With 5G and WLAN 6E capabilities, it enhances productivity across sectors such as field service, warehousing, manufacturing, retail and healthcare.
The tablet conquers tough tasks through its lightweight, rugged design, offering efficient mobile data on a 10.1-inch screen. Supporting ARCore technology, it revolutionizes work by locating elements in warehouse management, facilitating user training, and enhancing vigilance in field service.
With support for glove thickness up to 4mm, the RT112 ensures effortless touchscreen navigation. Options like the rotatable hand strap and shoulder strap make carrying easy, enhancing adaptability across applications!
Android 13 with GMS & AER Certified
5G & WLAN 6E Technology
5G IoT Platform supports Long Life Cycle
IP67 Rating & 1.5m Drop