Introducing the MS838B&MS836B Wireless Scanners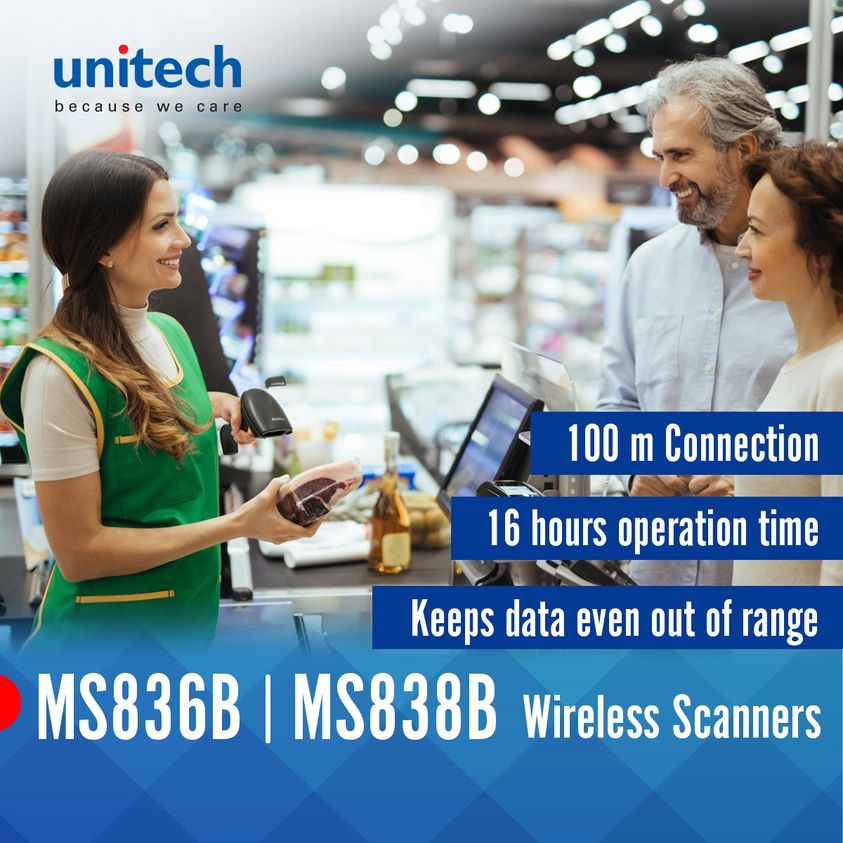 Our new barcode scanners #MS838B and #MS826B deliver unparalleled and accurate 1D/ 2D barcode scanning performance and achieve 100-meter long data transmission from the base via 2.4G wireless communication.

Move without Restrictions

Design for mobile workers, the MS838B comes with a USB dongle that enables users to capture barcodes through wireless connection. With an easy plug-and-play function, the MS838B can easily pair with laptops or PCs without complicated setup. Besides, it allows users to transmit data to the host from up to 100 meters from the base via 2.4G wireless communication.

Store Data Even Out of Range

When it is out of range, the MS838B barcode scanner can store 40,000 EAN

codes in memory and upload them to your devices at your convenience.

It allows associates to capture barcodes from the checkout counter, or checking your store's inventory in the retail store without restrictions.