Introducing the PA768 WLAN Version: Revolutionize Warehouse Operations!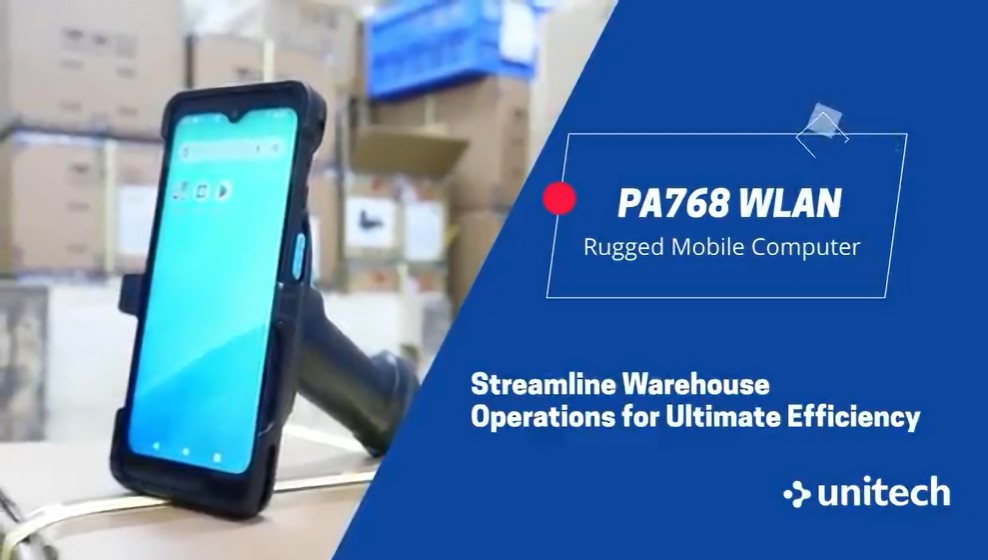 We're excited to introduce the PA768 WLAN Version, an advanced solution that will revolutionize your warehouse operations. With its cutting-edge 2D barcode scanning technology, this device provides unparalleled flexibility, enabling effortless scanning of barcodes from both close range and as far as 10 meters away. Stay connected with seamless wireless communication, thanks to WLAN 6E support across 2.4/5GHz frequencies and the 6GHz band.
But that's not all - the PA768 also boasts a true hot-swap battery design, ensuring uninterrupted operation without any downtime. Its ergonomic gun grip design, complete with a durable trigger key, offers enhanced comfort and precise scanning even during extended periods of use.
Moreover, the PA768 is designed to accommodate glove usage (with a thickness of up to 4mm) and allows for smooth operation even with wet fingers, eliminating any workflow disruptions. Additionally, various accessories, such as 1 slot cradle, 4 slot battery chargers, and 5 slot cradles, are available to meet your specific needs.
✔ Support WLAN 6E: 2.4 and 5 GHz frequencies, as well as the 6GHz band
✔ Flexible barcode reading range: effortlessly scan barcodes from close range to a remarkable distance of 10 meters
✔ Support Glove mode and wet fingers operation
✔ True Hot Swappable Battery design without downtime
✔ Various accessories available to cater to specific needs
Elevate your warehousing efficiency to new heights with the PA768 WLAN Version!

Learn more → https://www.ute.com/en/products/detail/PA768WLAN