Introducing the RP902 Bluetooth UHF RFID Pocket Reader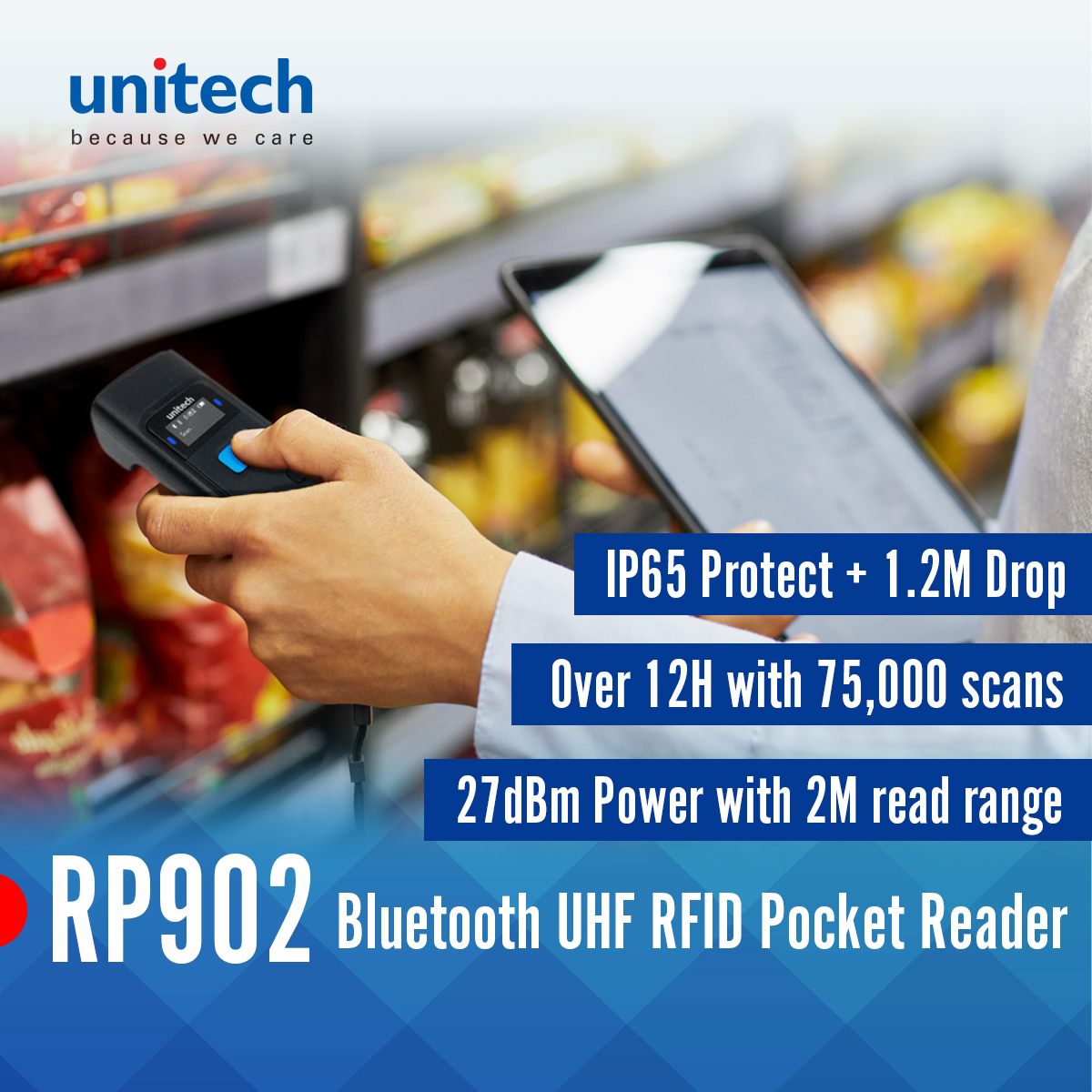 The RP902 Bluetooth UHF RFID Pocket Reader identifies hundreds of goods with optimized scan times, enterprise-grade IP protection, and increased battery capacity.

RP902 not only facilitates your work efficiency, but also empowers in-store workers to scan up to 75,000 tags over 12 hours of operation time. On top of that, it supports 2-meter-long range barcode reading with strong RFID signals.

Lightweight Reader with Durable Design

Well-fitting in your pocket, the RP902 RFID reader has high mobility to solve your customer's inquiry around the store. Coming with a sturdy design, the IP65 sealing for dust and water protection and the 1.2-meter drop to concrete provides you a trust-worthy durable design.

Flexible Pairing with Mobile Devices

Bluetooth® 5.0 and USB cable support the snap-and-go pairing system on iOS, Android, or Windows mobile devices. Migrating to a new and versatile platform allows different associates to check the information at any time and any place! The smooth and immediate link to the RP902 brings in-store workers the comfort and ease to get ready for the next level of scanning.
Learn more about -> RP902