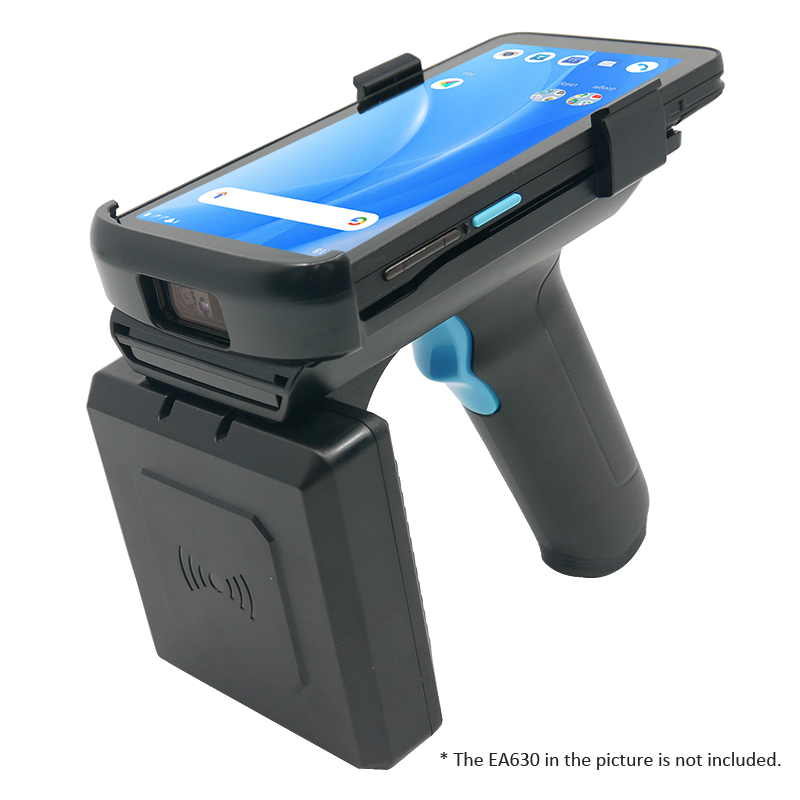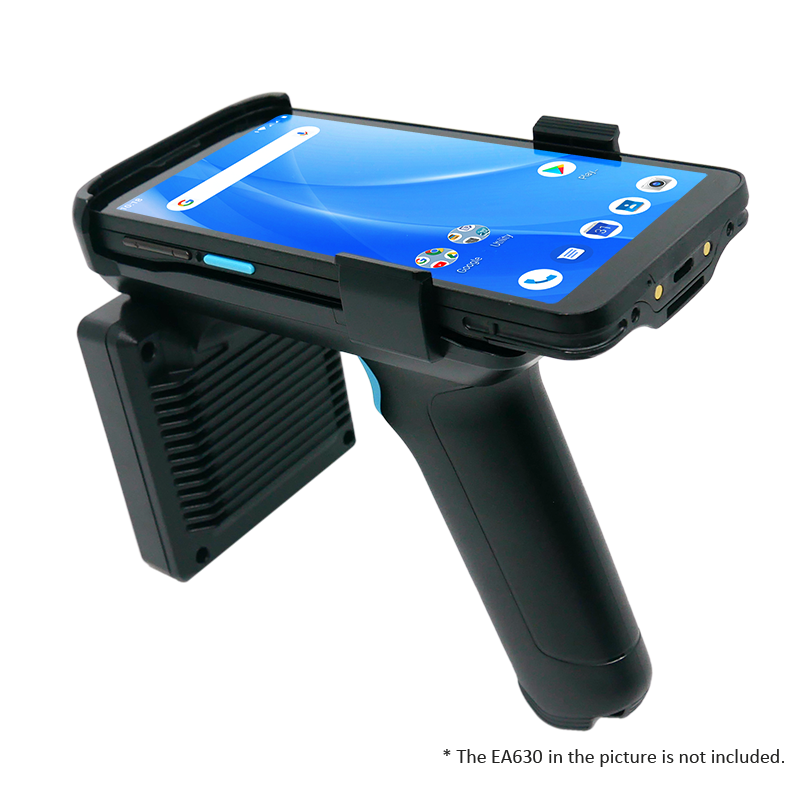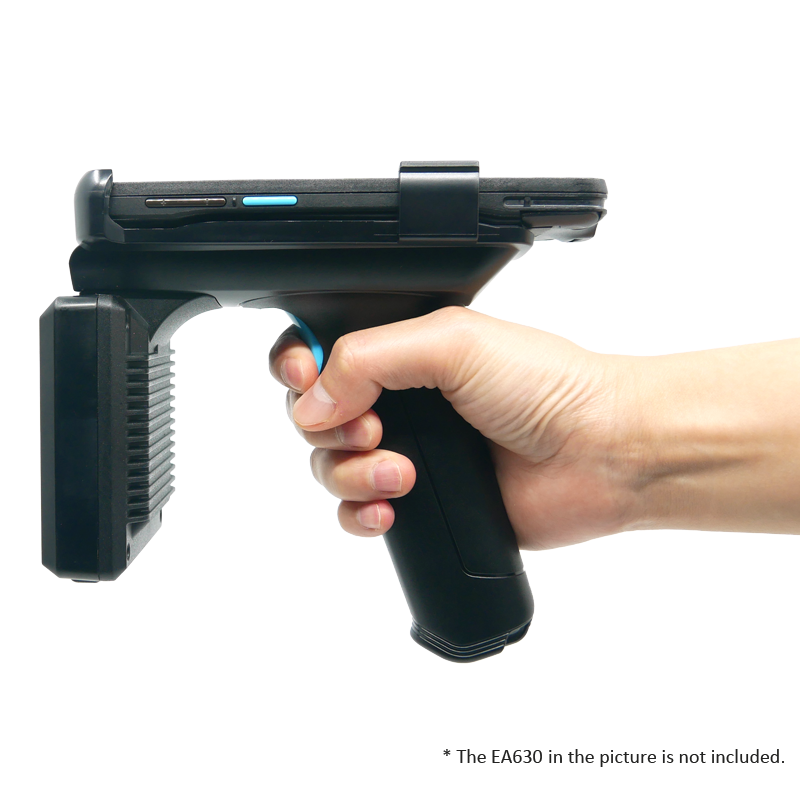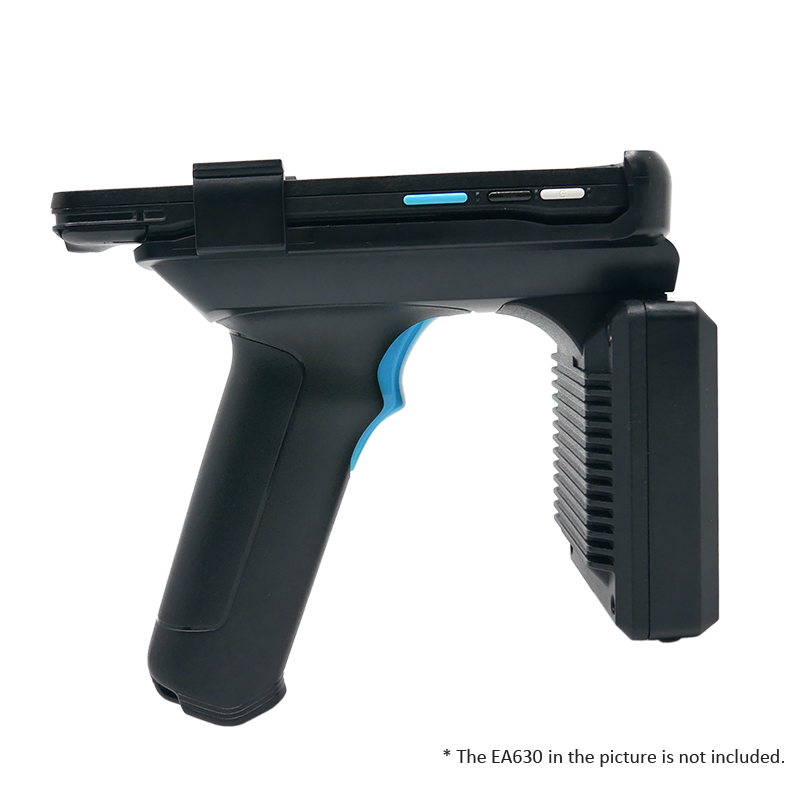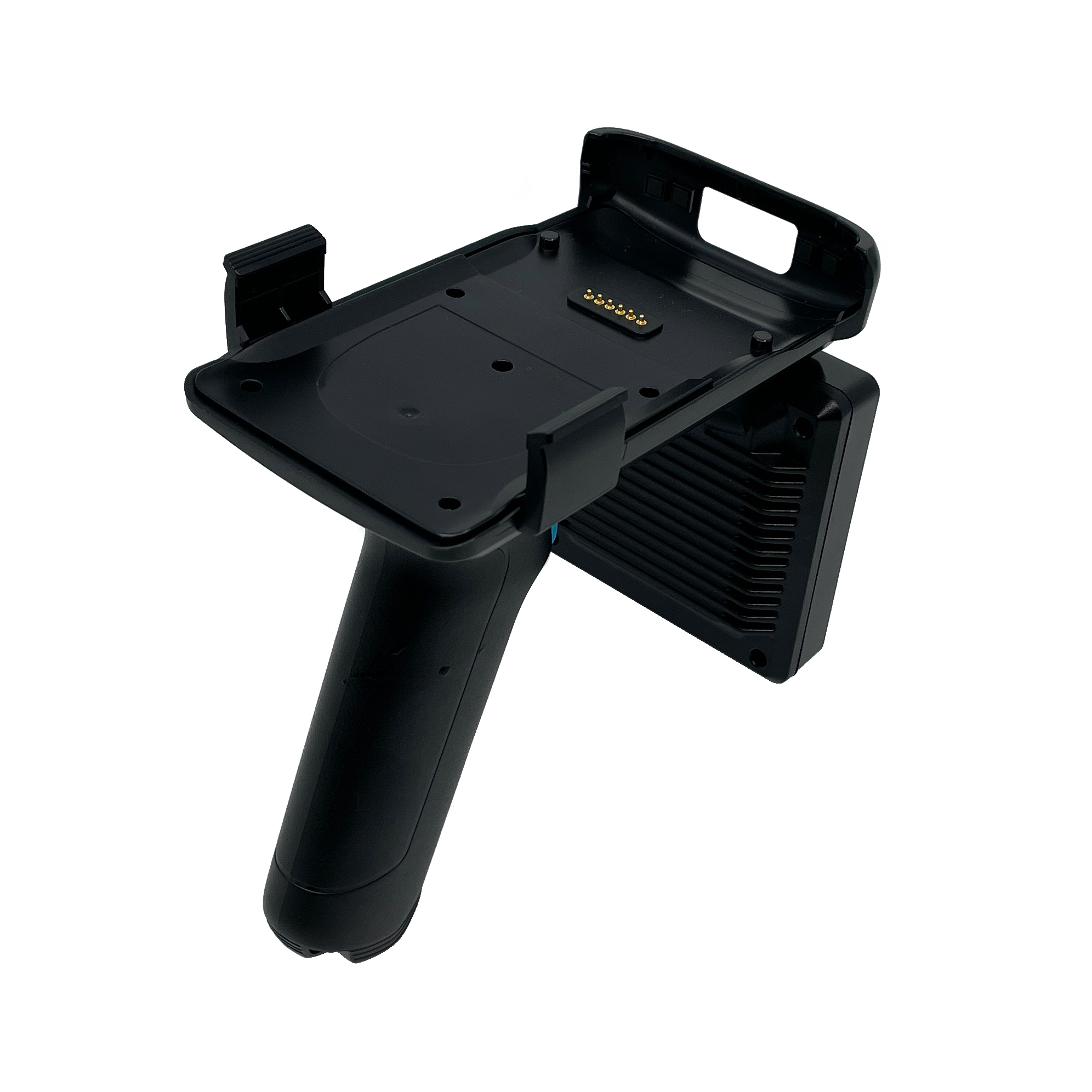 The RG630 features an easy-to-operate and sled design with UHF RFID data collection that is easily for users to attach the EA630 to the RG630 sled and get ready for both barcode and RFID/UHF reading solutions.
Features

• User-friendly operation with a sled enclosure
• Standards supported: EPC Class1 Gen2 V2
• Reading up to 8 meters away
• Fastest Read Rate: 750 tags/second
• IP52 dustproof, waterproof and 1.2 meters resistant to fall protection

Empowering EA630 for RFID/UHF applications
Looking for a durable solution for quick scanning and tagging inventory?
The unitech RG630 is a great new add-on for the EA630 rugged smartphone

Empowering EA630 for RFID/UHF applications
Equipped with the intuitive and easy-to-use handheld sled design, just attach the EA630 on RG630 and it's ready for both barcode and UHF RFID reading solutions.

Streamline Work Process
The RG630 delivers the ability to read major RFID tags including EPC Class1 Gen2 V2 standards. Besides, this device is capable to read 750 tags per second and users are able to read RFID tags up to 8 meters. The RG630 is a lightweight UHF RFID reader and it offers an easy way for users to streamline the work process in various applications.
It delivers fast inventory control on retail shelves, cloth shop, restaurant, field service, and asset management applications.

Learn more about EA630 rugged smartphone...
RFID Label & Tags Solutions for User's Options
For a successful and complete RFID solution, the selection of RFID labels and tags is essential.
According to the target material and application that the customer wants to control, choosing the right labels or tags will greatly improve the operation process and efficiency of the entire RFID solution.

Learn more about RFID Label & Tags.

RFID
UHF

Standards Supported : EPC Class1 Gen2 V2
UHF RFID Performance
RFID Module

RFID Engine : M6e-Micro (RAIN RFID supported)

Reading Distance

8m (Circular antenna)

Tag Read Rate

750 tags/sec

RF Power output

TW: 922-928 MHz
US: 902-928 MHz
EU: 865-868 MHz
Japan: 916-921 MHz
CH: 920-924 MHz
I/O Interfaces
Automatic Reboot Trigger

Trigger

Connector

Host Computer: Connected with EA630 via pogo pin
Host Connection : Electrical 6-pin connection
Enclosure
Dimension

156 (L) * 85 (W) * 156 (H) mm

Weight

275g (without terminal)

Durability
Drop Specification

1.2m (with terminal)

Sealing

IP52 (with terminal)
Environmental
Operating temperature

-20 ~ 50°C

Storage temperature

-30 ~ 60°C

Charging Temperature

5% ~ 95%

Electrostatic Discharge

+/- 15kV air discharge
+/- 8kV contact discharge
Power Source
Main battery

From EA630

Power

From EA630

Push Button

Trigger
What comes in the box
The standard package contents

RG630
Wrist Lanyard
ALN-9654 RFID Tag
Quick Start Guide


Warranty
Hardware Warranty

15 months

Statement

This product is warranted against defects in workmanship and materials for a period of fifteen months from the date of shipment. Accessories are warranted for three months to one year. Our different regions have varying warranty terms, and offer extended and comprehensive warranties, so please contact your local representative for more information.