RP901
Handheld RFID Reader
Pair the RP901 with your iOS, Android or Windows mobile device via the Bluetooth connection and easily extend your mobile data collection with this UHF RFID reader.

• A pocket-sized UHF reader for all RFID tags

• Capable of reading up to 6,000 tags with a single charge

• Fully sealed with an IP42 environmental seal and 5-foot drop rated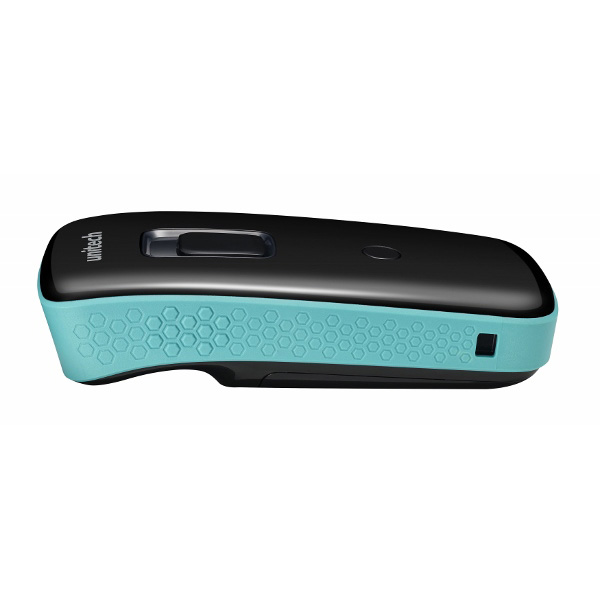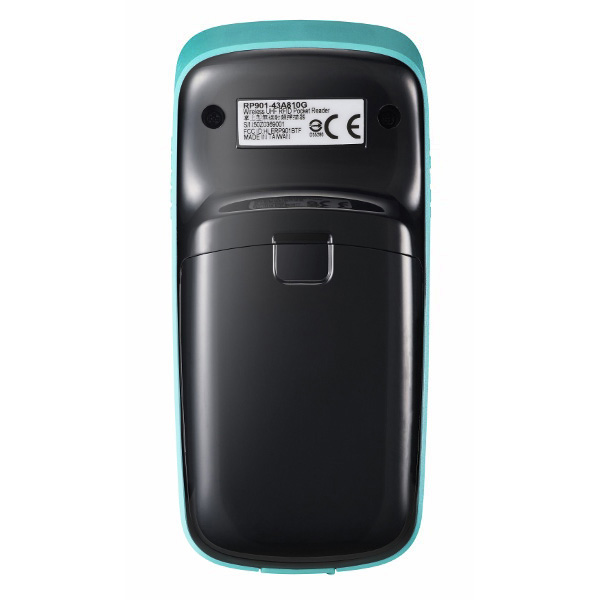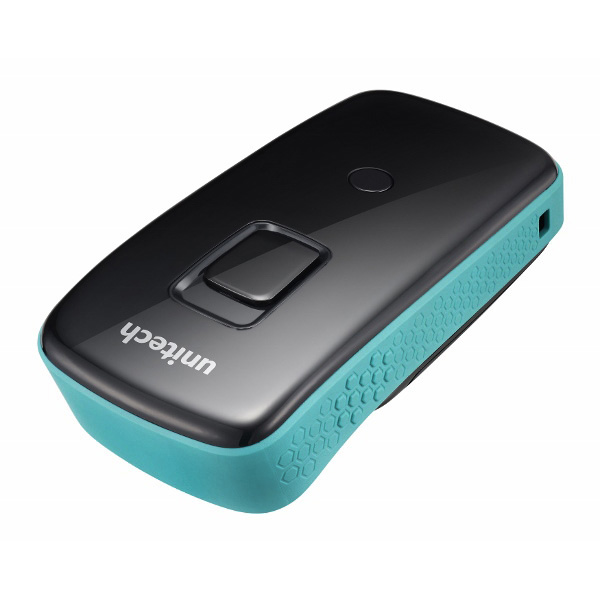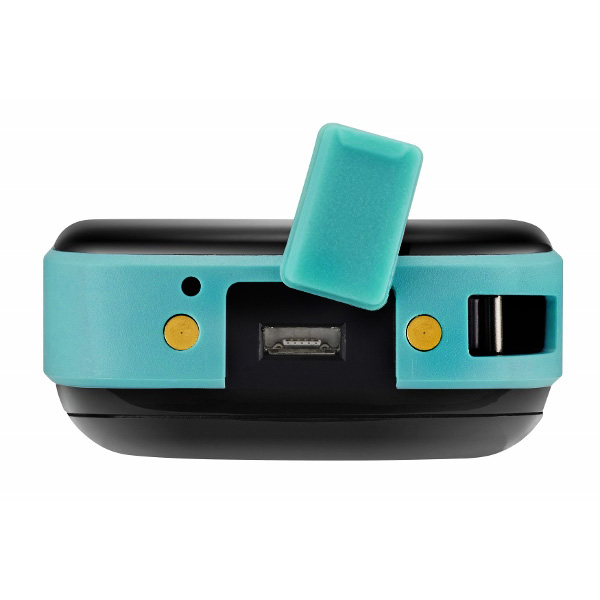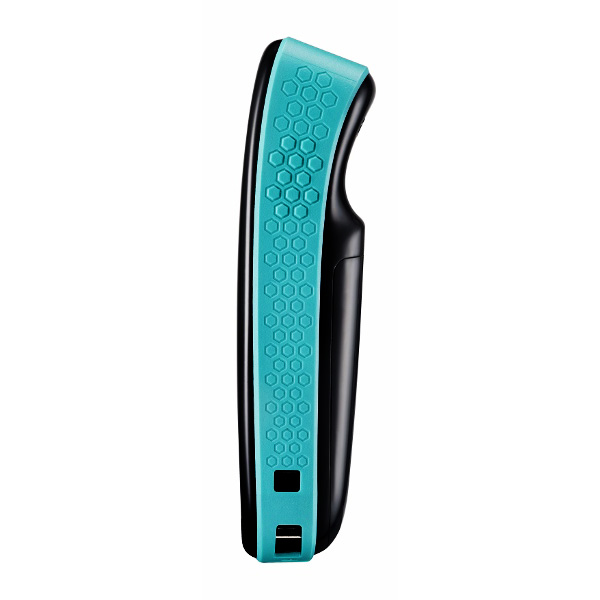 The RP901 enables users to accomplish their data collection tasks with more efficiency in a wide variety of applications such as retail in-store item-level tagging and enterprise asset management.
Features
• User-friendly pocket-sized device
• Supports multi-protocols: ISO 18000-6C, EPC Class 1 Gen 2
• Available in EU 868 MHz and US 915 MHz frequency bands
• Bluetooth pairing to iOS, Android, and Windows devices
• 5-foot drop rating
• IP42 environmental seal
• High-capacity rechargeable lithium battery
• 6,000 scans on a single battery charge
• Warranty: 1 year
Radio Frequency Identification (RFID) is an automatic identification technology that has been used in many industries for decades as it allows users to identify objects via wireless communications. Unique from typical RFID readers, unitech launches its first pocket-sized UHF RFID reader with EPC Class 1 Gen2 and ISO 18000-6C standards, RP901. Designed to deliver the highly mobile worker with RFID reading capability in a compact form factor, this device also has ability to communicate with iOS, Android and Windows mobile devices via Bluetooth® 2.1+EDR wireless technology. Besides, featuring convenient single-button reading design, RP901 enables users to accomplish their data collection tasks with more efficiency in a wide variety of applications such as retail in-store item-level tagging and enterprise asset management.

Compact UHF RFID Device
A portable, highly capable, UHF RFID reader, the RP901 delivers the ability to read major RFID tags including EPC Class 1 Gen 2 and ISO18000-6C) standards. It not only supports single and multiple reader modes, but also it is integrated with compact and high performance antenna design, allowing mobile worker to get superior read speed UHF signal conversion. Besides,
this device is capable of over 6000 scans on a single battery charge and users are able to read RFID tags up to 1M. Measuring only 109mm long, 51 mm wide and 28 mm thick at weight of less than 105g, RP901 is small in size and it offers an user-friendly solution for streamlining productivity at customer-facing operations such as point of sale in retail stores, asset tracking in inventory management, as well as multiple applications in healthcare and medical business.

Intuitive and Easy to use
With single-button reading design, the RP901 allows the reading and transmission of RFID tag data to mobile devices. This device is extremely simple to use and it is small enough to carry around all day. Powered by rechargeable Lithium battery, it allows users to charge the built-in battery by utilizing a stand micro USB port. On top of that, built in Multi-color status LEDs, it shows the feedback on communication status, battery level and RFID collection status. Beyond its versatility, the RP901 offers batch mode and it allows users to store EPC codes with the memory of 2MB ensuring no data is lost while it is out of range of the wireless signal, also upload the data to the back-end system with a simple setting, allowing users to complete their tasks without interruption.

Wireless communications
Compatible with Bluetooth® 2.1+EDR wireless technology, the RP901 can easily to pair with multiple mobile devices including consumer phone, tablets and personal computers running on Windows, Android and iOS. The wireless communication distance of RP901 is up to 10M, it provides mobile workers with greater productivity without restrictions. Moreover, this device supports a global frequency range of 865MHz ~ 928MHz (US/EU/P/TW/CN) for different countries. In addition, the RP901 incorporates rugged design with an IP42 environmental sealing against moisture and dust, while also surviving a 1.2M drop to concrete. unitech RP901 gives your workforce the technology it needs to take your business to the next level. The RP901 also supports simple serial commands and an App to allow users easily control RP901 by an Android host.

Model Numbers
SKUs

RP901-43A810G:
RP901, USB Cable
RFID
UHF

EPCglobal Class1 Gen2, ISO/IEC 18000-6C
865MHz ~ 928MHz (US/EU/JP/TW/CN)
UHF RFID Performance
Reading Distance

up to 39 inches (100 cm) depending on RFID tag

Antenna Ports

UHF compact antenna
Communication
Bluetooth®

Bluetooth® 2.1+EDR
Range : 32 feet (10m) line of sight
Enclosure
Dimension

4.3 in. x 2.1 in. x 1.1 in. (H x W x D)
10.93 cm x 5.41 cm x 2.81 cm

Weight

3.7 oz / 106 g (with battery)

Housing Material

PC
Durability
Drop Specification

Multiple 5 ft./1.5 m drops to concrete

Sealing

IP42
Environmental
Operating temperature

14ºF to 122ºF (-10ºC to 50ºC)

Storage temperature

-4ºF to 140ºF (-20ºC to 60ºC)

Relative Humidity

0% to 95% (non-condensing)
Power Source
Main battery

3.7V, 1100mAh, Lithium Battery
Charge Time :4hrs (fully charged)

Backup Battery capacity

Battery Life: 6,000 scans


Power

3.7 VDC
Regulatory Approvals
Regulatory Approvals

CE, FCC, BSMI, CCC, VCCI
NCC, SRRC, TELEC,ESD
What comes in the box
The standard package contents

■ RP901
■ USB charging cable
Warranty
Warranty

Terminal: 1 Year
Battery: 3 Months
Technical Material
Overview and six commands developers can send from an application to the PR901 via Bluetooth Serial Port Protocol "BT SPP".

Details on every command developers can send to the RP901 via Bluetooth Serial Port Protocol "BT SPP".
Software
RFID_Utility, as described in the user manual, helps users configure and update firmware for the RP901.

Android application and sample code to help developers integrate the RP901 into their Android application.

Windows driver to allow users to output the RFID data from the RP901 to a PC through the USB cable. The RP901 must be set to "USB Virtual COM".