2023-09-08
Knowledge Center
Qualcomm-Powered Solutions: Ensure Long-Term CPU Stability Until 2036
微信扫描二维码分享文章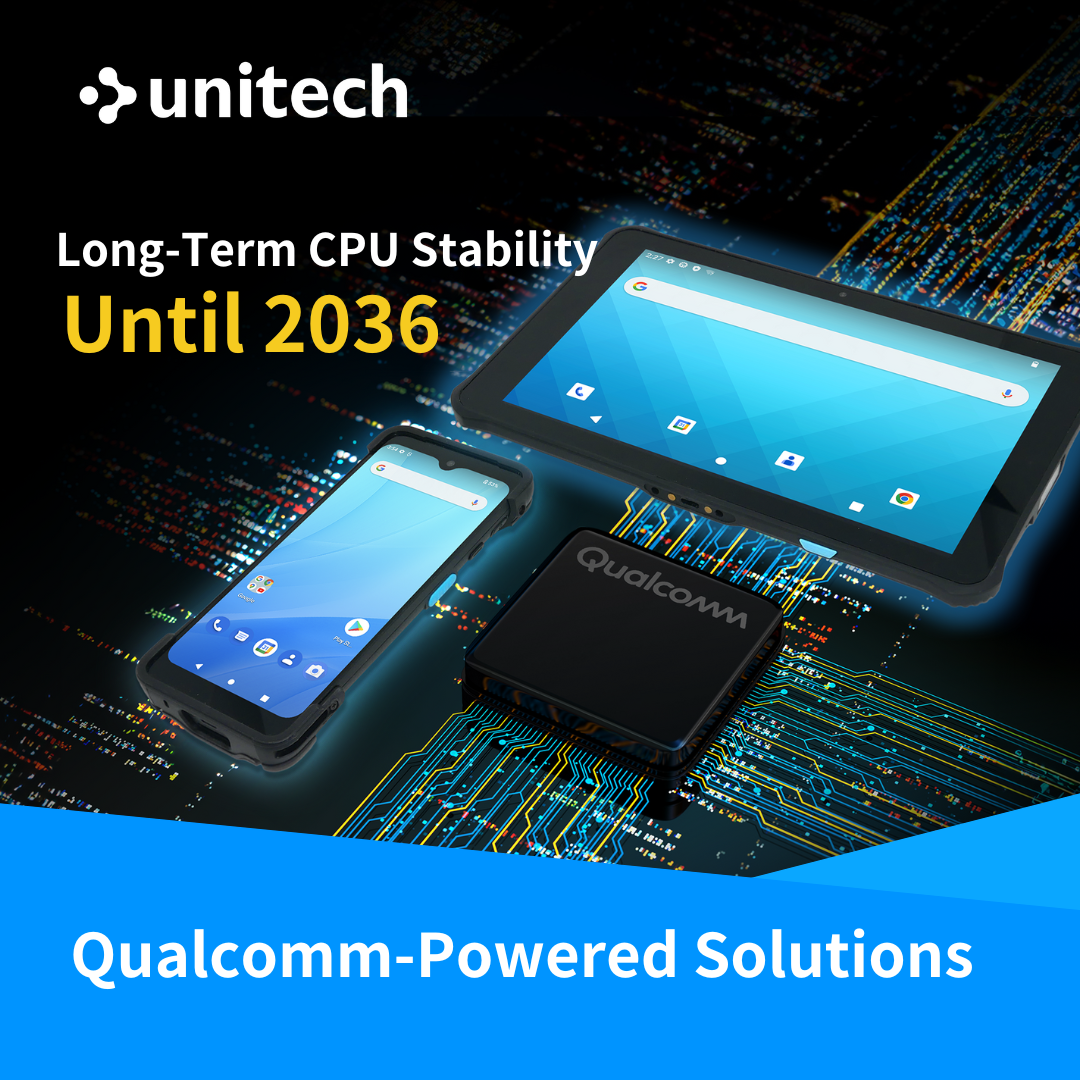 What is Qualcomm's Product Longevity Program?
It aims at providing long-term CPU stability and reliability to customers in diverse industrial and enterprise applications. The program focuses on developing and engineering products with longevity and durability in mind, enabling businesses to design products that can stand the test of time. By offering access to key components and support for up to a decade, Qualcomm's program helps businesses navigate the intricate life cycle demands inherent in their applications.


Why is Embedding a CPU with Qualcomm's Product Longevity Program Essential?
Ensuring the selection of mobile devices that can offer both long-term supply and dependable OS maintenance is a critical consideration for businesses. This program provides long-term supply, mitigating the risks associated with component shortages and discontinuations. It also offers OS maintenance to ensure that businesses can keep their devices up to date and secure for an extended period.


What are the Advantages of Embedding a Longevity CPU in a Product?
1. Increase Product Uptime and Reliability
With access to products designed for longevity, businesses can significantly reduce downtime and maintenance costs. Reliable components and long-term support mean fewer disruptions to operations, leading to increased productivity and customer satisfaction.


2. Reduce Cost of Ownership
The ability to keep products in use for an extended period translates to a reduced cost of ownership. Businesses can maximize their return on investment by using Qualcomm's products over an extended lifecycle, avoiding the need for frequent upgrades and replacements.


Applicable Unitech products include:

PA768: Qualcomm® QCM6490
PA768WLAN

:

Qualcomm® QCS6490
RT112: Qualcomm® QCS5430
Secure Long-Term Stability with the Unitech supported Solutions!

-

Mobile Computers

-

5G Rugged Mobile Computer

6.3-inch Rugged Mobile Computer

10.1 Inch Android Rugged Tablet