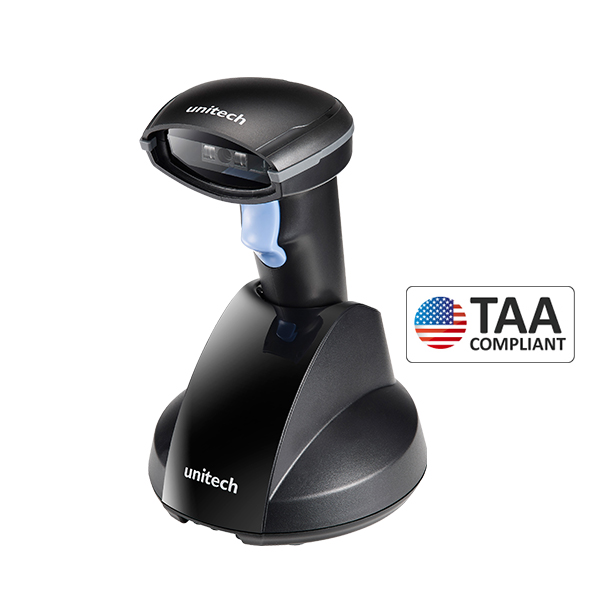 MS340B
2.4Ghz Wireless Barcode Scanner (1D)
The MS340B 2.4GHz wireless barcode scanner is the ultimate data collection tool for a warehouse, small business, or retail space.
1D CCD

1.5 m

2.4GHz

Retail

Warehousing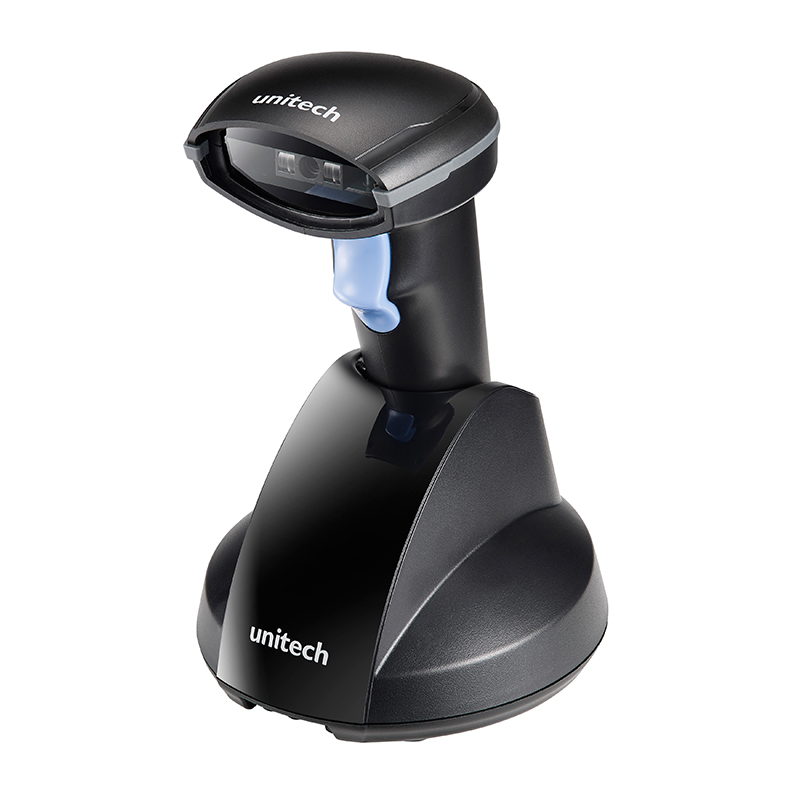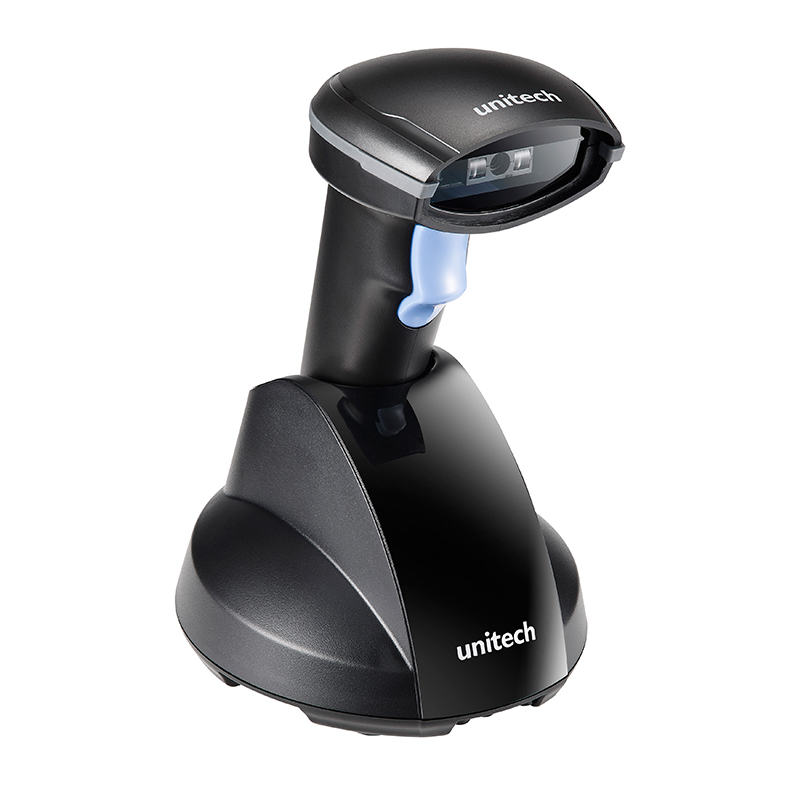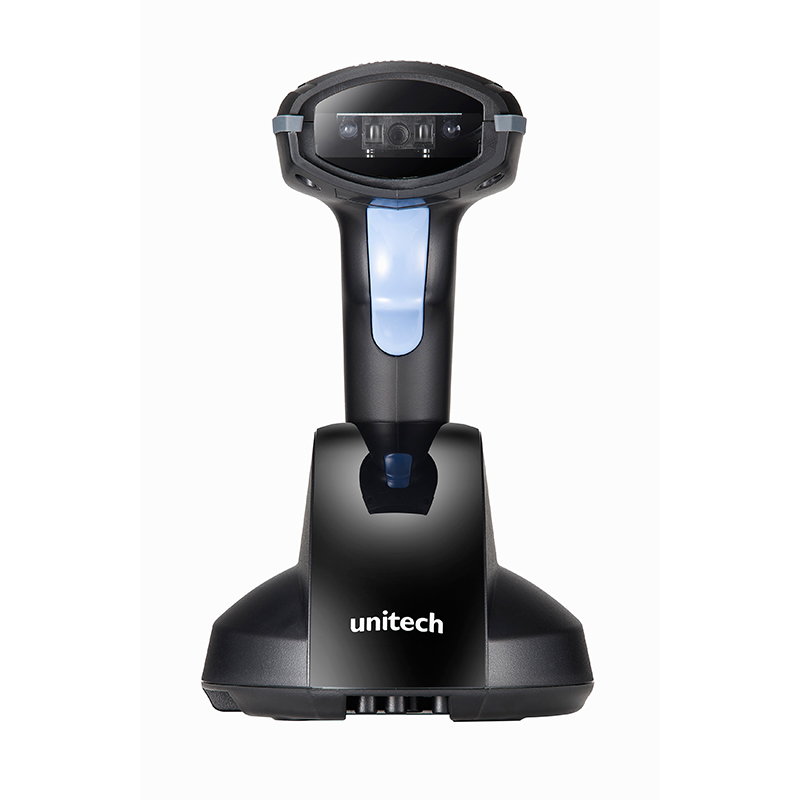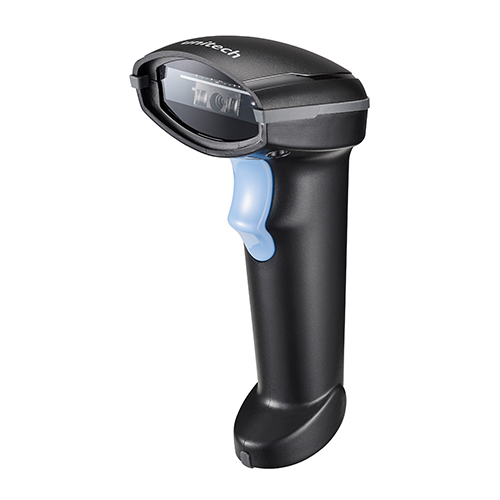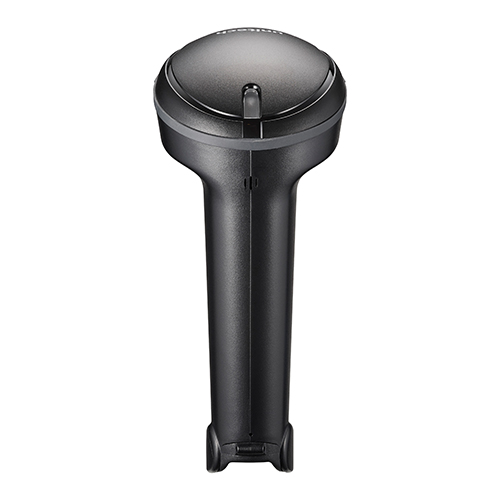 Go wireless and do more. With the MS340B 2.4GHz wireless barcode scanner you'll never have to worry about losing your connection or losing data. Instead, your team can focus on efficiency and productivity. This barcode scanner is a great choice for taking inventory on sales floor and in the stock room.
Features
• Reads all common 1D and GS1 codes
• Reads printed and digital barcodes
• Compatible with 2.4GHz Wireless-enabled computers, smartphones, and tablets
• Wireless Range: over 300 feet
• Withstands 5-foot drops to concrete
• Environmentally sealed against moisture and dust
• Battery life: 50,000 scans
MS340B, Unitech's latest long range wireless CCD scanner, has been enhanced to provide reliable scanning for rugged applications in field service, industrial production and retail. Featuring industrial and military standards, this affordable wireless scanner delivers unparalleled performance in harsh environments.
Durable and reliable
Featuring an IP42 environmental sealing against moisture and dust and an impressive 1.5M drop specification to concrete, MS340B is built for durability into business workforce. Moreover, MS340B barcode scanner provides a cost-effective option and it is reliable to be used for long term. Furthermore, it offers multiple interface options: USB, RS232 and USB emulation com port driver. Moreover, enabling iOS Hotkey, you may simply double-click the trigger to toggle the iPhone/iPad Touch Keyboard. With versatile capabilities, MS340B has ability to meet the demands of rigorous work environments.
Wireless ergonomic design
Combining with a comfort grip and ergonomic design, MS340B is easily for holding and flexible to operate in multiple scan types: handheld mode and presentation mode. With upgraded features that MS340B offers a long range scanning capability up to 100m to improve operator efficiency, it can be used in most practical way depending on the scanning task from retail point-of sale to transportation surroundings. In addition, its flexible hands-free stand provides customers with a convenient way to facilitate MS340B to be hands-free reading. With its auto turn off reading and auto-detect reading, the scanner senses movement as barcodes in front of the lens, and activates the scan engine that extends its lifespan.as well as damaged or poorly printed bar codes.
Superior data capture performance
The next generation in 1D scanning, MS340B is equipped with advanced auto-shuttle-emulation smart detection technology that provides a superior data capture performance to boost the scan speed up to 500 scans per second for incredible responsiveness. MS340B also supports maximum compatibility by reading major 1D barcode types including UPC, EAN, ASCII and GS1 DataBar, as well as damaged or poorly printed bar codes. It also built in multiple scanning modes, and its memory capacity can store up to 30,000 EAN13 barcodes.
TAA Compliant Barcode Scanners

Learn more about Unitech TAA Compliant Product List :

Wired Barcode Scanners
- MS852
- MS852+
- MS282e
- MS340
- MS250

Wireless Barcode Scanners
- MS851B
- MS842P
- MS840P
Wearable Scanners
- MS622
Pocket Scanners
- MS912+
- MS910+
ESD Safe Barcode Scanners
Anti-microbial 2D barcode scanner
- MS925 HC
Optical & Performance
Sensor

Linear CCD Sensor

Illumination

Visible Red light 635nm LED

Ambient Light

100,000 Lux (Sunlight)

Scan Rate

500 scans/ second ±10%

Skew Angle

± 60°(±5°)

Pitch Angle Sensor

±10°~65°(±5°)

Roll Angle

±25°

Optical Resolution

4mil/0.1mm@PCS90%, Code39

Printing Contrast Scale

Minimum 30%

Depth of Field

Up to 400 mm@20mil/0.5mm, PCS90%, Code39
Density | Near | Far |
------------------------------------------------------------
0.1mm / 4mil | 80mm | 120mm
0.127mm / 5mil | 70mm | 140mm
------------------------------------------------------------
0.15mm / 6mil | 60mm | 170mm
0.26mm / 10mil | 40mm | 220mm
------------------------------------------------------------
0.33mm / 13mil | 40mm | 330mm
------------------------------------------------------------
0.39mm / 15mil | 40mm | 370mm
------------------------------------------------------------
0.5mm / 20mil | 40mm | 400mm
Communication
Radio

Corded

Host Interface supported

KBW / RS232 / USB
Mechanical
Dimension

72 mm x 70 mm x 164 mm

Weight

174g

Trigger Switch Life

1,000,000 times
Functionality
Operation Mode

Handheld / Presentation
Symbologies
1D Barcodes

All UPC/EAN/JAN, EAN128 Code, Code 39,
Code 39 Full ASCII Code32 / Italian Pharmacy,
Code 128, CODABAR/NW7 Interleave 25, Industrial
25, Matrix 25, Telepen Code 93, Code 11, China
Postage, Code 26, LCD25, GS1 DataBar
Electrical
Operation Voltage

DC 5V ± 5%

Current Consumption

Operation mode: <200mA
Standby mode: <60mA

Indicator

Buzzer, LED

Battery Type

Lithium Battery

Battery Capacity

2,600mAh
Environmental
Mechanical Shock

1.5m onto concrete (scanner only)

Operating Temperature

0 °C to 50 °C (32 °F to 122 °F)

Storage Temperature

-20°C to 70°C (-4°F to 158°F)

Relative Humidity

20% to 95% (Non-condensing)

IP Rating

IP42
Accessories
Items

Hand-free stand (Optional)
Regulatory Approvals
Regulatory Approvals

CE, FCC, VCCI, BSMI, TAA Compliant
What comes in the box
The standard package contents

■ MS340B Scanner
■ Cradle connection cable
■ Cradle
■ Power adapter