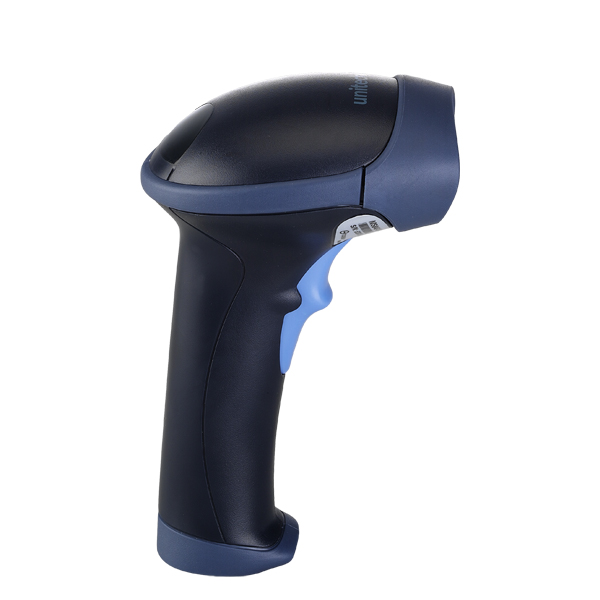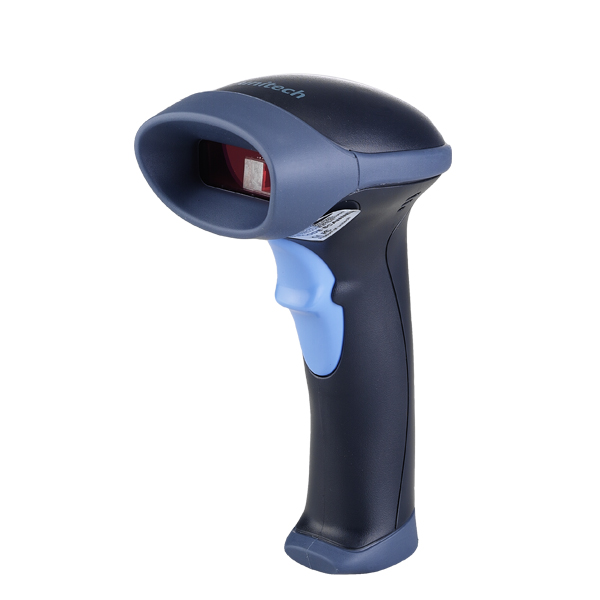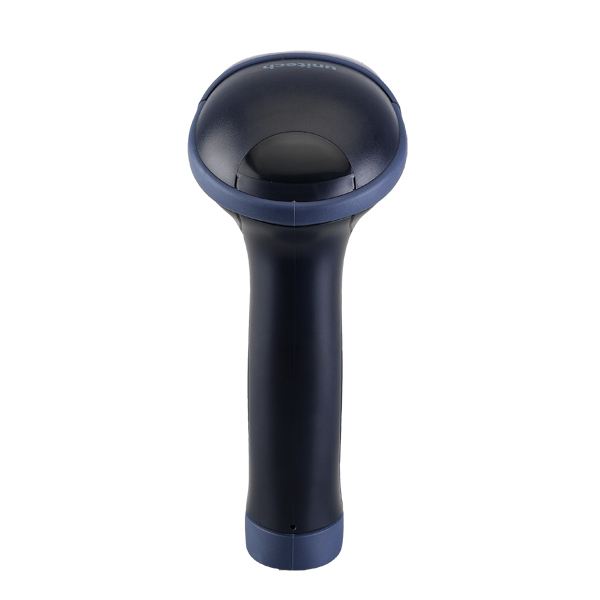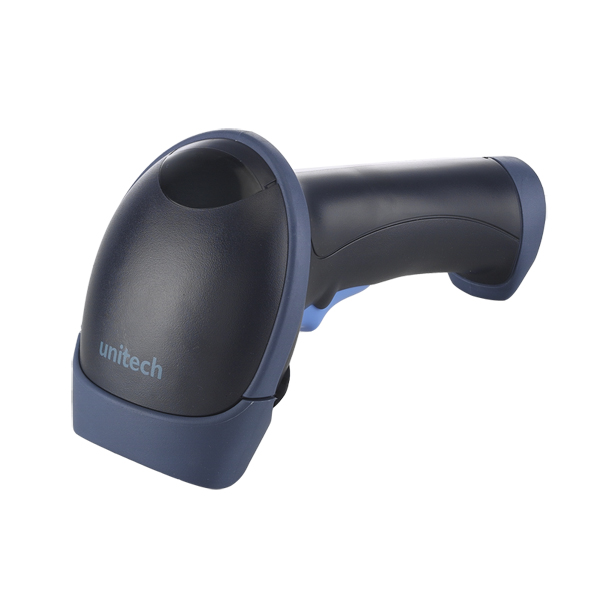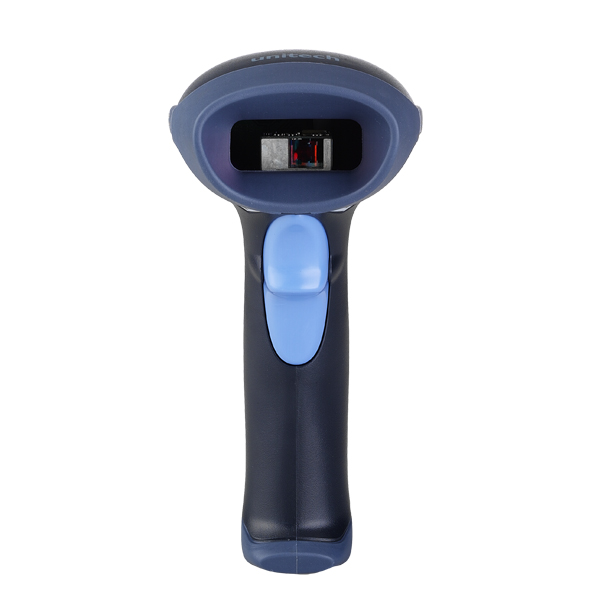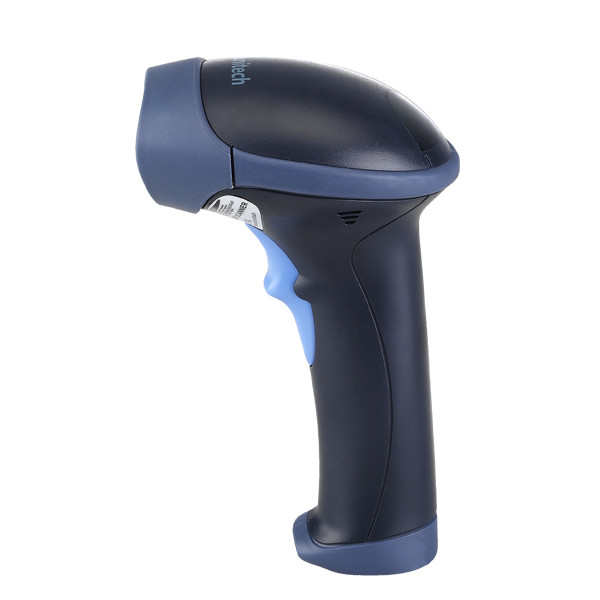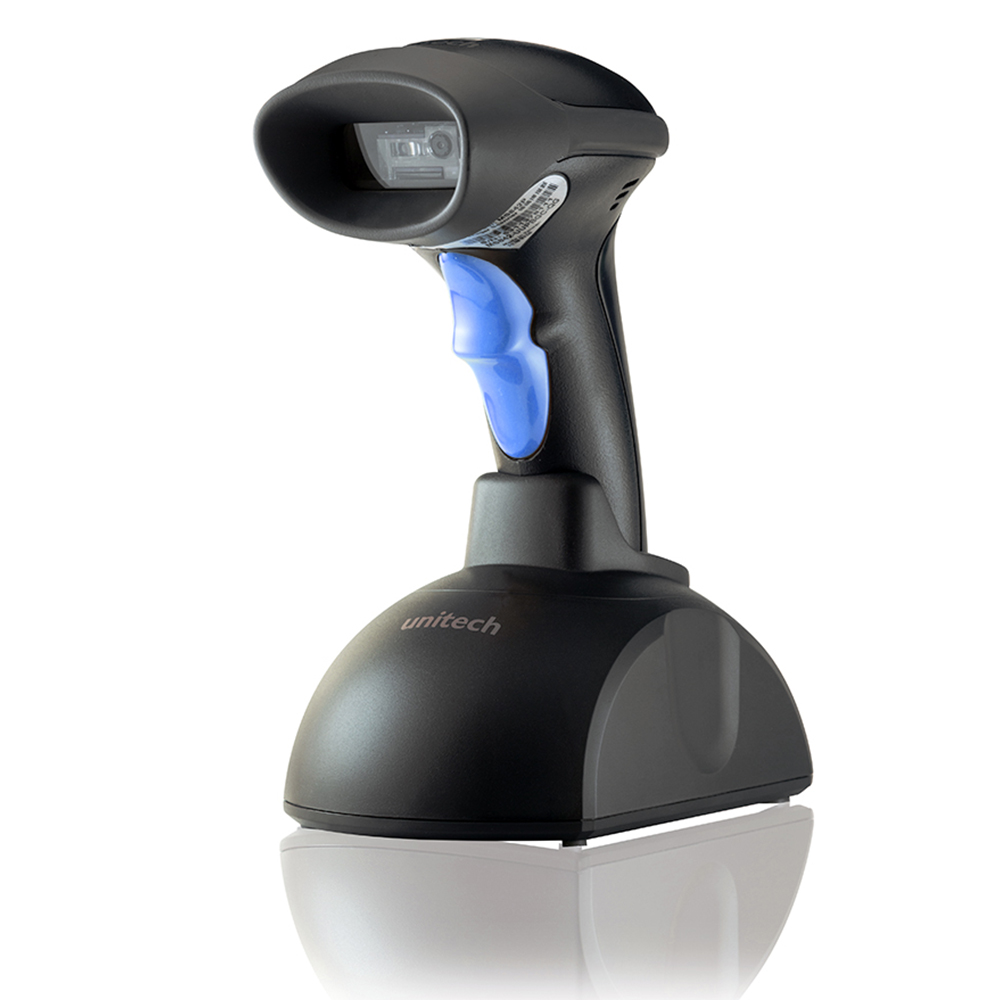 The MS840P is ideal for various solutions in warehousing, retail, and healthcare, where flexibility, durability, and reliability are essential. With an intuitive wireless design, the MS840P provides users with greater productivity without restrictions, while also supporting high comfort over long periods of use. Its durable functions and convenient wireless design makes the MS840P the ideal scanner for a variety of applications in warehousing, retail and healthcare field.
Features
• High-speed Mantis decoder
• Long life trigger design
• Plug and play
• Lasts up to 80 hours when fully charged
• Buffer mode for out-of-range reading
• Cradle is for charging and data transmission
• Integrated Cradle and USB Dongle set results in more flexible data transmission

Unitech released its NEW MS840P wireless handheld barcode reader which is being recognized as the industry's best value. The wireless design allows the user freedom to move around without being restricted by wires. While ruggedness of the plastic housing provides peace of mind, many users enjoy the comfortable ergonomics of the Unitech MS840P wireless scanner.
The MS840P also stores data in a buffer mode while it is out of range of the wireless signal, uploading the data when it gets back in range. Its durable functions and convenient wireless design makes the MS840P the ideal scanner for a variety of applications in warehousing, retail and healthcare field. In addition to all of those benefits, it delivers plug-andplay usability for extreme convenience for first time users.
Simple to operate, The Unitech MS840P allows users to perform such tasks as take accurate inventory, speed up checkout, and administer the correct medication. Beyond its versatility, it also has been tested and certified with an IP42 rating, which means it is safeguarded from water and dust to a certain threshold. In addition, it is durable enough to withstand multiple 6 foot drops to concrete. The new Unitech MS840P is the industry's best value.
TAA Compliant Barcode Scanners

Learn more about Unitech TAA Compliant Product List :

Wired Barcode Scanners
- MS852
- MS852+
- MS282e
- MS340
- MS250

Wireless Barcode Scanners
- MS851B
- MS842P
- MS840P
Wearable Scanners
- MS622
Pocket Scanners
- MS912+
- MS910+
ESD Safe Barcode Scanners
Anti-microbial 2D barcode scanner
- MS925 HC
Optical & Performance
Sensor

Laser engine

Illumination

Visible Laser Diode 650 nm

Scan Rate

104 scans/second

Skew Angle

47°± 3° (typical), 35°± 3° (narrow)

Optical Resolution

4mil (0.1mm)

Depth of Field

(DOF PCS=80%)
Decode Range | Near | Far
Code 39, 4mil  |  2.5cm | 13.9cm
Code 39, 5mil  |  3.18cm  |  20.32cm
Code 39, 7.5mil  |  3.81cm  |  33.02cm
Code 39, 10mil  |  3.81cm  |  45.72cm
Code 39, 13mil  |  3.81cm  |  60.96cm 
Code 39, 15mil  |  3.81cm  |  71.12cm 
Code 39, 20mil  |  4.45cm  |   83.82cm 
Code 39, 40mil  |  *  |  91.44cm 
Code 39, 55mil  |  *  |  114.3cm 
*  dependent on width of bar code
Communication
Radio

Unlicensed 2.4GHz

Wireless Coverage

10M( line of sight)

Host Interface supported

USB(via Cradle or dongle)
Mechanical
Dimension

H176*W74*L89mm

Weight

206g
Functionality
Operation Mode

Trigger Mode, Flash Mode, Continuous Mode,
Buffer mode
Symbologies
1D Barcodes

Code 39, Full ASCII Code39, Interleave 2 of 5,
Standard 2 of 5, China Postal, UPC, Delta Code,
MSI, Plessy, Codabar, Code 11, EAN8/13, Code 93,
Code 128, EAN128, Code32, Italian Pharmacy, Label
Code,GS1 databar code

Data Formatting

Prefix, Suffix, Code ID, Reformatting Date
Electrical
Operation Voltage

DC 3V to 5V

Current Consumption

Operation mode<170mA , Standby mode:<30mA

Battery Type

Lithium-ion

Battery Capacity

1600mAh charged via the cradle

Battery Charging time

Fully charged in 4.5 hours

Operating Time

Over 80 hours at condition of 1 scan/3 sec
Environmental
ESD Protection

Functional after 8K Contact and 12K Air

Mechanical Shock

1.8m onto concrete (scanner only)

Operating Temperature

0°C to 50°C

Storage Temperature

-30°C to 70°C

Relative Humidity

5% to 90% non-condensing

IP Rating

IP42
Accessories
Items

■ Cradle (PN# 5000-900039G)
■ Dongle (PN# 5500-900086G )
■ Battery pack (PN# 1400-900014G)
■ USB Cable for dongle (PN# 1550-900058G)
■ USB cable for cradle (PN# 1550-600626G)
■ Power adaptor (PN# 1010-900014G)
Regulatory Approvals
Regulatory Approvals

CE, FCC, BSMI, TAA Compliant
What comes in the box
The standard package contents

The standard package with dongle only:
■ MS840P scanner
■ Power adapter
■ Dongle,
■ USB Extension Cable for dongle

The standard package with dongle & cradle:
■ MS840P scanner
■ Power adapter
■ Dongle,
■ Cradle connection cable
■ Cradle
Warranty
Hardware Warranty

Up to 1 year

Statement

The warranty covers natural failures due to regular usage. Damages caused by drops or other incidents are not covered. And different regions may have varying warranty terms. Please contact your local representative for further extended information.
Technical Material
Version 1.0 for PN#MS840-8UPBGN-QG, PN#8UPBGO-LG